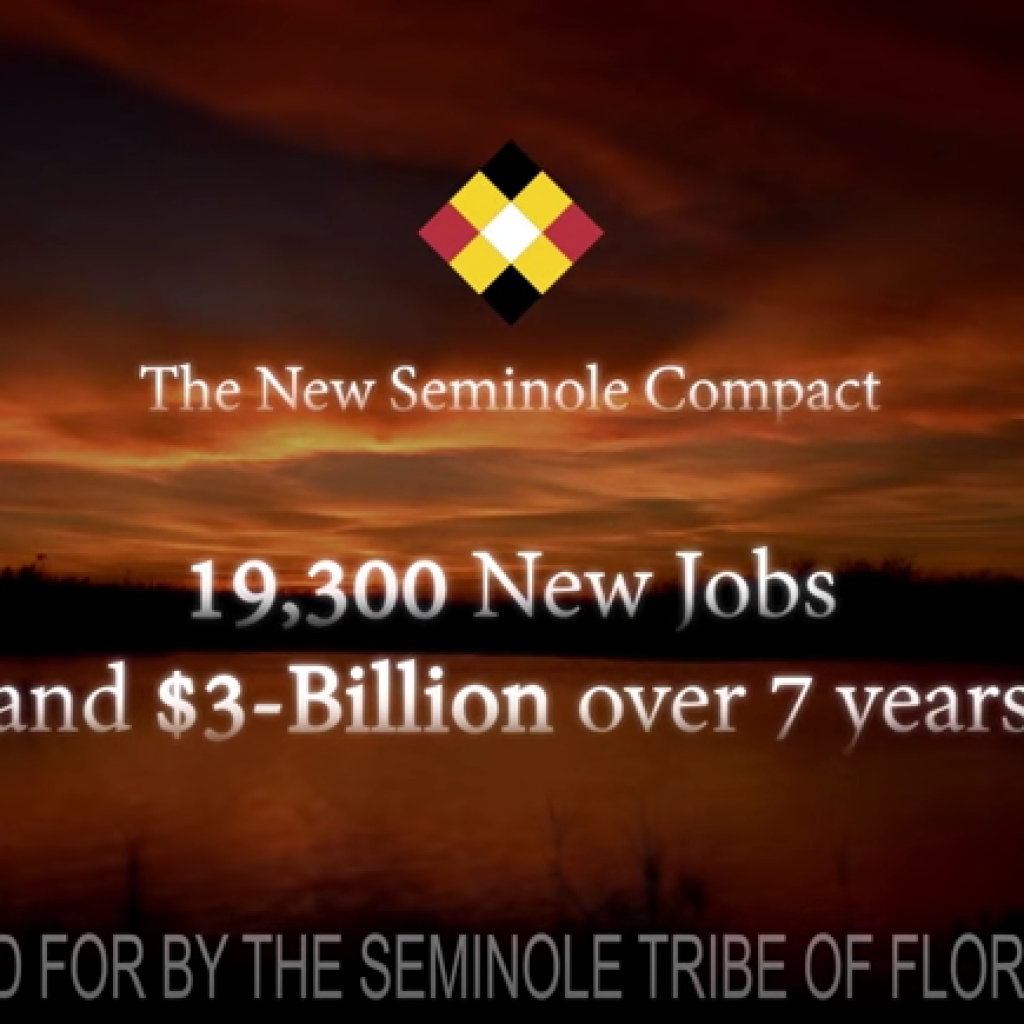 Another week brings another television ad from the Seminole Tribe of Florida touting its new proposed gaming Compact with the state.
The latest 30-second spot, titled "The Senate Weighs In," highlights that a key Senate panel cleared the new agreement but that it still must be passed by the full Legislature.
With less than three weeks in the 2016 Legislative Session, the tribe is feeling the crunch. The Compact is worth $3 billion over seven years in revenue share to the state, but also contains key provisions that critics – including some legislators – say expand gambling in Florida, such as allowing the tribe to offer craps and roulette.
Seminole Gaming CEO Jim Allen has explained that approving the compact also will push forward a $1.8 billion expansion now on hold, including a new 36-floor hotel shaped like a giant guitar in South Florida, and create more than 19,000 temporary and permanent jobs.
Unlike its predecessors, the spot is, for now, only a statewide digital ad, the release said. It will be broadcast only in Tallahassee.
Previous ads include "Guaranteed," "Sovereign" and "Letter."
The newest ad is also on YouTube; watch it here.
---
Editor's Note: This post was changed to include a correction from the Tribe on where the ad can be seen.