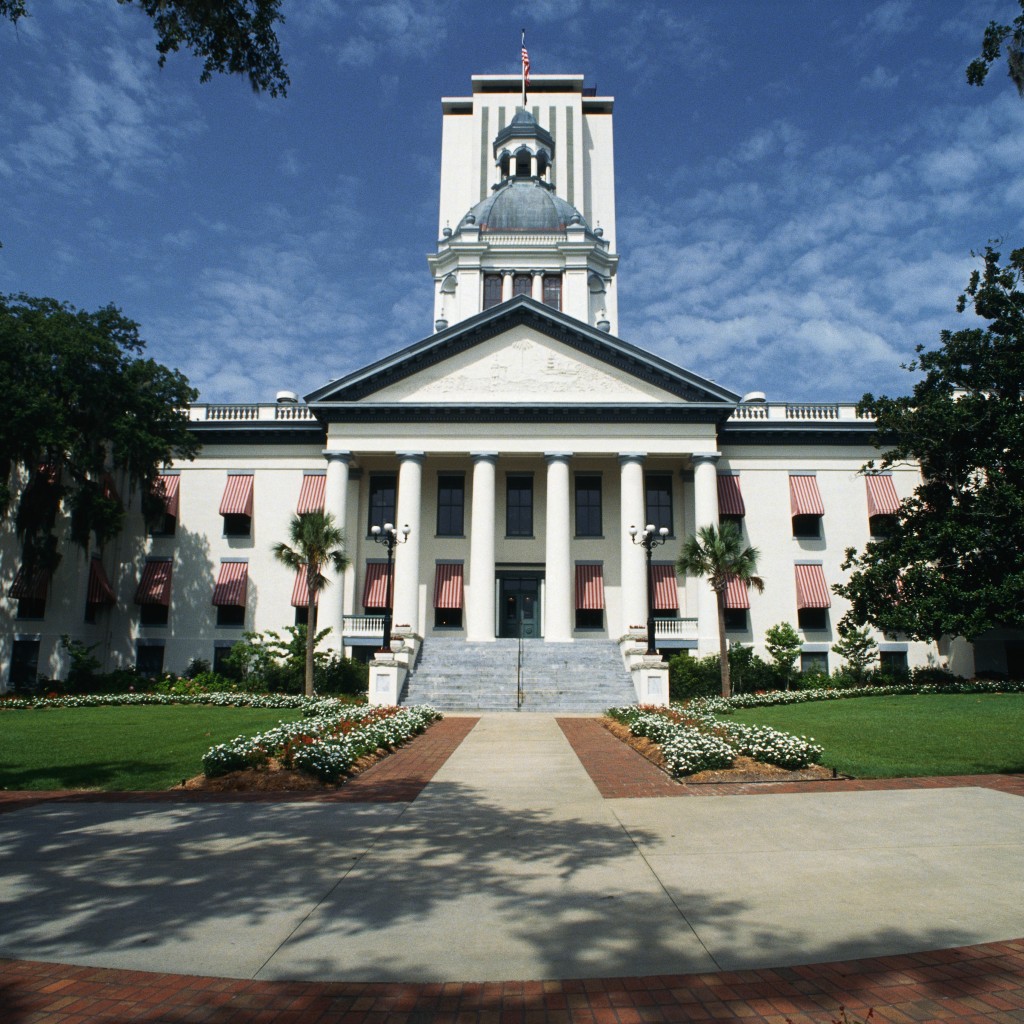 The Florida House passed a wide sweeping economic incentives package (HB 1325) on Wednesday. The proposal includes the framework for Gov. Rick Scott's proposed $250 million Florida Enterprise Fund.
Chris Hudson, state director for Americans for Prosperity-Florida, said in a statement:
"I want to start by commending the members of the Florida House that stood strong against the insurmountable calls from House leadership, Governor Scott, and outside special interests. We are going to spend most of the near future educating Floridians about which members stood up to special interests, and which members bowed down to corporate pressures.

"Floridians deserve for their elected officials to be good stewards of their tax dollars. If a crony program like EFI is going to exist at all, they should be forced onto an uphill battle to get any amount of taxpayer assistance. I hope the Senate will show the House that EFI and its cronies do not deserve lavish handouts, and that they ultimately vote down this measure in their chamber."
• • •
The Florida Senate General Government Appropriations Subcommittee voted 5-0 to approve a proposal that expands the prohibition against contractors adjusting claims to include people who do emergency remediation or restoration services under an insurance policy.
Logan McFaddin, state government relations manager for the Property Casualty Insurers Association of America, said in a statement:
"One of PCI's top priorities is to get Assignment of Benefits (AOB) reforms passed this session as it is a serious issue facing Florida consumers. AOB abuse has led to a dramatic increase in the number and severity of insurance claims being filed, which has put pressure on Florida's insurance system. The biggest factor driving the explosion of AOB-related lawsuits is that trial attorneys can collect "one-way attorney fees" when suing insurance companies over claim disputes. One-way attorney fees allow attorneys suing insurers to collect legal fees if they win, but don't allow insurers to collect fees if they prevail. The incentive to engage in such practices often times leaves homeowners suffering through unnecessary litigation.

"Floridians are also falling victim to shoddy vendors who are pressuring them to sign an AOB in order to perform the services needed, which strips the homeowner of control over the policy they bought and paid for. PCI and our members urge homeowners to always contact their insurance company or claims adjuster before signing any documentation represented by a third-party contractor.

"AOB reforms are needed to protect Floridians from this type of abuse and make sure the homeowner always stays in the driver seat of their own policy. PCI thanks Senator Diaz de la Portilla for his leadership on this critical issue and we look forward to continuing to work with lawmakers on Senate Bill 1248 to ensure AOB reforms that protect Floridians are put in place."
• • •
The Senate Appropriations Committee is set to take up a proposal (SB 318) on Thursday that would regulate hydraulic fracturing. The controversial proposal is opposed by many environmental groups.
Michelle Allen, Florida organizer for Food & Water Watch, said in a statement:
"A glaring, supersized hole in this bill is the omission of language that would address acidization, the type of fracking likeliest to take place in the Florida Everglades. As the chairman of his committee, Senator (Tom) Lee has always set the bar high for major bills like this one, and we hope he will see that SB 318 is simply unacceptable."
Jennifer Rubiello, the state director for Environment Florida, said in a statement:
"SB 318 really ties the hands of many local elected officials when it comes to protecting its citizens. Not only does it prevent municipalities from banning fracking within their borders, they also cannot pass any ordinances that would 'inordinately burden' the gas industry.  This is a major giveaway to the oil and gas industry."
Lois Kershner, of the Temple Terrace Garden Club, said in a statement:
"We know that fracking spills will occur, since tens of thousands of spills have already been documented around the country. Just one accident in Florida could have a major impact to the drinking water of millions of residents. We cannot and should not take the risk of having a catastrophe in our Sunshine state."
Kent Bailey, Tampa Bay chairman of the Sierra Club, said in a statement:
"The threat of water contamination and the risks to public health associated with fracking are too high. Senator Lee should continue being a champion of the environment and simply vote 'no' on this terrible bill."
• • •
The Florida House voted 76-38 to approve a bill that would limit district court of appeal judges and state Supreme Court justices to 12 years on the bench, or two six-year terms.
Mark Ferrulo, executive director of Progress Florida, said in a statement on behalf of the Florida Access to Justice Project:
"Passage of this bill by leaders in the Florida House is political playback plain and simple.

"This is yet another in a series of attacks and efforts at retribution against the courts for doing their job and striking down unconstitutional actions by the legislature.

"We don't need to limit the terms of the judges on our highest courts. What we need is experienced, seasoned jurists, and we need to keep politics out of our judicial system."
• • •
The Florida House voted 112-2 to approve a measure (SB 86) that requires the State Board of Administration to create a public list of companies that are boycotting Israel. The so-called Boycott Israel List must be distributed to the SBA, Senate President and Speaker of the House.
EJ Kimball, executive director of the Israel Allies Foundation, said in a statement:
"We applaud the State of Florida for making SB 86 the law. Florida's new anti-discrimination/boycott law is good as a matter of economic policy, public policy and foreign policy. This is a great accomplishment for those concerned for Israel's wellbeing, and a resounding defeat for the hatred and bigotry of the BDS Movement.

"We salute Senator (Joe) Negron, Representative (Ritch) Workman, Representative Jared Moskowitz and Representative (Kevin) Rader for their leadership and public service. It is important to note the BDS Movement's use of dishonesty and anti-Semitic insinuations in opposing the passage of this legislation.

"IAF is proud to have played a leading role in this victory. The passage of this law is the result of more than two years of legal research, policy development and educational resourcing by our experts."
U.S. Sen. Marco Rubio said in a statement:
"I would like to commend the Florida Legislature for passing this law to ensure that Florida's tax dollars do not contribute to the anti-Israel, anti-Semitic and bigoted Boycott, Divestment and Sanctions (BDS) Movement. This movement significantly threatens peace in the Middle East and directly harms the economies of Florida and the United States.

"It is more important than ever that we stand united with our close ally, Israel, and oppose the discriminatory labeling guidelines recently issued by the European Commission on both the state and federal levels. Recently, Senator Wyden and I introduced a Senate bill opposing the new European Union labeling guidelines and sent a message to the world that America will not be silent in the face of this form of anti-Semitism.

"I encourage other states to take up this issue and help bring this kind of moral clarity to Washington, D.C."
• • •
The Florida Senate temporarily postponed a proposal (SB 110) that protects members of the clergy who refuse to perform gay marriages.
The so-called "Pastor Protection Act," sponsored by Sen. Aaron Bean, a Fernandina Beach Republican, comes in the wake of the 2015 U.S. Supreme Court ruling on same sex marriage.
Carlos Guillermo Smith, government affairs manager for Equality Florida, said in a statement:
"We take this as a sign that legislators are taking seriously our concern that this bill could become a weapon of discrimination. We will continue to work around the clock to ensure Florida does not follow Georgia and Indiana off this cliff."