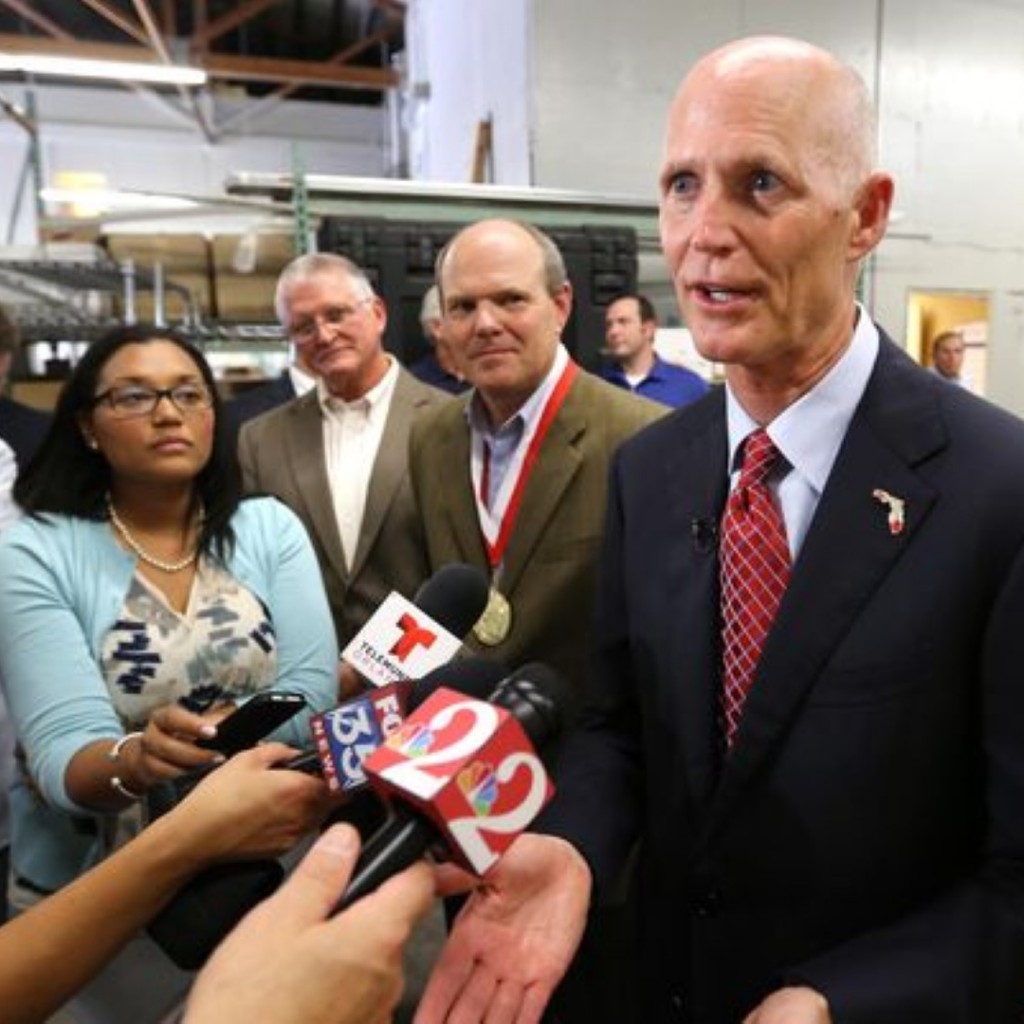 Gov. Rick Scott has declared a state of emergency in three Florida counties and called on President Barack Obama to fully fund repairs needed to operate the Herbert Hoover Dike.
Scott, a Naples Republican, declared a state of emergency in Lee, Martin and St. Lucie counties on Friday. The decision came after record rainfall drenched the area in January.
Heavy rains forced the Army Corps of Engineers to begin discharging water from Lake Okeechobee into the St. Lucie and Caloosahatchee estuaries.
"The negative effects of floodwaters and harm to the wildlife we are currently witnessing in these counties is only the beginning if the president doesn't fund the more than $800 million in needed repairs to the Herbert Hoover Dike," said Scott in a statement Friday. "Our communities are in imminent danger of prolonged flooding and environmental devastation if the dike is ever compromised."
The state of Florida has spent nearly $2 billion in the Comprehensive Everglades Restoration Plan and $1.8 billion in clean water for the Everglades. In a news release Friday, the governor's office said the state has invested $800 million more than the federal government on implementing the 50-50 cost share plan.
"We need President Obama to get engaged immediately on this issue and fully fund the needed repairs to their dike, so massive U.S. Army Corps of Engineers' discharges are no longer needed," said Scott in the prepared statement. "With heavy rainfall and record discharges, we have no choice but to declare a State of Emergency in these counties today and hope President Obama will pay attention to this crisis."