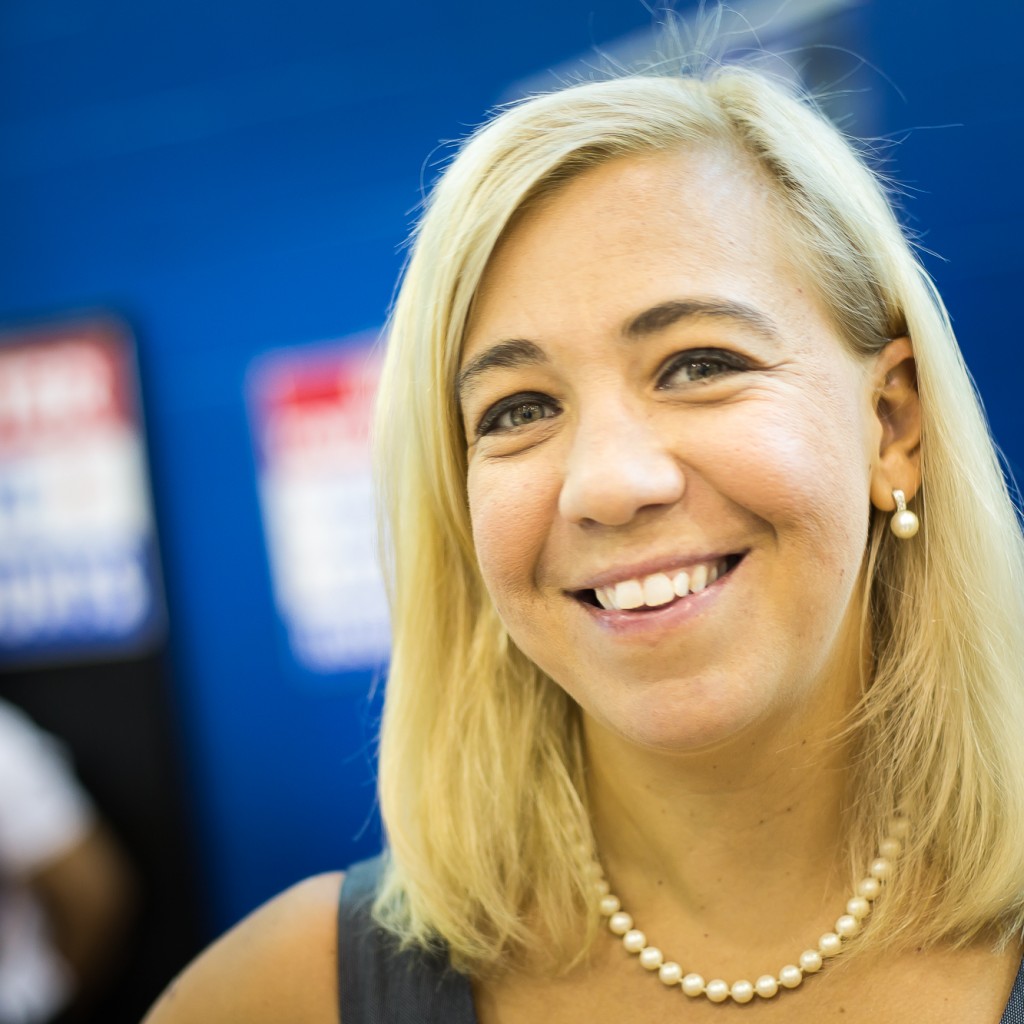 Want the boss' job?
For Susannah Randolph, you run for it.
Randolph, 41, an Orlando Democrat, has been the district director for U.S. Rep. Alan Grayson … both times.
Now that Grayson, an Orlando Democrat, is running for the U.S. Senate, Randolph is running for his seat from Florida's 9th Congressional District.
Democrats actually have a congressional district in the 9th where they can have a crowded primary instead of the often one lone, unknown Democratic candidate taking a roll of the political dice in a mostly Republican district.
Other candidates including two elected officials are running for the Democratic Party's nomination, which is tantamount to being elected to the seat. Randolph said her experience both in the congressional office and her professional leadership among community activist groups set her apart.
Her work as director of Grayson's field office with duties helping constituents and her work with many community organizations make her more understanding of the need to serve the district and not just sit in a DC office.
"I had worked as a community organizer with Progress Florida, Awake the State and ACORN (Association of Community Organizations for Reform Now). I wanted to continue to be a community organizing advocate in a different way," Randolph said of accepting the job of Grayson's district director.
"I have learned (from that experience) that you can use the power of the office to help people," she said.
As district director, she oversaw all the activities in Orlando, with often included many problems and requests for help from constituents.
Grayson was in Congress from 2009 to 2011. He was defeated for re-election in 2010 by Republican Daniel Webster but was returned to Congress in a different district in the 2012 election
During that two year interim, Randolph returned to community organizing and social help groups and groups opposing Republican Gov. Rick Scott's policies.
She returned to run Grayson's district office when he was again elected to Congress.
Upon his announcement last year to run for the U.S. Senate seat left open by Marco Rubio's in a presidential bid, Randolph announced for the Congressional seat.
Despite Randolph and her husband, Democrat Tax Collector of Orange County Scott Randolph, being called a "power couple" by every almost every pundit in Central Florida, the campaign road ahead is crowded.
Five other Democrats also are running for the seat: Orlando Democratic state Sen. Darren Soto; former state Rep. Ricardo Rangel of Kissimmee; former Osceola County Democratic chair Valleri Crabtree; Dr. Dena Minning, a physician and biochemist-researcher from South Orange County; and Jason Borders of St. Cloud.
Two Republicans, Wayne Liebnitzky, an engineer from St. Cloud and Wanda Rentas, Vice Mayor of Kissimmee are seeking the GOP's nomination for the seat.
Florida's 9th Congressional District includes portions of Orange. Osceola and Polk counties. The recent changes in court-ordered redistricting have made a Democratic-leaning district even more Democratic.
Randolph, Soto and Minning appear to be the closest competitors regarding the money raised with the two Republicans contributions being minimal.
But the ability to raise substantial campaign contributions is not Randolph's big advantage in the campaign.
"What sets me apart from the other candidates? I have a graphical knowledge of the (congressional) job and an understanding of serving in that office in a way that helps people," she said.
It is unlikely her party will gain control of the U.S. House this year, according to several political observers and commentators, but Randolph says she can get the work done.
"What I see as an organizer is that you have to bring people together. How you get both sides to work together is the key," she said. "It isn't about you; it isn't about personalities. It's how you can solve problems while in the minority party.
"You have to look at each issue and say 'Does this actually make people's lives better?' We don't have time to play games," Randolph said about gridlock and backed-up bills in Congress.