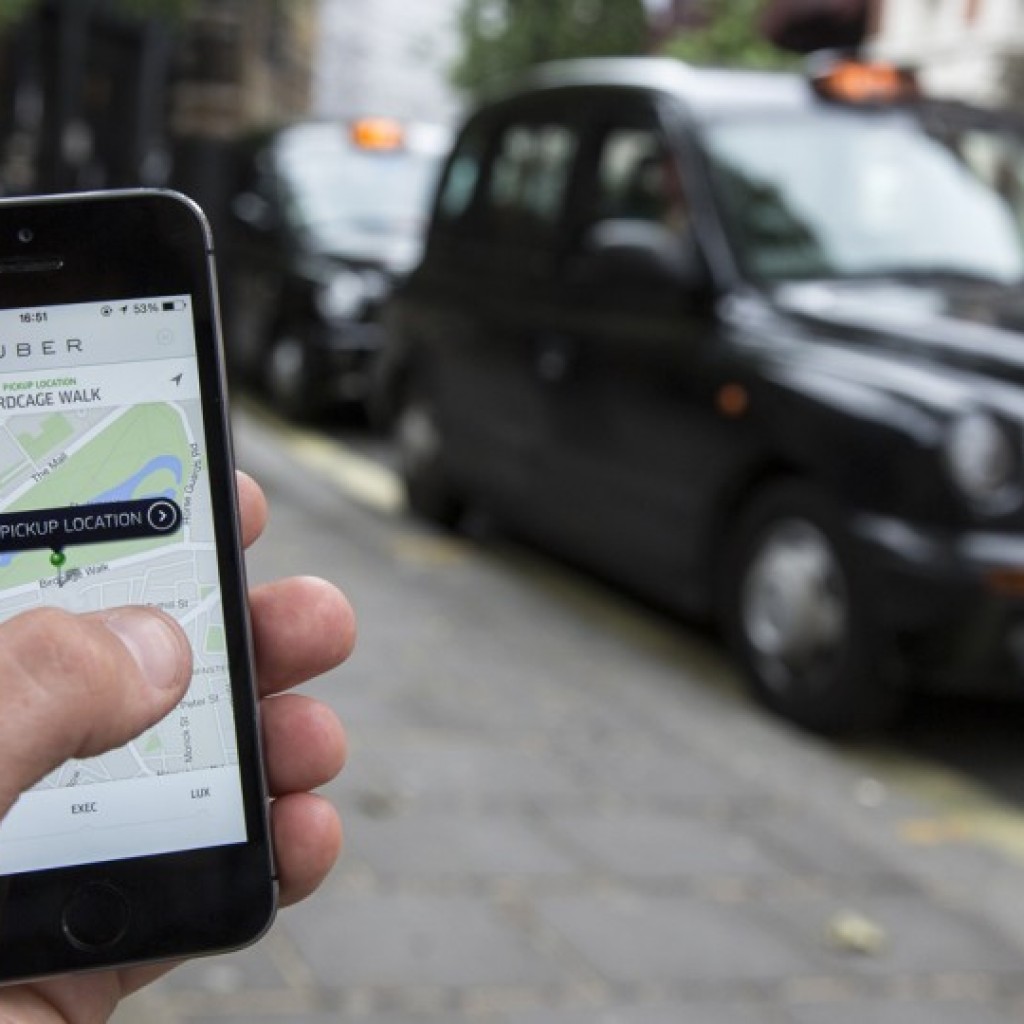 Will 2016 finally be the year the Florida Legislature implements rules of the road for ride-sharing companies Uber and Lyft?
In late January, the Florida House of Representatives overwhelmingly passed a bill (HB 509) addressing Transportation Network Companies (TNC), but its fate in the state Senate is unknown, and officials with Uber on Tuesday blamed President Andy Gardiner's intransigence for that holdup.
"We are calling on Senator Gardiner to set his personal self-interest aside, set special interest politics aside, and follow through on his word," said Colin Tooze, Director, Public Affairs with Uber, in a conference call.
The "personal self-interest" is a reference to Gardiner's relationship with Roger Chapin, the vice president with Mears Transportation in Orlando and board member with Florida Taxicab Association. That group has been pushing the Legislature to enact tough regulations on Uber and Lyft.
The key difference between the Senate and House bills has to do with the Senate's insistence requiring that the ride-sharing driver to have insurance coverage even when he or she is not logged into the Uber or Lyft app.
The House legislation, sponsored by Fort Walton Beach Republican Matt Gaetz, includes insurance requirements of $50,000 in coverage for death and bodily injury per person, $100,000 in coverage for death and bodily injury per incident and $25,000 in coverage for property damage while logged on to the network. It would also set requirements for driver background checks and would block local governments from establishing rules for rideshare programs. That provision has drawn opposition from the Florida League of Cities and the Florida Association of Counties.
A measure in the Senate sponsored by Altamonte Springs Republican Dave Simmons and supported by Gardiner has yet to come to the Senate floor for a vote. Its insurance requirements for Uber and Lyft are more expensive than the House version.
It would require ride-sharing companies to have $125,000 in coverage for death and bodily injury per person, $250,000 in coverage for death and bodily injury per incident and $50,000 in coverage for property damage when logged on to the network or engaged in a prearranged ride. And when the driver was not logged into the system, drivers would have to maintain $25,000 in coverage for death and bodily injury per person, $50,000 in coverage for death and bodily injury per incident and $10,000 in coverage for property damage, all levels that are higher than the state's personal injury protection insurance requirements.
Uber's Tooze called those "unprecedented concessions" and said he thought he thought that the company had a deal with the Legislature, but said that, "Unfortunately, Mears and their powerful benefactor in the Senate changed their minds and have walked away from a deal that would have ensured access to safe transportation options and flexible work for all Floridians. It's apparent now that they were never serious about it in the first place," adding that "something's not on the level."
"The pound of flesh they demanded was more expensive insurance policies than anywhere else in the country, making it more expensive for Uber to operate in Florida," Tooze added, disdain dripping from his voice.
Chapin said he didn't know what Uber was talking about. He said he's met with officials from the company a few times this year, but said, "I don't think we have ever come away from the table with a deal, so I'm not sure where that's coming from."
He said that he's never gone over ride-sharing legislation with Gardiner, but has with Senate bill sponsor Dave Simmons. "I think they're just rolling into an example of where they haven't gotten their way like they have in other places, and it's kind of pissed them off," he said of the Uber official spokesman comments.
Katie Betta, a spokesperson for Senator Gardiner, said the issue is that there is not a true companion bill in the Senate to Gaetz' bill in the House.
"During the 2016 Legislative Session, no Senator filed a companion to the House bill requiring state pre-emption," she wrote to FloridaPolitics.com in an email. "Pulling a House bill with no Senate sponsor that has never been heard in a single Senate Committee from its committees of reference and taking it up on the Senate floor requires the unanimous consent of the Senate. Any Senator can make such a motion."
Before the conference call took place, the Florida Taxicab Association issued a statement referencing how Uber's website states that drivers need not bother with alerting their personal insurance carriers when signing up to drive for the company, stating that, "during the time that a ride-sharing partner is available but between trips, most personal auto insurance will provide coverage."
The post went on to quote Josh Mohrer, an Uber general manager, who recently acknowledged that drivers' personal auto insurers do deny claims for accidents that occur during the gap between the driver logging onto the app and when he or she accepts a ride.
The Taxicab Association said such a statement called into question whether insurance covering the cost of an accident "most of the time" is a sound policy.
An Uber official emailed a response to FloridaPolitics.com upon seeing those comments:"Uber has insurance in place at all times when a driver is logged into the app, both in the period before a driver accepts a trip and during the trip. While on a trip, there is $1 million in coverage in place, more than 4 times what taxi is required to have under Florida law."