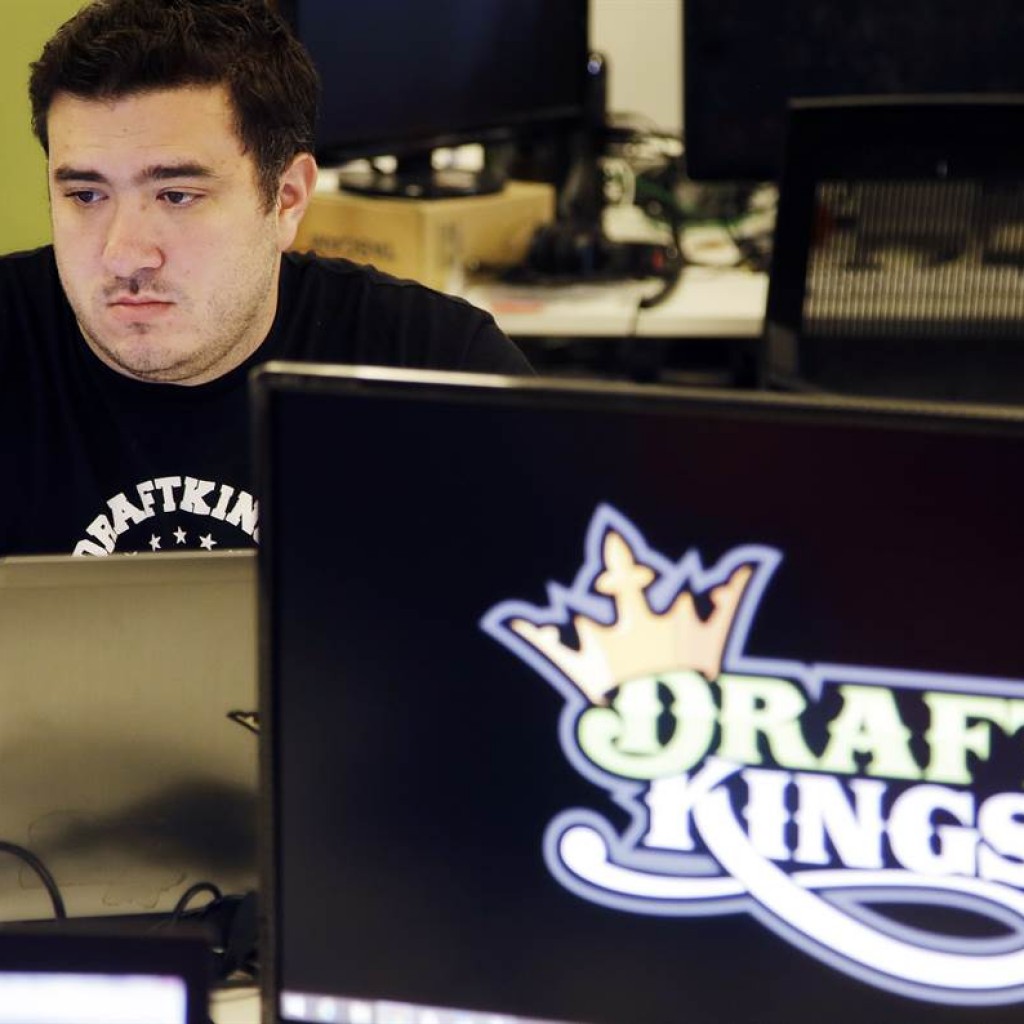 A legislative leader ultimately backed down Friday on his attempt to tack language legalizing fantasy sports play in Florida on a regulatory-related bill.
State Rep. Matt Gaetz, the Fort Walton Beach Republican who chairs the Finance and Tax Committee, tried to amend a House bill (HB 1187) making changes to the state's Department of Business and Professional Regulation, which also regulates gambling.
Gaetz's amendment mirrored a Senate measure backed by President-designate Joe Negron that declares fantasy sports play a "game of skill" and not gambling. "Online gambling" is now illegal and most fantasy play happens on websites like FanDuel and DraftKings.
Gaetz would, however, regulate fantasy sports by putting registration requirements, among other provisions, on fantasy operators who have customers here.
But after a string of his fellow Republicans pushed back against the move, Gaetz – a fantasy sports player himself – "temporarily postponed" further action on the language, suggesting it's dead – for now.
With another seven days left in the 2016 Legislative Session, the amendment could well come back on another bill. Estimates show as many as 3 million Floridians play some form of fantasy sports. 
Several lawmakers questioned how fantasy play could be "skillful"; state Rep. Carlos Trujillo, a Miami Republican, asked Gaetz how he knows "if (former NFL running back) Marshawn Lynch is going to rush for 100 or 150 yards."
Rep. Mike Bileca, another Miami Republican, complained about the registration requirements, including the "annual license renewal fee" of $100,000. He said fantasy operators will just pass that cost along to their players, just like a tax.
And state Rep. John Wood, a Winter Haven Republican, accused Gaetz of not complying with the state's "Sunrise Act," which screens new regulatory frameworks to make sure they're really needed.
Gaetz kept referring to a 1991 opinion by then-Attorney General Bob Butterworth that says "operation of a fantasy sports league" violates state gambling law. Such opinions don't have the force of law, but can be used to persuade judges.
"That is deeply troubling to me and that which I am trying to remedy," Gaetz said. If 3 million Floridians are playing, he added, "It probably shouldn't be a crime."
In his defense, House Republican Leader Dana Young said professional sports franchises in the Tampa Bay area told her fantasy sports "helps with fan engagement."
Wood didn't back down, saying fantasy's popularity in Florida was "great, it's the free market, it's creativity, but here we are, wanting to impose new regulation on it … this is just not necessary."
It also isn't clear whether fantasy sports playing could affect revenue coming from the Seminole Tribe of Florida, which was guaranteed certain protections against competition in the gambling market.
Those protections were in a 2010 document known as "The Seminole Compact," a new version of which technically is still pending before lawmakers.
---
Jim Rosica ([email protected]) covers the Florida Legislature, state agencies and courts from Tallahassee.