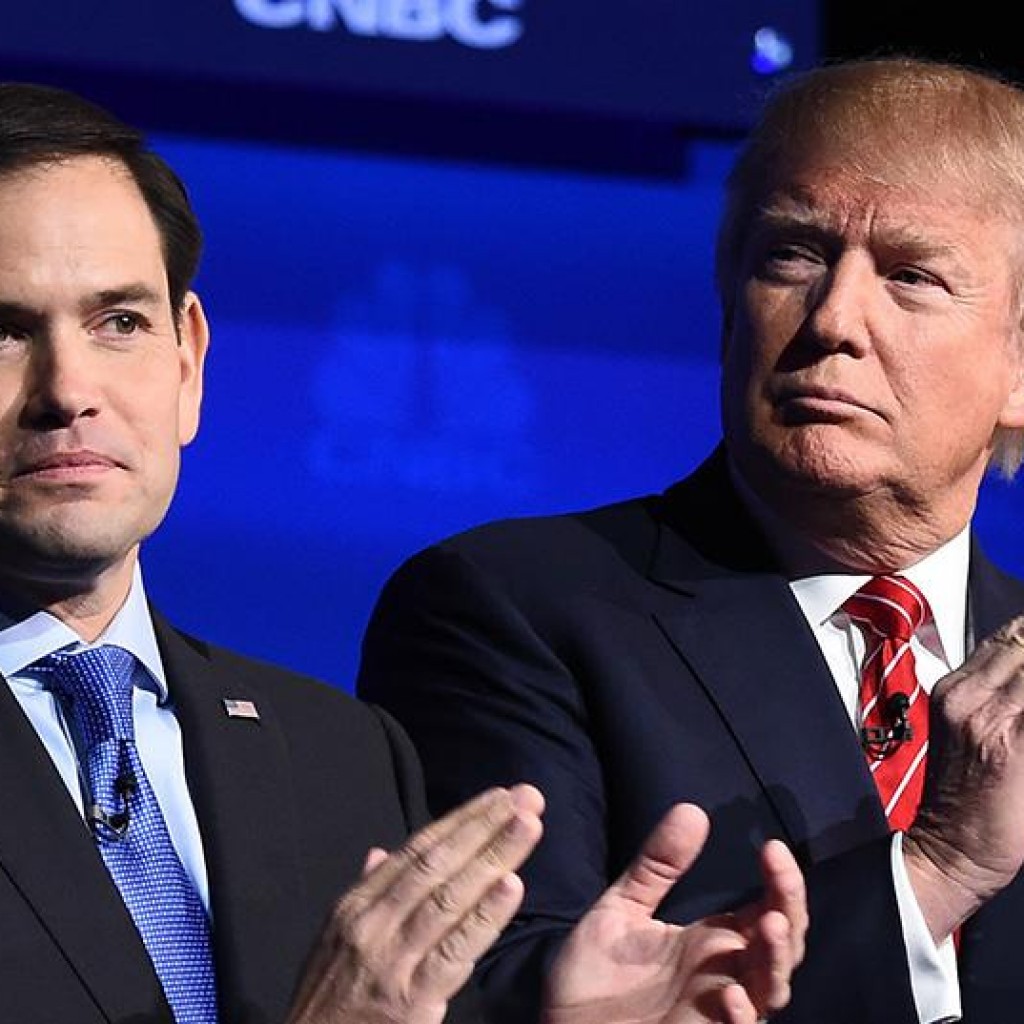 Although Marco Rubio and his camp continue to say that he will win Florida in the winner-take-all GOP presidential primary March 15, there's been little statistical evidence to date indicating that might be possible.
Until now.
A poll taken by The Tarrance Group released Saturday shows Donald Trump continuing to lead in Florida, but only by 5 percentage points over Rubio, 35.4 percent to 30.3 percent.
Ted Cruz is a distant third at 15.5 percent, and John Kasich is at 8.5 percent.
Ben Carson, who dropped out of the race officially on Friday, is at 4.6 percent.
Who gets those Carson voters is crucial, obviously.
The Tarrance Group, an Alexandria, Virginia-based Republican polling and research firm,  asked voters to list their top three choices. Overall, Rubio received a combined 66.6 percent of combined first, second and third ballots. Trump was next with 54.7 percent, Cruz was at 52.7 percent, and Kasich fourth with 40.8 percent.
The poll indicates that there's certainly time for Rubio to catch up to Trump. While over 56 percent of those polled have already decided on their candidate, 23.5 percent say they are still looking at several candidates.
The survey also gives credence to those who claim that Trump's appeal, while more than any other Republican running this year, caps at below 40 percent. When asked whether they would never vote for Trump, 32.4 percent agreed with that statement, with 29.4 percent saying they "strongly" held that opinion.
The poll contains the results of a telephone survey of 800 registered "likely" Republican primary voters in the state of Florida. Responses to the survey were gathered Monday through Wednesday.
The Our Principles PAC commissioned the poll, a Super PAC created to bring down Donald Trump. It was founded Katie Packer, a veteran Republican strategist who was deputy campaign manager of Mitt Romney's 2012 presidential campaign.
Last week the group hired former Jeb Bush spokesman Tim Miller to be its communications adviser.