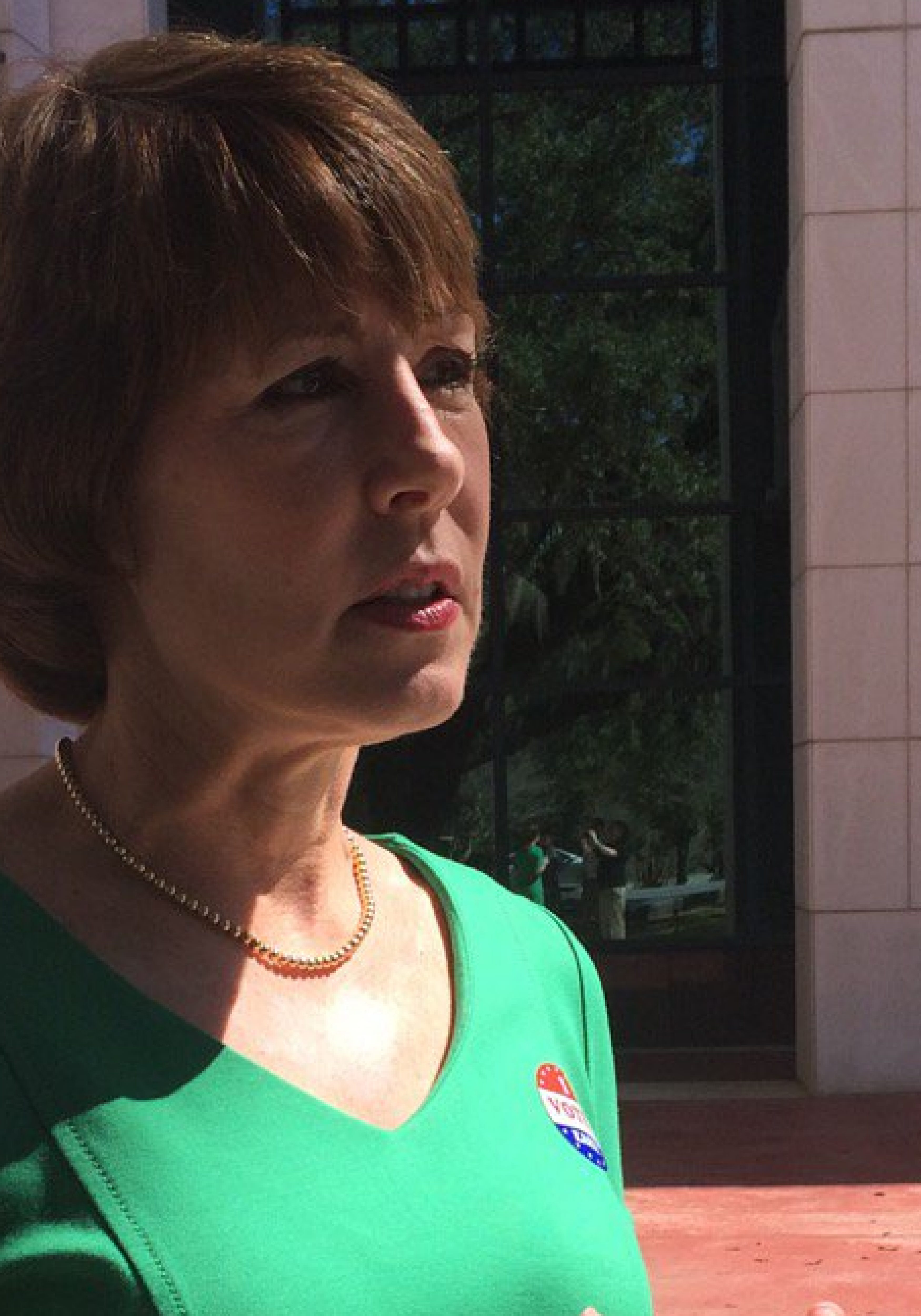 U.S. Rep. Gwen Graham cast her ballot in the Democratic presidential primary election on Monday while back in her home district in Tallahassee during the brief one-week Congressional recess.
Her choice: former Secretary of State Hillary Clinton over Vermont Sen. Bernie Sanders.
"I believe she has the empathy, passion, experience, and desire to bring us together," said Graham, hitting a conciliatory note familiar to her constituents.
Though Graham said she and Sanders have a warm personal rapport, she believes from her "very core" that Clinton has the right combination of qualities to represent the United States at home and around the world.
Graham has so far been mum on her 2016 re-election plans. Asked Monday, she would wait to decide until state Supreme Court oral arguments on a motion sought by U.S. Rep. Corrine Brown, who is seeking to undo provisions of the 2011 redistricting ruling that radically altered both her own Congressional District 5 seat and Graham's Congressional District 2.
Guessing at the future plans of Graham – elected to the House in 2014 via an upset midterm victory over Tea Party Republican Steve Southerland – has become something of a parlor game in the capital city. A 2018 run for governor has recently emerged as a common prediction.
Graham encouraged fellow Floridians to vote early where available, saying this election was especially important given the "appalling" rhetoric of the ongoing Republican primary, which she likened to a "circus."
Besides Clinton and Sanders, former Maryland Gov. Martin O'Malley also still appears on Florida presidential primary ballots, though he suspended his campaign this past month.