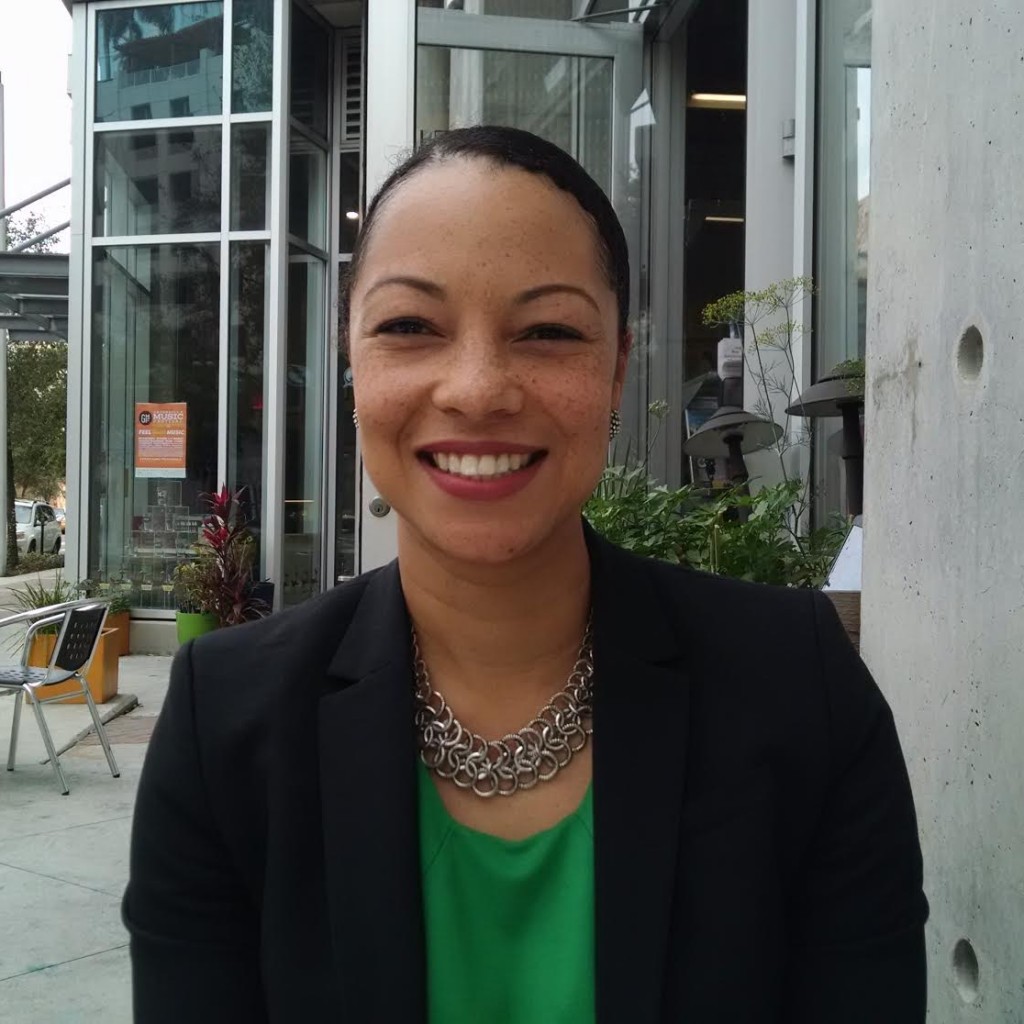 HD 59 Democratic candidate Rene Frazier says she's running to become a member of the Florida Legislature because she's tired of Tallahassee failing to address important issues.
At the top of her list is the refusal to expand Medicaid.
"We've had 800,00 Floridians without health care – 40,000 of them who are vets," she says. "Several sessions ago, the Legislature refused to expand Medicaid, walked off without passing a budget that cost the taxpayers $1.5 million, and I think people are getting fed up with that."
Frazier is a Brandon based real estate attorney and one of two Democrats vying for the House 59 seat that has been represented by Republican Ross Spano since 2012.  Before she gets to face him though, she has to get through the Democratic primary this August, where she is running against Hillsborough County educator Naze Sahebzamani.
"I have a lot of respect for Naze and we get along really well," Frazier says. "I look forward to getting to know her better as we campaign for this seat."

So far Frazier has out fundraised her Democratic opponent, raising $53,266. Sahebzamani has collected $22,188.
Frazier is a Tampa native. She attended Hillsborough High School and then went on to get a degree at USF, before getting her law degree at Stetson University in Gulfport.  It was at USF where she met her eventual husband, Andre Frazier. The Fraziers have four daughters, ranging from 19 to 2 years old. The eldest is currently attending the Air Force Academy in Colorado Springs).
She says as a mother, public education is a big concern of hers.
"I want our children to be taught how to think and how to reach their potential, and not just being taught to a test, and it's important to me that the neighborhood that you are born in will not dictate the quality of the education that you receive."
While Frazier is warm towards her Democratic challenger, she is more pointed when referring to Spano. She's issued two different press releases over the past few months criticizing Spano's votes. One was regarding the Republican's vote in the House to replace a statue of Confederate Army General Edmund Kirby Smith in the U.S. Capitol's National Statuary Hall. The other was regarding a vote in committee where Spano opposed a bill that would repeal the state's that ban on cohabitation between unmarried couples.
"It's these types of views that I believe don't represent the district of 59," Frazier says. "I think his policies, particularly on those core issues that are important to our familes and our small business owners, are just wrong for district 59."
Spano says his recent vote on on the confederate statue "had nothing to do with the removal of Confederate General Smith's stature," which he says he supported. He simply preferred the House's version to the John Legg sponsored bill in the Senate that became the bill passed by the entire Legislature. "It achieved the same end without disrespecting the family of General Smith."
"I have tremendous respect for Rena Frazier," Spano told Florida Politics in an email. "I hope and trust that she will have an equal respect for me, and that the coming campaign to represent the good people of House District 59 will not look and feel like the toxic national campaigns of late. Sometimes it's easier to begin calling names and pointing fingers than it is to clearly set forth our own plans, views, and beliefs."
Frazier says she admires what Tampa Democrat Ed Narain has been able to accomplish as a member of the minority party in the House since being elected in 2014. Among his accomplishments was the passage of the Arthur Green Jr. Act in 2015, which requires the Department of Law Enforcement to establish an online continuing employment training component relating to diabetic emergencies to make sure that when a person is experiencing a diabetic episode, they're not confused with inebriation or some other condition.
"What's important is building relationships and knowing how to negotiate and bringing people together to get things done for the whole community," Frazier says. "I think my background as an attorney really helps. I mean, that's what I do. I take people on opposite sides of an issue, and I work to bring them together to reach a resolution."
House District 59 is like one of a few counties in Hillsborough County (and throughout Florida) that have the ability to flip, depending on if it's a presidential election year or not.
When Spano first ran in 2012, he narrowly defeated Democrat Gail Gottlieb, 51%-49%.
It was a different story in 2014, however, as he thoroughly handled Democrat Donna Lee Fore, winning his second term by 16 points.
"It's been a wonderful experience," Frazier says as a first-time candidate. "I think the tide is changing.I think that people are realizing that local politics affects their lives tremendously."
The Democratic Primary for the HD 59 seat in Brandon takes place on August 30.