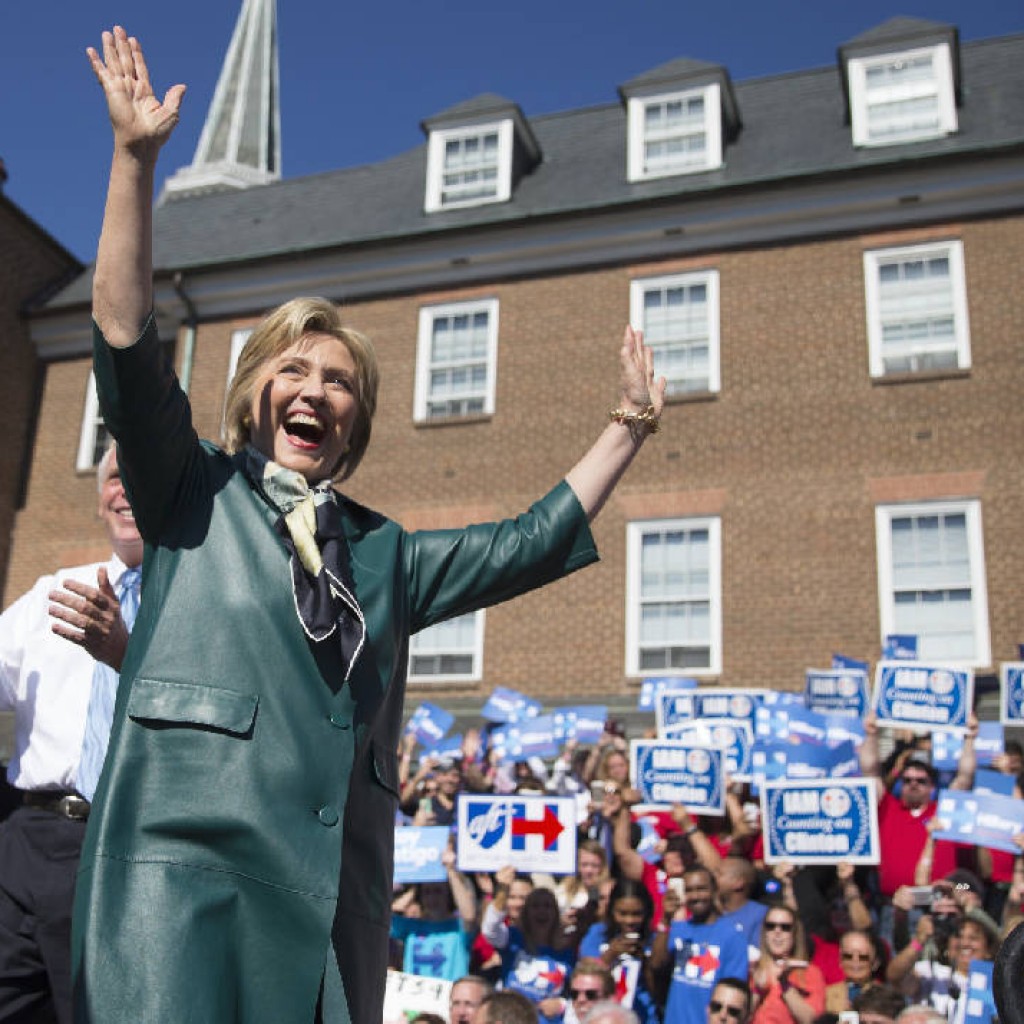 Throughout Florida, the Hillary Clinton campaign plans debate watch parties Wednesday night, ahead of what is expected to be a resounding victory Tuesday.
"Hillary for Florida supporters will host more than ten GOTV events and watch parties in field offices, restaurants, and homes across the Sunshine State for the Univision Democratic presidential debate in Miami, Florida. Clinton supporters will discuss how Clinton will break down the barriers that hold Americans back as president and cheer her on ahead of the Florida Democratic primary on March 15," says the release.
The Hillary for Florida Ft. Myers Democratic Debate Watch Party starts at 8:30 PM at, 8136 Albatross Rd. 
The Hillary for Florida Gainesville Phone Bank has festivities starting at 8:00 at its office: 1731 NW 6th St Ste C, where phonebanking will happen.
Likewise, the Hillary for Florida Jacksonville Phone Bank starts at 6:30 PM at the Hillary for Florida Jacksonville Office, 4830 Atlantic Blvd., Jacksonville, Florida 32207, ahead of the Watch Party, which starts at 8.
Also Phone Banking: the Tampa Hillary office, which starts at 5:00 at 2010 N. Avenida Republica De Cuba, Tampa, Florida 33605
The Miami Watch Party is at 8:00 PM at the World of Beer, 3252 NE 1st Ave #112, Miami, Florida 33137. The Naples Watch Party starts at 8:30 PM, at 2083 Imperial Cir, Naples, Florida 34110
The Hammered Lamb, on North Orange Avenue, hosts the Orlando Watch Party, as does Waterworks in Tallahassee. The Pompano Beach party, meanwhile, is at the Hillary for Florida Pompano Beach Office, at 50 NE 26th Ave, Pompano Beach, Florida 33062. All of these events start at 8.
The West Palm Beach Democratic Debate Watch Party with City Commissioner Paula Ryan starts at 8:00 PM, finally, at 615 Kanuga Dr, West Palm Beach.