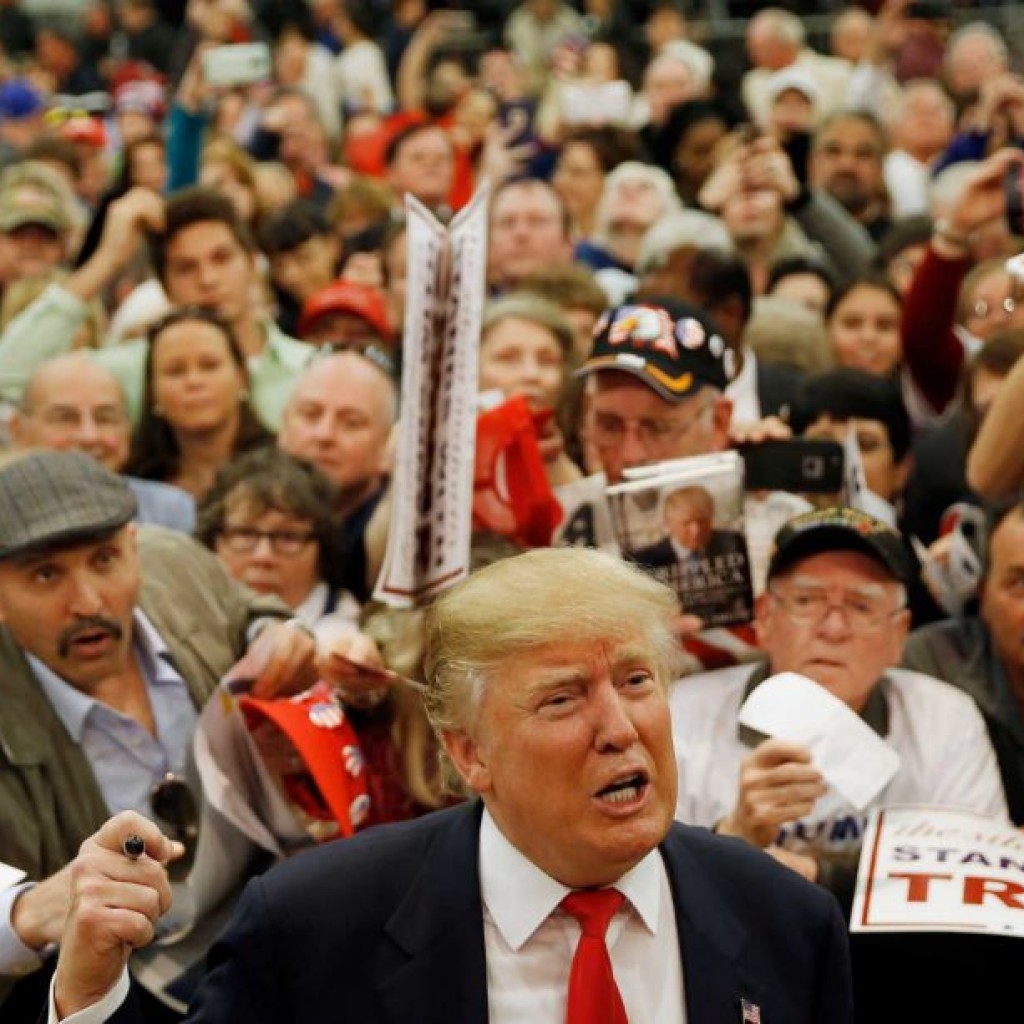 Donald Trump is crushing Marco Rubio in his home state, according to a new Quinnipiac University poll of likely Republican primary voters.
Trump leads the Republican field with 45 percent support in the Sunshine State. Rubio is in second with 22 percent. The gulf between the two men has only widened since a February Quinnipiac University poll, that showed Trump leading Rubio 44 percent to 28 percent.
The effort within the Republican Party to stop Donald Trump from winning the presidential nomination appears unlikely to stop him from taking Florida's delegate-rich winner-take-all primary," said Peter A. Brown, assistant director of the Quinnipiac University Poll.
"In the Sunshine State, hometown hero Sen. Marco Rubio is 23 points behind Trump and isn't even doing much better than Sen. Ted Cruz. Also discouraging for the anti-Trump folks is that Trump voters say they are less likely than those supporting any of the other candidates to change their mind in the closing days."
Seventy-nine percent of likely Republican primary voters said they have made up their mind when it comes to their top pick on March 15.
More than 1.3 million ballots have been cast in advance of the March 15 primary. Florida's presidential primary is a close primary, meaning only registered Republicans and Democrats can vote in their party's primary.
State election records show more than 751,000 Republicans have already voted in the March 15 winner-take-all Republican primary.
Ted Cruz is in third in Florida with 18 percent, followed by John Kasich with 8 percent.
The Ohio governor is faring better his home state, where he trails Trump by 6 percent. In the Buckeye State, Trump is at 38 percent followed by Kasich at 32 percent. Cruz is in third with 15 percent, followed by Rubio at 9 percent.
"Kasich, who has been the governor for five years, has one of the highest job approval ratings of any governor in the nine states surveyed by Quinnipiac University," said Brown in a statement.
The Quinnipiac University poll was conducted in Florida and Ohio from March 2 through March 7. The poll surveyed 657 likely Florida Republican primary voters and has a margin of error of 3.8 percent. The Ohio poll surveyed 685 likely Republican primary voters and has a margin of error of 3.7 percent