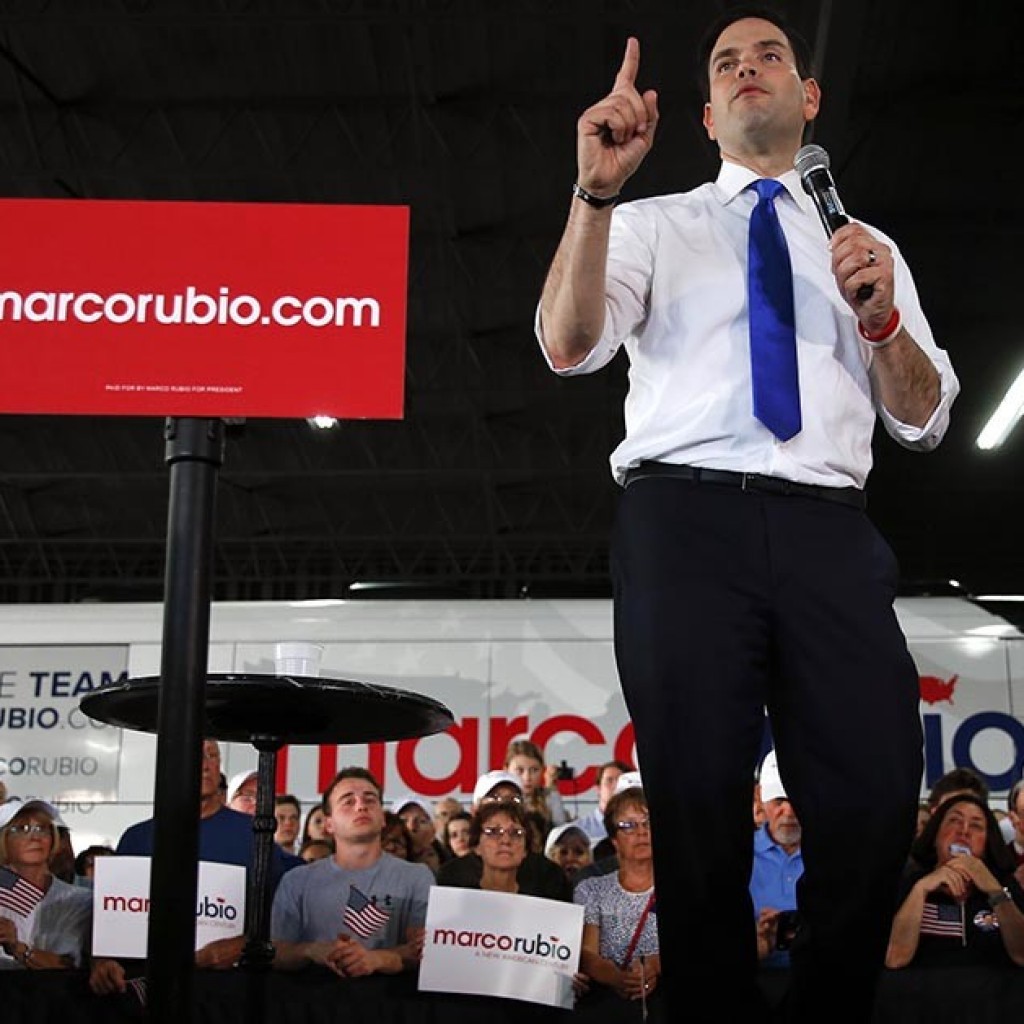 A vote for anyone but Marco Rubio in Florida is a vote for Donald Trump.
That's the message Conservative Solutions PAC, the super PAC backing Rubio, is sending in a new advertisement, called "Closest."
"In Florida, a vote for Cruz or Kasich is a vote for Trump," a man is heard saying in the 30-second spot.  "It's time to stop Trump and elect a president we'll be proud of, Marco Rubio. Florida, make it happen."
Bloomberg Politics reported that outside groups and campaigns have committed to spending $9.2 million in ads in the Sunshine State leading up to the March 15 election. Conservative Solutions PAC is spending about $4.3 million, according to the report.
Rubio is trailing Trump in the polls in Florida, although the margin varies depending on the poll. Rubio leads Republican rivals Ted Cruz and John Kasich in his home state.
The winner-take-all Republican primary is Tuesday.