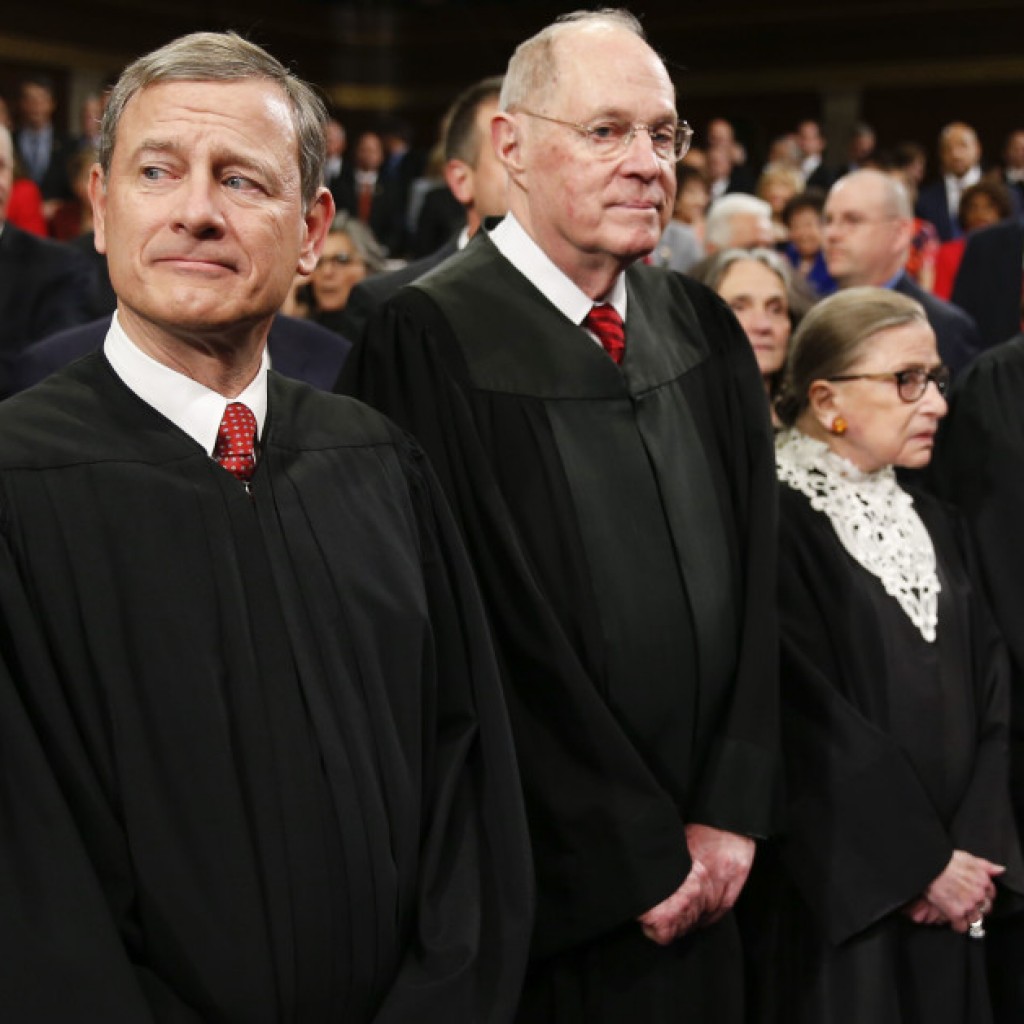 A national Public Policy Polling survey finds Americans want President Barack Obama to be able to appoint Antonin Scalia's replacement on the Supreme Court, and they don't want any of the Republican front runners for president making the call.
The poll shows that 56 percent of Americans want a replacement to the Supreme Court occur this year, while 40 percent don't. Voters especially think that the Senate should at least see who President Obama puts forward before making a decision, with 66 percent saying Obama's nominee should be given a chance. Only 25 percent said the Senate should just refuse to confirm someone, no matter who it is. Even Republican voters, 53/37, think the Senate should be open to Obama's nominee rather than reflexively dismissive.
In an alert to senators such as Kelly Ayotte in New Hampshire and Rob Portman in Ohio running for re-election in battleground states, there's this: 50 percent of those polled agreed they'd be more likely to vote against their senator if he or she opposed confirming a successor named by Obama. Meanwhile, 31 percent would be more likely to vote for him or her.
Independents would vote against a senator with that position by a 16-point spread.
Other highlights include:
Only 33 percent of voters trust Ted Cruz to nominate the new Supreme Court justice (57 percent don't), only 31 percent trust Donald Trump to (62 percent don't), and just 26 percent trust Marco Rubio to (61 percent don't). Even a majority of Republicans – 45 percent – don't trust Rubio to make that appointment, while 41 percent would.
The poll also shows more Americans would trust Peyton Manning and/or Tom Hanks than Trump on picking a nominee. When the question was asked about Will Smith and Taylor Swift, the results were a tie in terms of trusting them more than Trump.
Public Policy Polling interviewed 747 registered voters nationally on Tuesday and Wednesday. The survey's margin of error is +/-3.6 percent. This research was conducted on behalf of Americans United for Change, a progressive advocacy group.