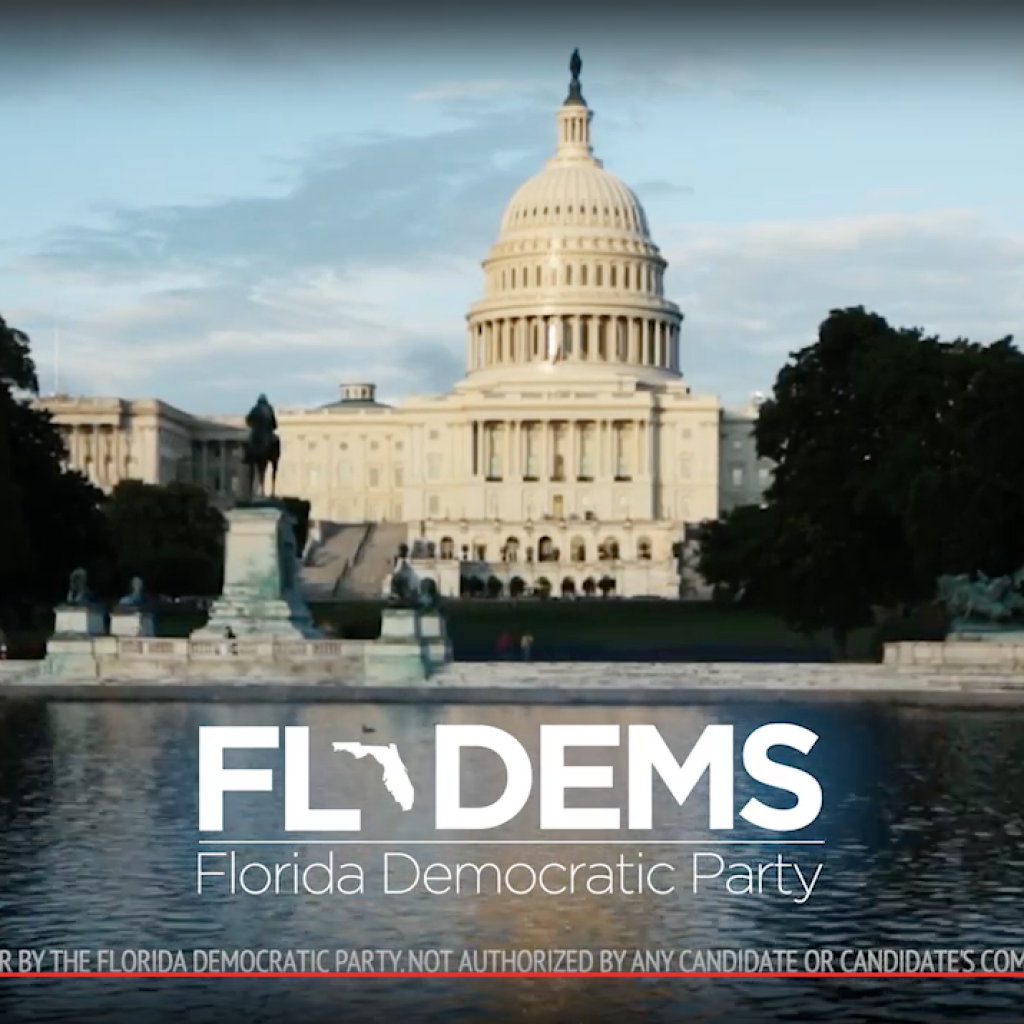 The Florida Democratic Party is weighing in on the state's Republican presidential primary, perhaps just for fun, with a new internet ad called "All Marco, No Polo," bashing U.S. Sen. Marco Rubio for his voting record.
The 30-second spot, uses almost no speaking, except for a child's voice at a swimming pool. The child, sounding  increasingly frustrated  while playing the pool game "Marco Polo," calls out several times, "Marco!" and then ends with expression of irritation.
"I give up! Where are you?" the child cries out.
That audio is set on video of the U.S. Capitol building, as a single text block enters the screen, declaring, "Rubio has the worst attendance record." — THE HILL (referring to the Washington-based news service found at TheHill.com.
The Florida Dems say the ad is "highlighting the hobbyist-Senator's penchant for failing to show up for work."
The ad's purpose is vague since Rubio is not seeking re-election and could be days away from losing the Florida primary and dropping his bid for president. The Democrats appear to want to weigh in on that prospect. The Florida Dems also set up a website called All Marco No Polo, adding details to the criticism of Rubio's voting record.
"Marco Rubio spends more time each day denying he's dropping out than he does working on behalf of the Floridians who counted on him to fight for them in the United States Senate," Florida Democratic Party spokesman Max Steele stated in a news release. "Perhaps if he spent more time doing his job he might be polling higher than the low 20s with Florida Republicans.
"Floridians deserve better than a truant career politician whose only concern is his personal ambition. Come November, Democrats look forward to sending Bill Nelson a Democratic partner in the U.S. Senate," he continued.