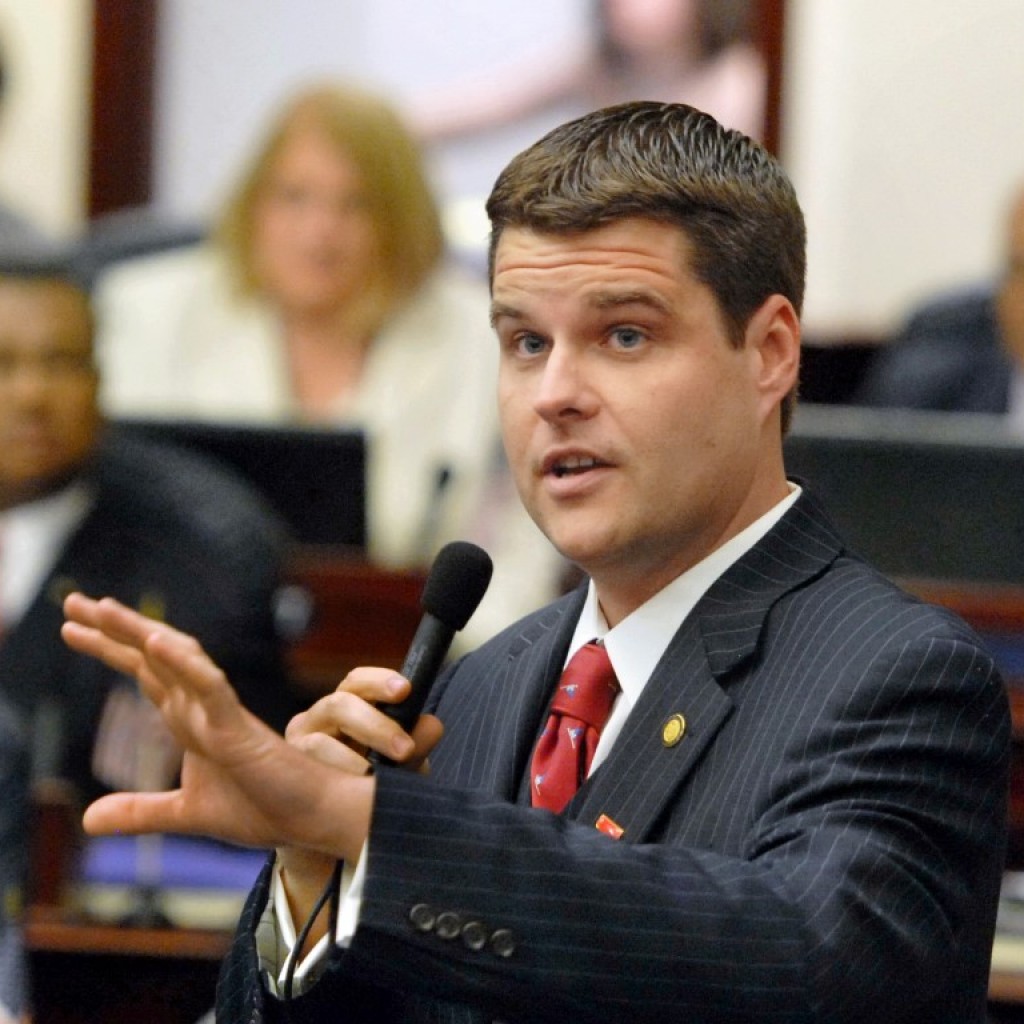 State Rep. Matt Gaetz, the conservative firebrand from northwest Florida, is aggressively exploring a run for Congress, three sources with deep ties to the Panhandle tell Florida Politics.
Gaetz, a Fort Walton Beach Republican, is eyeing the 1st Congressional District seat now held by U.S. Rep. Jeff Miller. The eight-term Florida Republican on Thursday announced his retirement from the House at the end of the current term.
In the few hours since Miller made that announcement, Gaetz has been in contact with several of the region's top political donors, including Lewis Bear and Merrill Collier, one source said.
Another source, a former member of the Florida House, told FP that Gaetz was "telling everyone he is running for CD 1."
For his part, Gaetz said he is "focused on northwest Florida's priorities in the final days of Session."
"Today is about my friend Rep. Jeff Miller, his family and his valued service," Gaetz said.
Gaetz is currently filed to run for the state Senate seat occupied by his father, Niceville Republican Don Gaetz.
Gaetz, a 33-year-old attorney from Okaloosa County, has been in the state House of Representatives since 2010. He's been behind a number of conservative proposals in recent years.
In 2013, for instance, he sponsored the "Timely Justice Act," aimed at reducing delays in carrying out death penalties in Florida. The state Supreme Court upheld the law the next year after a constitutional challenge.
This year, he carried bills that would have allowed the open carry of firearms and expanded the use of medical marijuana. The first bill died; the second passed and is now under review by Gov. Rick Scott.
He is also known for bandying a favorite line during debate: "I reject the premise of your question."