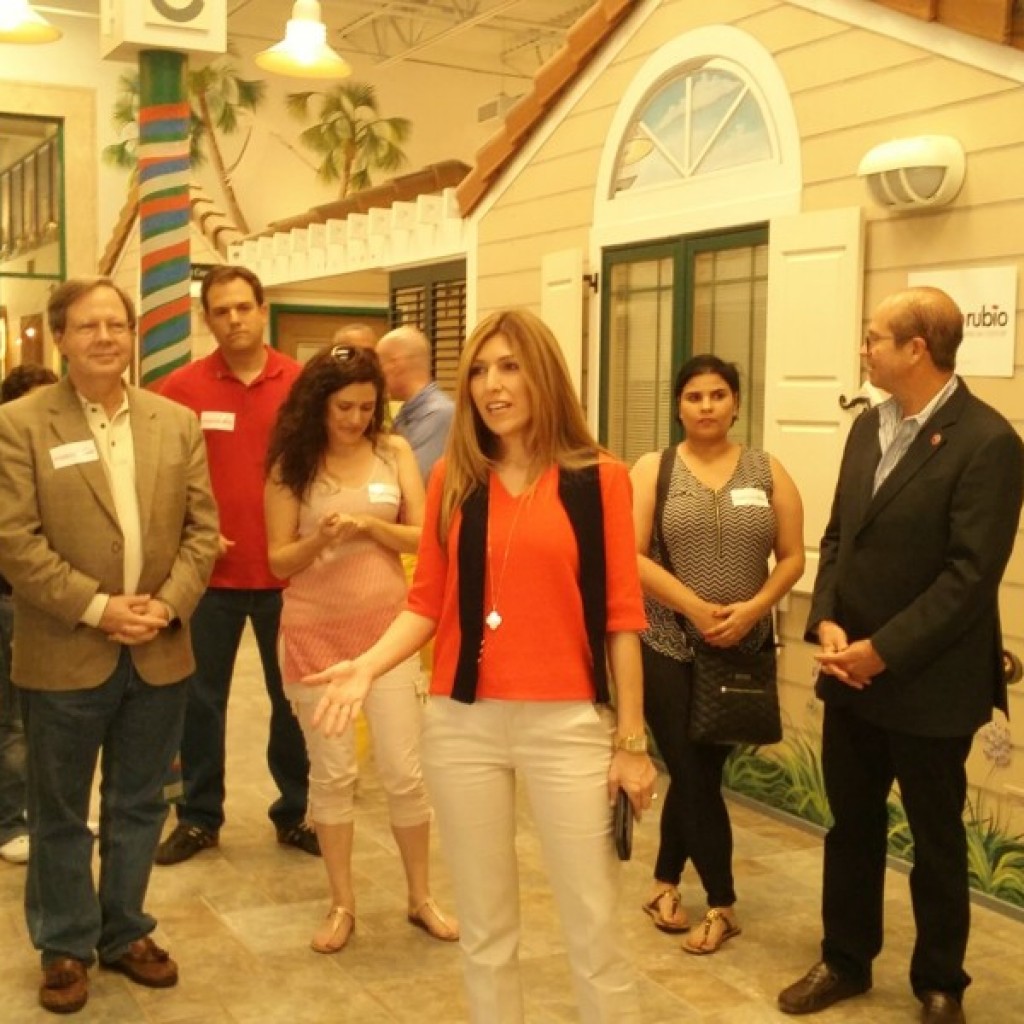 Volunteers for Marco Rubio's campaign have been working tirelessly at the 1001 N. Orange Avenue office they've been calling their headquarters in Orlando, making phone call after phone call promoting the Republican presidential hopeful. On Saturday, they got a reward for their hard work when Jeanette Rubio arrived to thank them personally for their work on her husband's campaign.
She visited with multiple tables full of volunteers, speaking to them personally and talking with them about what brought them out to the campaign. The tone of the event was warm and positive, and everyone was in good spirits about Rubio's chances of winning.
Some volunteers, such as Oklahoma City native Hallie Milner, came from out of state to campaign for Rubio in Orlando. She said she came to Florida because it's Rubio's native state and Milner felt she could help out more here than in Oklahoma City.
"Jeanette Rubio is a classy and very kind lady," Milner said.
From there, she drew on her experience talking to people on the phone for the Rubio campaign to point to why she thought Rubio had a good chance of winning Florida on Tuesday.
"Floridians love Marco Rubio," she said. "They're excited to see them as the first family."
Several state legislators were present, such as District 30 State Rep. Bob Cortez, who said the high number of Puerto Ricans in the Orlando area would be crucial to Rubio winning the state at Tuesday's primary.
"With the unique and large number of Puerto Ricans here, we have to get them to come vote," Cortez said.
Retired U.S. Army Lt. Col. Dennis O. Freytes praised Rubio's pledge to get voting rights for Puerto Rican citizens — who currently cannot vote in general U.S. elections, but have delegates from both major U.S. parties.
Rubio won all of the delegates from Puerto Rico recently after winning more than 70 percent of the vote there.
Former Puerto Rican Attorney General Jose Fuentes, who worked as campaign manager for Rubio in Puerto Rico, concurred with Cortez, and noted Rubio's hard push for the vote in the last few days leading up to Tuesday's primary.
"He is spending all day in the greater Orlando area," he said. "The Hispanic vote is crucial for him."