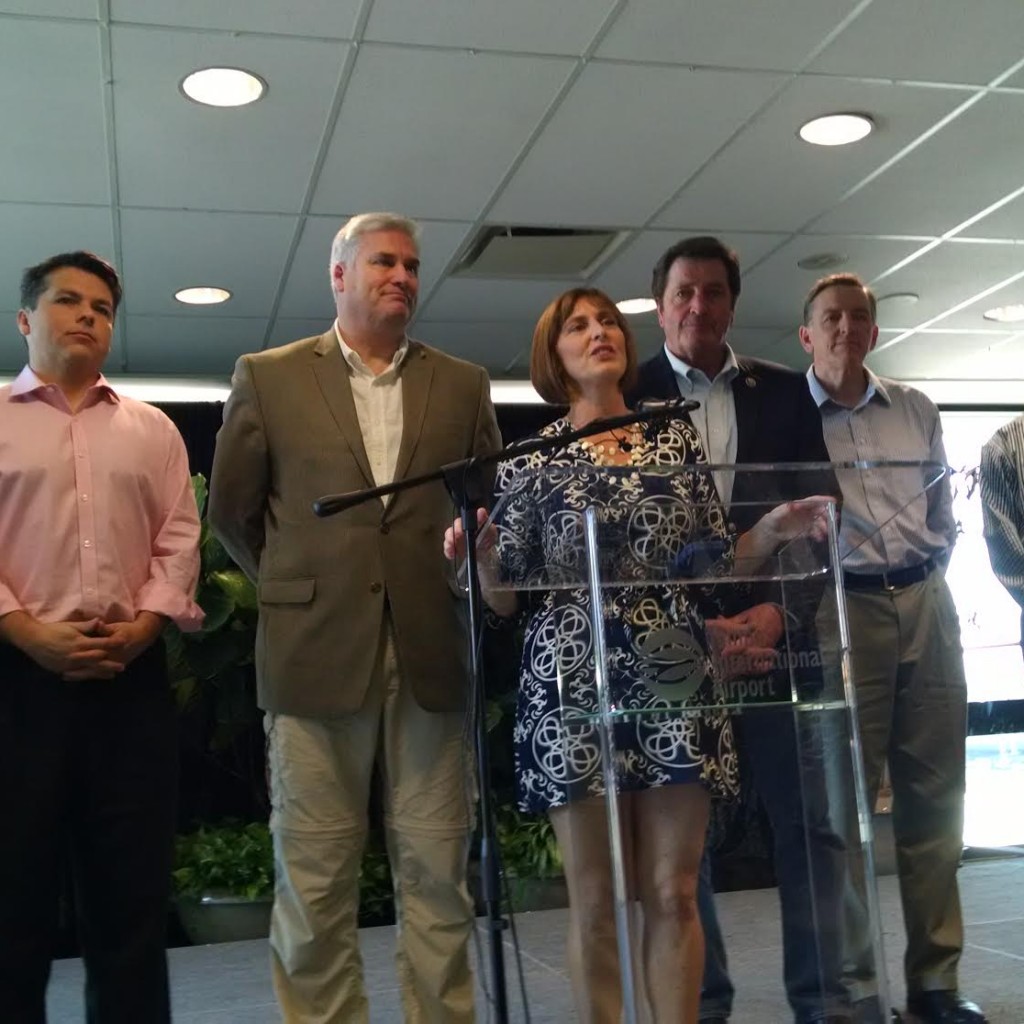 Tampa/St. Petersburg Congresswoman Kathy Castor announced on Monday that she has been asked by President Obama to join him and the First Lady on his historic trip to Cuba, which begins on Sunday.
"This monumental and historic step is needed to help turn the page on a failed policy of isolation and move forward with greater engagement and normalizing relations with Cuba," Castor said. "President Obama and the congressional delegation's visit will encourage further economic and human rights changes on the island."
Obama will become the first U.S. president to visit the Communist island since Calvin Coolidge did so in 1928.
Castor has been a trailblazer in terms of advocating for enhanced relations between the U.S. and Cuba. After her initial visit to the island in 2013, she became the first member of Congress from Florida to call for an end to the economic embargo.
Castor is now co-sponsoring a bill in the House – the Cuba Trade Act – that calls for the sanctions to be lifted. Minnesota Republican Tom Emmer is the other co-sponsor. A bipartisan group of lawmakers accompanied the pair to Cuba last month.
Obama's visit coincides with an exhibition game that the Tampa Bay Rays will play against the Cuban national team on March 22. It's been announced he'll throw out the first pitch in that game.
"This is a wonderful goodwill gesture between the United States and Cuba.  Everyone who has a passion for baseball and a passion for positive change are looking forward to it," Castor added.
Most (but not all) of the Tampa Bay area political and business establishment has lined up in support of more engagement with Cuba, including a push for a Cuban consulate to be built in the Bay area. While Tampa Mayor Bob Buckhorn isn't that supportive of the idea, St. Petersburg Mayor Rick Kriseman is.
The current big local push regarding Tampa and Cuba is advocating for Tampa International Airport to expand its air service to Cuba with new commercial flights that will soon begin. Castor says she's been in constant contact with the Administration to convey Tampa Bay's message about the importance of these flights to the region's families and the economy.
Twenty daily flights to Havana are currently available under a recent agreement made between the two nations. The Tampa Tribune reports that more than 13 airports are known to have applied for more than 50 daily flights from over a dozen U.S. cities.