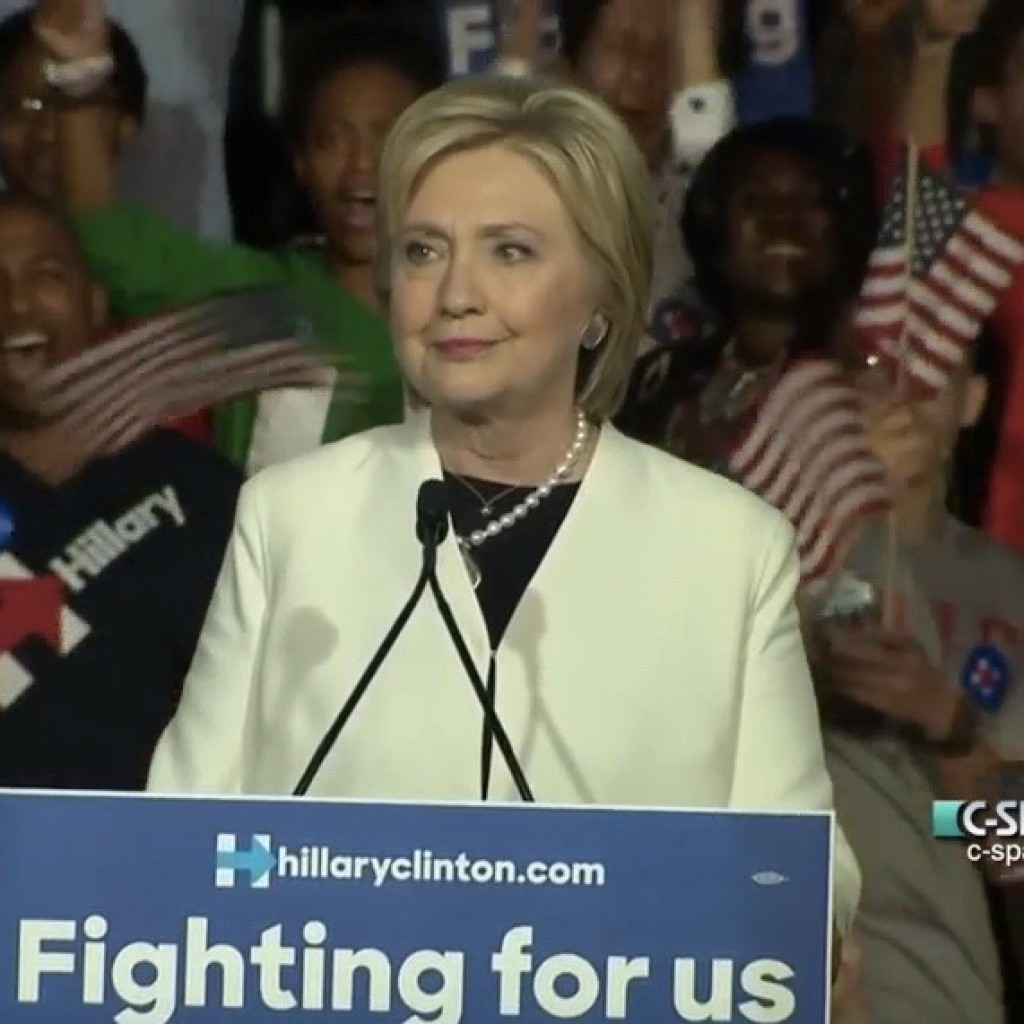 The Democratic presidential primary race was expected to be an easy victory for Hillary Clinton in Florida, and that's what it was.
The Associated Press officially called the race for Clinton immediately after the polls closed in the Panhandle.
With 97 percent of the vote counted, Clinton is hammering Bernie Sanders in the Sunshine State with a 64 to 33 percent lead.
The Associated Press reports that with 214 delegates at stake, Clinton is assured of winning at least 118. Sanders will pick up at least 45.
"We're going to stand up for American workers, and make sure no one takes advantage of us," Clinton told a cheering crowd at the Palm Beach Convention Center in West Palm Beach. "Not China, not Wall Street, not overpaid corporations!"
And what sounded like a dig at Sanders, Clinton said that "every candidate makes promises like this."
"But every candidate owes it to you to be clear and direct about what our plans will cost, and how we're going to make them work," she said. "That's the difference between running for president, and being president."
Clinton had the backing of nearly every elected Democrat in the state.
"I want to extend my congratulations to Secretary Hillary Clinton on her victory in Florida's 2016 Democratic Presidential Preference Primary," Florida Democratic Party Chairwoman Allison Tant said. "Both Secretary Clinton and Senator Sanders have inspired more than 1.3 million Florida Democrats to make their voices heard, and we look forward to continuing to build this grassroots energy as we head towards November.
"Florida Democrats will not be outworked and we will not be out-organized in this campaign, and we look forward to delivering the Sunshine State to the Democratic nominee for the third time in a row."
Neither candidate spent much time in Florida until last week, but Clinton did make several appearances over the past few months, mostly for fundraisers.
Sanders had a passionate groups of supporters who yearned for the candidate to come to Florida. His first appearance in Florida (not including a one-off at the National Urban League annual meeting in Fort Lauderdale last July) was last Tuesday. His biggest date in the state was last Thursday, including an appearance at the Florida State Fairgrounds in Tampa that drew 9,000 people.
Bernie Sanders is in Phoenix tonight. The Arizona primary takes place next Tuesday.