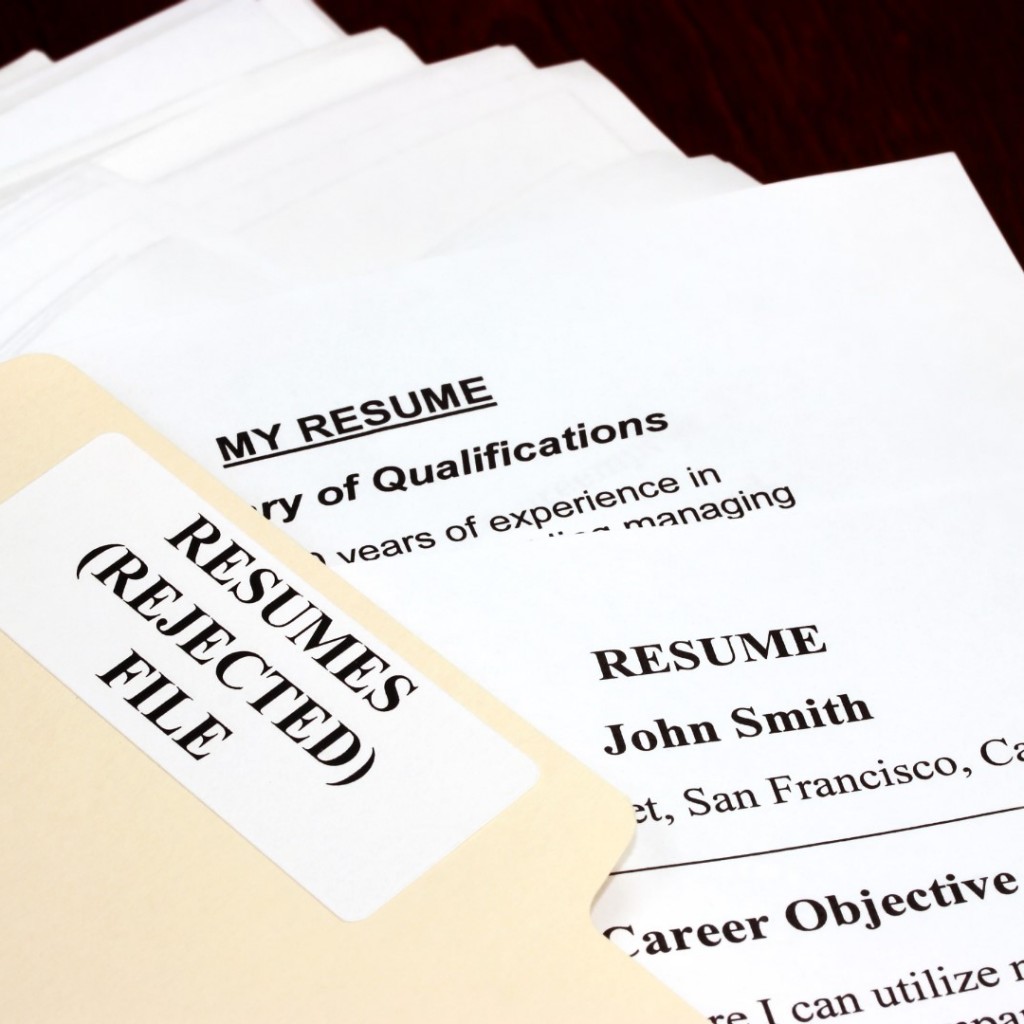 Florida public records laws provide a treasure trove of information on candidates seeking top statewide positions, as well as a seemingly endless source of entertainment.
Currently, the Florida Cabinet is seeking candidates for top jobs at both the Office of Insurance Regulation and the Department of Revenue.
Unlike the Office of Insurance Regulation, the top job at Revenue does not have statutory qualification requirements. Nevertheless, one could assume that many of those seeking the job have significant managerial, financial or tax experience – a prerequisite for consideration by the statewide elected officials on the Cabinet.
One could think that, but they'd be wrong.
Earlier this week, FloridaPolitics.com offered a rundown of the race to be the next Insurance Commissioner, looking at applications – and the broad range of qualifications – for the new OIR Chief.
This is a sequel of sorts; a list of applicants for the Executive Director position within the DOR. A majority of those submitting resumes have a nearly 1 percent chance (to be generous) of actually becoming the next chief at DOR.
The DOR position opened because Director Marshall Stranburg, a veteran of the Department since joining it in 1991, is leaving to become Deputy Executive Director of the Multistate Tax Commission in Washington D. C.
With his extensive experience in the Florida Department of Revenue, Stranburg was able to navigate the agency after the departure of Lisa Vickers, currently serving as an adviser to the Senate President. Vickers was and is a well-respected talent.
Given the caliber of leadership under both Stranburg and Vickers, it will be interesting to the process of adequately filling their considerably large shoes.
An initial scan of the 110-person applicant pool seems to offer few standouts – just as in the case of OIR candidates – which call into doubt the ability of the People First application system to communicate what the position actually entails.
It is no ordinary job, and it requires extraordinary skills – not quite the same as throwing up a help wanted sign and taking walk-ins.
While the list has many ambitious, hardworking folks, most — but not all — appear to be simply out of their wheelhouse.
Amber Bryant — Bryant has been a state employee since 2012. She is currently a Revenue Specialist II at DOR, and this would appear to be a big jump for her career.
Velana Davis — Davis lists her minimum acceptable salary at $10. She is currently a nursing student at Tallahassee Community College presently working at Zaxby's.
Sharee Kelly — Kelly is currently a student at Tallahassee Community College who works at Florida State Hospital. While she may have good bedside manner for delinquent taxpayers, it might be a significant shift from a career perspective.
Adrian Anyamêlé — Anyamele is currently Client Services Director at AIA Consulting. A group that appears to deal in large part with the FL Dept. of Agriculture. She has an impressive background in the nonprofit world and is working toward her (his?) Ph.D. She has also applied for the position of Insurance Commissioner.
Ivory Avant – Avant is an attorney currently working as the Lead Appeals Referee at DEO. She does not appear to have leadership experience or experience in accounting.
Richard Swarttz – Swarttz is a CPA with an undergraduate degree in accounting and a master's degree in management. He was the longtime chief financial officer at the Republican Party of Florida, serving from 2003-2016. Swarttz is well-liked and managed RPOF's finances through some interesting times, no easy task.
Sharonda Robinson – Currently a Grant Manager in the Attorney General's office, Robinson previously worked at DOR as a tax specialist. Under the job related "license, registration or certification" section of the application, Robinson lists her driver's license. If appointed, it looks like Robinson plans on taking DOR on the road.
Steven Petty – With a Masters and Ph.D. in Economics, Petty has an impressive educational background. Most recently, he served as Chief Economist at Florida TaxWatch. His resume represents a range of knowledge gained through various positions, from pension investment funds to strategic planning and time spent in academia.
Matthew Pridgen – Pridgen is an abuse counselor at the Dept. of Children and Families. He lists the ability to operate heavy machinery among his Knowledge/Skills/Abilities. His background appears to be entirely focused on children. We commend him for his work and wish him well in his future endeavors, which we do not believe will be at DOR. He is also unlikely to meet the qualifications for the position of Insurance Commissioner, a position for which he also applied.
John Blomstrand – Blomstrand is currently a self-employed consultant whose expertise is assisting private clients as well as state governments with regulatory affairs matters, viability & economic development assessment and formal margin studies among other things. He reports a working knowledge of the legislative process, rulemaking and the budget process. His application states that he would like to leave his current state of Illinois due to the unfriendly business climate. With an attitude like that, he may find an ally in Governor Scott.
Everett Condry – Condry's last position listed on his application was an Audit & Evaluation Analyst at DEO, a position he left in 2013 to "Return to private practice." However, there is no employment listed after that position on the application. His attached resume does state that he has run Condry & Associates from 1993 — Present, a timeline that would overlap with many of his public sector positions. A complex application to say the least.
Nikki Allison – Currently a Program Specialist at Dept. of Education, Allison is responsible for allocating $300 million in Bright Futures Scholarships to institutions throughout the state. She has previously worked at OIR and reports having a working knowledge of Statutes and Administrative Codes.
Patrice Miller – Miller is currently a Government Operations Consultant at Dept. of Health and possesses a degree in Health Management. Her application boasts a breadth of knowledge relating to KidCare and managed care. It appears she may want to consider resubmitting her request for the open Surgeon General position.
Richard Adeline — Adeline is a self-employed CPA, who at first glance seems to have some impressive private sector financial experience. A closer look at his resume shows a 25-year gap in employment. Perhaps an oversight on the applicant's part?
Winston Charles – Charles has a BA in Business Accounting and is currently working toward an MBA. He presently serves as the Finance & Accounting Director of the St. Johns Health Department.
Claudio Bertuccelli – Bertuccelli has been a Senior Executive Manager with an Italian Bank for over 25 years. Currently residing in Michigan, he received a degree in Economics in Italy. His application is lacking in substance.
Pamela Kiser-Burch – Kiser-Burch is currently Director of Human Resources for Tri-Eagle Sales. She also applied for OIR Commissioner. As we said before, her beer background may make her an employee favorite!
James Marsh – Marsh oversees felony prosecutions for the Regional Legal Service of the Southeast of the United States Navy. He is preparing to retire from a nearly 20-year career in the military which appears to have been very distinguished. From leading a crew of a $2 billion warship to defending Navy personnel in a courtroom, there is no doubt Marsh would bring a unique perspective to the position.
Kelly Fleck – Fleck is an attorney who has been off practicing insurance law in various fashions since 2001. Her application reads more as if she meant to apply to OIR Commissioner and not DOR.
Terrell Brannon — Brannon is a general contractor by trade whose last position was a Building Official at Dept. of Education. He reports that he lost that job in 2011 due to "New Governor. Budget cutbacks."
Mary Therese Sheehy – Sheehy recently resigned as the Executive Director of the Florida Fire Chiefs Association. She has worked mainly with various state associations. Oddly, Sheehy uploaded minutes from a Florida Concrete & Masonry Association meeting in 2015 where the board discussed hiring Sheehy to be their new Executive Director but ultimately went in another direction. Additionally, she included several letters of recommendation with this application made out to the president of the FL Concrete & Masonry Association, which emphasize her love of working in the nonprofit world. Sheehy also applied for the position of Insurance Commissioner.
Bobby Jernigan — Jernigan is currently the Budget Director for the Florida Commission on Human Relations. Previously he served as the assistant director of Finance & Administration at the Florida Commission for the Transportation Disadvantaged. His application states that he is "Presently at FCHR. Interested in this advertisement."
Bakari Brownlee – Brownlee is the president of Business Development at Avalar Realty Group. Among his Knowledge/ Skills/ Abilities lists an expertise in real estate and the mortgage process. The reason for seeking this appointment is "Looking to pursue my educational area of expertise." Perhaps this application was meant for another position.
Ingrid Datena — Datena most recently was chief financial officer for a tax preparation company. She is a licensed IRS tax preparer and insurance agent.
James DeCuzzi – DeCuzzi is an attorney currently based in Fort Myers. From 1997-2002, he served as President & Commissioner of the New York City Tax Commission to which he was appointed by then-Mayor Rudy Giuliani. His resume shows the ability to lead teams and manage both public/ private multimillion dollar budgets. DeCuzzi appears to be one of the few applicants for this position that would bring a balanced knowledge of both public and private sector experience to the position.
Jason Smith – Currently a merchandiser for Frito-Lay, working 15-20 hours per week, Smith may not quite fit the mold.
Jenni Middlebrook Case – A resident of North Carolina, Case is the finance manager for the Salvation Army, responsible for a budget of over $18 million. Case appears to be a Florida native who may be looking to move back home. Her application is short on details and references an attached resume that alas, is not attached.
Leshane Bridges — Bridges has a degree in finance and is currently operations manager of a software company in California. She is looking to relocate to Tallahassee where her fiancée lives. FloridaPolitics.com loves a good love story as much as anyone; sadly, we do not anticipate Bridges moving to the 850 for this position.
Michael Snodgrass – Snodgrass has had an impressive 33+ year career in the Air Force. He is currently vice president of International Business Development for a defense contractor. His cover letter states the "This position offers the opportunity to apply my skills and training to assist the great State of Florida …The parallels between my military career and the position of Executive Director position are clear." Snodgrass is would bring a different perspective to the position, and it will be interesting to see whether or not the members of the Cabinet draw those same parallels.
Michael Sloan – Sloan currently works as a lead coordinator for a company that produces automobile bearings, his resume states that he is looking to advance his career to the point of program manager, department manager or director of operations. We wish him well in those endeavors.
Roland Tunez — Tunez has worked in the telecommunications industry for over 30 years. Currently, he is an assistant vice president for AT&T based in Dallas. His application states that he is "Responsible for the optimization of a $9B annual purchase volume" and leads a team of over 50 employees. His private sector experience (not to mention the fact that he would be choosing FL over TX) may be appealing to Scott.
Susan Davenport – Davenport's Knowledge/Skills/Abilities include project management, construction management and realty. Her last employer was DEO, a position she left in 2015 because "Medical probation was not completed." In 2013, she left the Department of Agriculture and listed the reason for leaving as "probation not completed." Health records from the VA are attached at the end of the application where they determine the presence of heel pain, bunions and a strained ankle. It is unclear if the medical probationary period is officially over.
Terry Sanderson — Most recently served as a Senior Consultant for a company that worked with the state of Pennsylvania to modernize their unemployment benefits system. Sanderson has also been involved in efforts to upgrade the Florida retirement system. He also was the Project Lead for Walt Disney World's Central Reservation System. If the Cabinet is looking to improve the Department of Revenue, Sanderson may be just the ticket.
Eduardo Safille – Safille is an attorney specializing in HR law who currently is the human resources director for the Broward County Department of Health. He is fluent in 5 languages and pursuing an MBA. His resume is impressive, and he would be an excellent candidate to lead HR for a major agency.
Dan Anghel — A graduate of Transylvania University (yes, that Transylvania) Anghel recently resigned from a "Big Data" firm in New Jersey. That position appears to have lasted just shy of one year, and he does not provide information on previous employment history.
Drina Gilyard – Currently a Program Operations Administrator with the Department of Health, Gilyard appears to possess managerial skills but does not seem to have experience dealing with Florida's tax laws or being responsible for a large budget.
Tybriana Blakely Tucker – Tucker lists her minimum acceptable salary at $12. She reports that she is currently pursuing a nursing degree at "Tybriana Blakely" School. With a school like that, we're willing to bet she gets pretty good grades.
Richard Perritti – Currently the Budget Director at Department of Management Services, Perritti lists an understanding of the legislative and budgeting processes among his Knowledge/Skills/Abilities. He has previously served as a Budget Liaison to Department of Children & Families and a Legislative Analyst with the Florida House. Perritti appears to be one of the candidates with the best understanding of Florida's legislative process.
Joann Raphael – Raphael is currently the Dean of a Strayer University campus and has both a Masters and Ph.D. in Economics. Her entire employment history represents a career spent in academia.
Spencer Henderson — According to his application Henderson is "look(ing) to further his career with the State of Florida." He currently works at DEO assisting clients navigate the Employ Florida Marketplace. We appreciate his commitment to serving the state and wish him well in his pursuits.
Candice Monroe – Monroe is a Senior Clerk at DOH whose skillset seems tailored to her current role.
Joni Synatschk – Currently serving as Interim Lab Administrator for the City of Tallahassee's Water Quality Division and stressing her passion for the area of Public Health, we think she read the vacancy as ED of DOH instead of DOR.
Elizabeth Dilts – Dilts is an attorney who specializes in family law. She was previously a Deputy Sheriff with the Orange County Sheriff's Office. It is unlikely that she receives an interview.
Leon Blackstone – Blackstone's last position was managing a store called Cell Phone Medic. He appears to have more retail type experience as opposed to regulatory.
Richard Brooks – Short of learning that Richard Brooks is not a U. S. citizen, his application is entirely blank. Thanks for playing, Dick.
James Billingsly – Billingsly claims to "Meet all physical requirements." He has a broad range of experience ranging from farming to working for the FL Highway Patrol, owning a lawn care company and most recently serving as a loan officer.
Hans Mardy — Mardy is an Adjunct Professor at Brown Mackie College. His resume provides little detail as to why he would be a good candidate for this position.
Brittany Varn – Varn has a background in civil engineering.
Camron Browning — Browning's resume tout's over ten years of healthcare experience and an extensive knowledge of health policy. Two areas that unfortunately do not quite parallel the DOR job description.
Celena Cutts – Cutts is the assistant director of Security at Seminole State College. Her application leaves no doubt that she has an intense passion for criminal justice, and her skillset is likely better best suited to the career path she has chosen.
Kacia Lyons – Currently a customer service specialist at Xerox, Lyons does not list an accounting, finance or management background.
William Fernandez – Fernandez's previous employment was as a Photogrammetry Supervisor with the Florida Department of Transportation. He does not list any employment history before his time at FDOT and has a keen interest in geography.
Vivian Pickett – Pickett is a paralegal who "seeks a position in a professional legal environment with room for advancement." The Department of Revenue might not be quite the situation she is looking for.
Mervat Bebawy – Bebawy is currently a Rehab Technician at the Division of Blind Services. Her employment history shows a theme of wanting to help others through her work with various social services programs.
Trystal McFayden – Government Operations Consultant at the Department of Revenue. She has worked with the Department since 2013 and been promoted several times … just not yet to Executive Director.
Edward Reed — Formerly the Director of "National Management Resources," Reed is also a former juvenile offender facility director. Points for the effort.
Gabriel Lowry — A 2008 FAMU grad and current Tallahassee resident, Lowry's background is as a sales clerk, assistant property manager for a Tallahassee-based apartment complex, and customer service representative for prepaid dorm contracts.
Latasha Tanner –Formerly a high school science teacher, she most recently served as an administrative assistant in a physician's office until August of last year.
Melody Kikkert — Hailing from Indiana, Kikkert that she can start the position at DOR "whenever" and will accept a salary of $80,000. She currently serves as the St. John Township Assessor, managing 16 employees who assess real and personal property.
Stephen Ferguson — Sarasota resident and UNC & UT — Austin grad with degrees in accounting and taxation, Ferguson has experience as the chief financial officer, Finance Director, and Director of Trading Operations for several private companies.
Johnkeria Kinglocke — Current intern at the Tallahassee public defender's office, it appears this individual's career is just beginning.
Dana Ansbach — Recently a private tutor and Dollar Tree cashier, Ansbach seems to be in the same boat as the last applicant.
Johnette Brown — Currently a math teacher at Raa Middle School in Tallahassee, it appears that while the math skills are finely tuned, other experience as a dispatcher and word processor may make this applicant unlikely to get a second look.
Robert Turner — Retired Hillsborough County Property Appraiser, Turner has experience managing over 150 people and currently operates his own company, which performs consulting, property assessment evaluation and expert witness services.
Nija Durden — Currently the Billing & Reimbursement Supervisor at Bond Community Health Center, and formerly the registrar for Tallahassee's Capital Regional Medical Center, Durden's health care skill set is unlikely to translate to DOR.
Stephen Iacullo – Although Aucullo reports to be the president of the Health Career Institute and former regional director of Everglades University, he lists no dates of employment or details on his duties and responsibilities. Application misfire?
William Mewborne — A business degree from UNC and MBA from UVA, Mewborne has served as a chief financial officer of a Tallahassee furniture store, small business consultant, and recently completed a project for a local church in February.
Jonathan Allen — A Keiser University Criminal Justice major, he lists a Florida Public Safety Institute DUI Checkpoint licensure as well as his driver's licenses in the certification category. A former special agent for the Lottery and current forensic case manager for the Apalachee Center, Allen's focus would likely be on false and fraudulent tax returns.
Thomas O'Bryant — A "solutions — driven professional with exceptional experience in achievement of organizational goals" and former Davis Productivity Award winner, he currently serves as the Account Administrator for CRG, Inc., based in St. Pete, "manag[ing] statewide operations for [the] Paralegal Association of Florida, Florida Refrigeration and Air Conditioning Contractors Association, and [the] Florida Irrigation Society."
Michael McCaffrey — A longtime DOC and DJJ employee, McCaffrey's describes his current job tasks as being responsible for "the operational and budgetary oversight of [DOC's] training programs … develop[ing] the annual operating budget … [and overseeing' all purchasing, leasing agreements and property/building management …"
Margaret Hayden — Columbia, AL and current HR Block Tax Pro, Hayden can likely say that not just has she stayed at a Holiday Inn, but she has managed a Hampton Inn.
Stephanie Peters — TCC graduate (who also has a driver's license, by the way) and current Revenue Specialist in a customer — service oriented position at DOR, Peter's decade of loyalty to that Department is laudable.
Norman Farrington — We are ever-impressed by the reach of People First. For OIR, applications came from Alaska and Mexico. Farrington, a current Maine resident and University of Phoenix (OK, it's online, but still) graduate, has experience as an auditor for the State of Maine. Before that job, he worked in electrical engineering, installing "electrical and electrical equipment on board yachts." Ahoy!
Hailey Hopkins — A relatively new employee for the Department of Highway Safety and Motor Vehicles, Hopkins also has experience in the food service industry.
Lucretia Floyd — A customer representative from Residential Elevators, a Tallahassee — based business, this Crawfordville resident is a notary public who has experience in customer service support and database entry.
La'Tonya Webb — FAMU Criminal Justice major, Certified Correctional Probation Officer, and Child Protection case manager, Webb is currently employed as an investigator for the Office of the Inspector General. An impressive criminal justice background…
Mary Simpson — A Chipley, Florida resident who works in Dothan, AL as a human resource director, she did appear to take classes in accounting from Delta State University.
Jeffrey Wade — This Senior Tax Director for Gap, based in Albuquerque, New Mexico, is a graduate of the University of North Texas and handles Property & Fixed Asset Tax, Business Tax & Licenses, and Global Business Incentives in his current role.
Leonard Jackson — Jackson is interested in a job in Central Florida, and currently appears to be a sole law practitioner advocating on behalf of nonprofits. No apparent accounting or tax experience.
Cecelia Lynn — This master's degree recipient from the University of Phoenix most recently served as an ombudsman for the Area Agency on Aging in Arkansas.
Robert Adams — Currently the chief financial officer of a nonprofit in Lebanon, Tennessee, he attaches a cover letter expressing an interest in a "Chief financial officer position. " He appears to have significant financial management expertise…perhaps DOR can keep his resume on hand for another purpose.
Emma Bryan — Currently pursuing her Associates in Arts degree and working as a beauty consultant, Bryan can be commended for her ambition.
Jaquetta Johnson — A practicing attorney for Children's Legal Services in Tallahassee, Johnson has "Secret Security Clearance" and experience in the courtroom. No note of a financial background.
Scott Shippy — While overseeing one of the Centers for Medicare and Medicaid Services offices is probably a big job; it is hard to see how the cumulative experience of this applicant would translate to DOR's top job.
Leonta Willis — A regulatory specialist for DBPR and former membership coordinator for the Florida Justice Association and product specialist for the Florida Restaurant and Lodging Association, Willis does not describe a background in financial matters.
Krista Woodard — A business administration major currently pursuing her MBA, this DBPR analyst and certified notary oversees Athlete Agents … which is presumably more interesting than tax policy.
Byron Williams — Experience as a retail manager for AT&T and TMobile likely takes this guy out of the running, but in fairness, he is continuing to pursue his education and a degree in Public Administration from FSU. Best of luck to you, Byron.
Kyle Wierzba — Finance major from Nova and licensed Nursing Home Administrator, Wierzba's experience is in health care administration. However, his tasks expand beyond health care to "review[ing] monthly financials, analyz[ing] revenue, and monitor[ing] expense and operating margin to ensure adequate care and profitability for the organization."
Jennye Wilkinson — Current Senior Educational Program Director for the Florida Department of Education and former Grants Specialist with the Attorney General, Wilkinson's degree in social work likely shows that she is better suited to the field than crunching numbers.
J. Clifton Cox — Stetson undergrad, Vanderbilt law school, and UF for a Masters in Taxation are just an appetizer for this hefty resume. Cox is Florida Bar Board Certified in Taxation, this litigator and current Attorney General Employee, who regularly represents the Department of Revenue in "particularly complex, high profile, and high dollar value civil and administrative litigation" includes a strong cover letter, outlining priorities and goals for the Department and the Executive Director position, and a resume as dense as the Ides of March. Cox also includes letters of recommendations for other legal positions and student evaluations from when he taught Masters of Public Administration. Cox's is one to put near the top of the pile.
John Clark — Another Revenue Specialist at DOR who focuses mostly on that department's child support enforcement mission. He has also interned with Rep. Rehwinkel-Vasilinda, and before moving toward a career in state government was a Tallahassee-based electrician.
German Taveras — This Osceola resident is currently pursuing a degree in Education Leadership from UCF and also works at DEO as an employment security representative. Before that, Taveras was a tax preparer at H&R Block and income tax professional at Amscot.
Kevin Chambers — One of at least a handful of Revenue Specialists at the DOR who have applied for the top job. Wondering if they all made a pact or something?
Robert McKee — With a bachelor's in Accounting and master's degrees in Accounting and Economics, Tallahassee-based McKee serves as the Chief Economist for the Florida Department of Revenue. In that role, he acted as a liaison to the Revenue Estimating Conference and the Director of Tax Research, among other duties. From a read of his application, McKee has been moving up through the ranks at the DOR since 1995. During the last two decades, he also did a few shorter stints at the Staff Director for Senate Finance & Tax (~two years) and as Fiscal Policy Director for the Florida Association of Counties (~seven years). This background would equip him well for dealing with the Legislature in the role as Director, and his professional references—from Jim Zingale to Lisa Vickers and David Coburn to Cynthia Kelly—will undoubtedly boost his chances.
Constance Hill — This Public Administration and Economics graduate who currently works at the Department of Corrections is married to a veteran of the Navy. Perhaps she and the Governor will have something to chat about?
Leslie Dakers – Licenced as a Life and Variable Annuities Agent and a mortgage broker, her most recent experience have been as a Microsoft technical support ambassador, but not to be outdone, she too is a former Revenue Specialist at the Department of Revenue.
Tiffany Thompson — Most recently a Financial Compliance Lead at the Florida Department of Agriculture & Consumer Services, Thompson cites her reason for leaving as "MBA is coming and personal experience has prepared me to branch out. " Skilled at "methodically think[ing] about presented financial data and its fiscal impact," Thompson appears to be currently pursuing her MBA at FAMU.
Jamela Reeves — Currently employed as a Program Specialist at DEO, and Reeves recently completed her MBA with Keiser. Also street legal, driver's license in hand.
Rosezetta Bobo — A doctorate in Educational Leadership and a Florida Supreme Court Certified Mediator; Bobo also has a damn cool name. We vote for her simply so we can say her name over and over again.
Megan Lukens — Wisconsin Certified Assessor and Property Appraiser Lukens currently provides guidance and technical assistance in her role as Property Assessment Supervisor to the Wisconsin Department of Revenue, but don't order a Dolphins jersey just yet for this probable Packers fan.
Forronte Battles — Licensed insurance agent and Records Unit Supervisor for the Department of Agriculture & Consumer Services, Battles may use his current pursuit of a Theology Degree as a way to intercede on behalf of Florida taxpayers.
James Evers — No apparent relation to Sen. Greg Evers, this former DOR Director of General Tax Administration held many positions before that with the Department as well. He left the DOR due to Florida's DROP program and is currently an OPS consultant for DEO.
James Overton — Jacksonville resident and Washington & Lee grad Overton boasts numerous training and coursework through the International Association of Assessing Officers, as well as credentials as a former City Councilmember for Jacksonville before his election as Duval County Property Appraiser, a position he held until last year.
Alex Bosque — A veteran of the Attorney General's Office, DBPR and the Lottery, this bilingual Public Administration Major has a bright future, although perhaps just not in finance or taxation.
Leon Biegalski — Nova Law Grad and current Deputy Secretary of DBPR, Biegalski has significant managerial and state governmental experience.
Lisa Lindsey — Proficient in procurement and information technology matters, this Certified Project Management Professional recently concluded a short — term consulting opportunity with Xerox.
Tiffany Washington — Current Classification Officer and former correctional officer at the Central Florida Reception Center, Washington's experience with Florida Department of Corrections Inmates, may give her a leg up when it comes to DOR areas of jurisdiction like child support enforcement.
Richard Dunmire — Florida and Georgia licensed CPA, this Senior Manager at Crowe Horwath, former small-business owner and Director for Office Max and Ernst & Young; Dunmire brings significant private sector accounting experience to the table.
Timothy Surface — FSU Law grad now using his legal skills at the Department of Revenue, his recent law graduation date of 2013 shows ambition, but may make his application premature.
Sharona Rogers — Liberty University Finance grad, Rogers works for a security agency. While a job title is not listed, she reports assisting with "rewriting 15-year-old Employee Manual, spearheading a 'succession planning initiative' and creating a "new compensation structure that improved employee morale and boosted performance." The staff at DOR may nominate her if she can help get raises for state employees across the finish line.