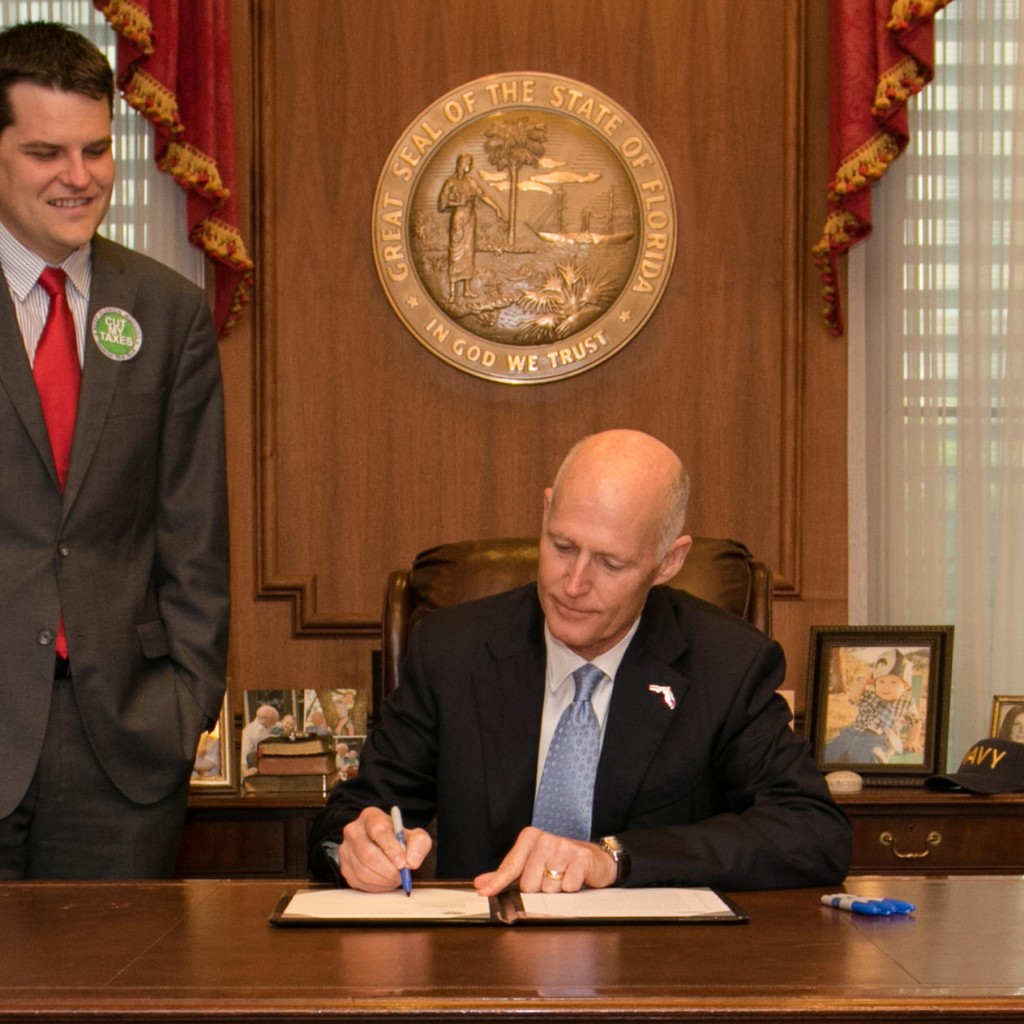 Gov. Rick Scott continued a flurry of post-Legislative Session activity Wednesday morning, signing nine bills passed during the 2016 lawmaking period into state law.
The highest-profile bills meeting the governor's approval include a requirement that Florida law enforcement test all rape kits within 120 days of their submission, the creation of a needle exchange pilot program in Miami, and a provision allowing judges more discretion when it comes to deciding the custody of adopted children.
The full list of laws enacted on Wednesday, as described by the Executive Office of the Governor, is below.
The majority of the new legislation in state statute is set to take effect either immediately upon Scott's signature, or on July 1.
All nine bills signed by Scott originated in the Florida Senate.
SB 238         Medical Assistant Certification – This bill repeals a voluntary certification for medical assistants.
SB 242         An Infectious Disease Elimination Pilot Program – This bill establishes a pilot program at the University of Miami to prevent the spread of HIV/AIDS and other blood borne diseases.
SB 340         Vision Care Plans – This bill relates to health insurance requirements for ophthalmologists and optometrists.
SB 450         Physical Therapy – This bill relates to the licensure of physical therapists.
SB 590         Adoption – This bill allows judges to make adoption decisions based on the best interest of the child and makes other changes to adoption procedures.
SB 636         Rape Kits – This bill requires rape kits to be tested within a specified time frame.
SB 860         Foster Families – This bill designates the second week of February as "Foster Family Appreciation Week."
SB 1174       Residential Facilities – This bill clarifies distance requirements for community residential homes.
SB 7020       A Review Under the Open Government Sunset Review – This bill reenacts an existing public records exemption relating to the Florida Health Choices Program.