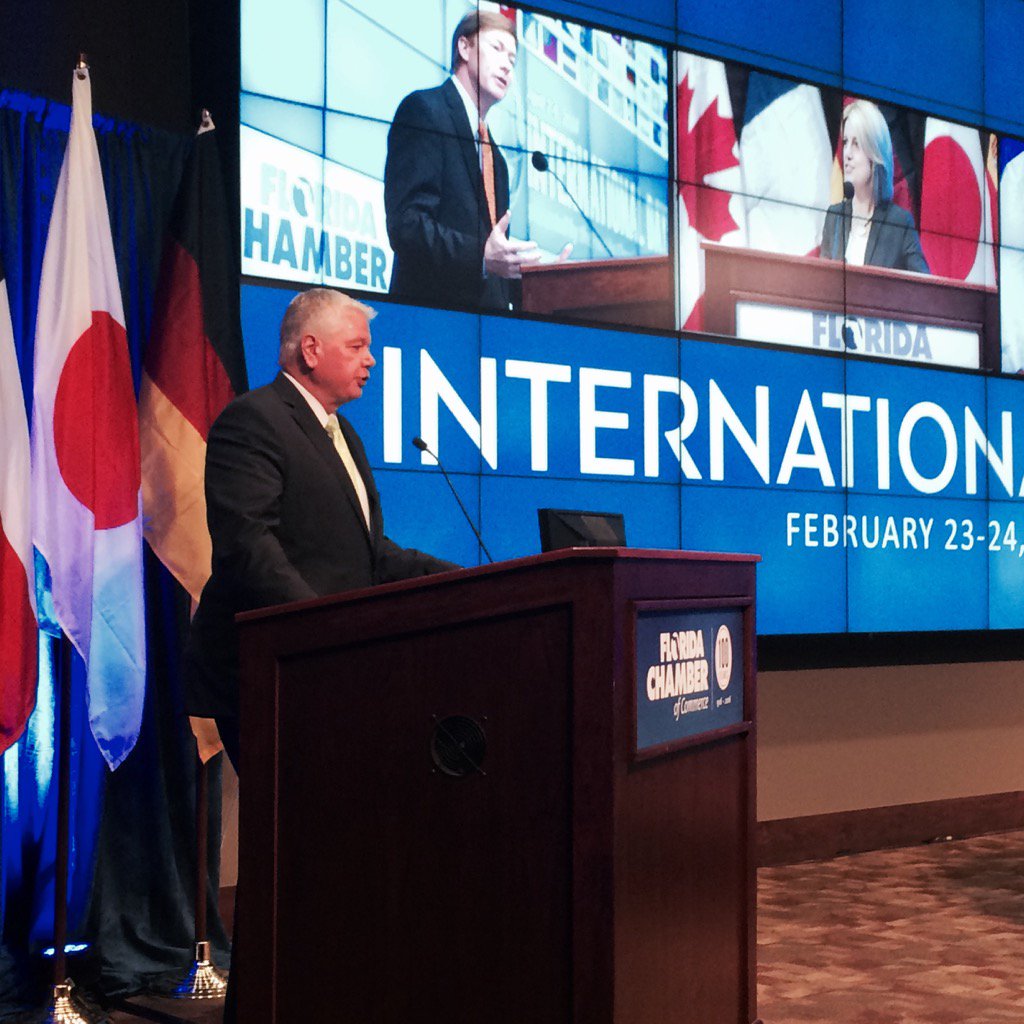 The head of the state's public-private economic development organization is stepping down.
On Monday, Gov. Rick Scott announced that Enterprise Florida CEO Bill Johnson is leaving the organization.
"Bill has traveled the globe to let businesses know that Florida is the top destination in the world for jobs," Scott said in a prepared statement Monday. "He played a key role in our mission to make Florida first for families and he has vigorously fought to bring new opportunities to the Sunshine State so we can grow our economy for future generations."
Johnson was appointed head of Enterprise Florida in March 2015. Prior to taking the helm at Enterprise Florida, Johnson spent 35 years with Miami-Dade County government. Over the years, he was the director of the Port of Miami. He also spent a stint as the assistant county manager, where he oversaw the Miami International Airport.
"It has been an honor to serve in this role and work alongside Gov. Scott to bring more jobs to Florida," said Johnson in a prepared statement. "Our economy is growing with more and more businesses selecting Florida over our competitors."
Johnson said he's pleased that the state "achieved a critical milestone in creating" more than 1 million jobs during the governor's tenure.
Enterprise Florida has been under a microscope in recent years. A push by Scott to lock down $250 million to create the Enterprise Florida trust fund failed during the legislative session. Opponents called the effort corporate welfare, pushing Johnson to sound off about the criticisms.
Scott applauded Johnson for his service over the past year, saying he has focused on bringing more jobs to the Sunshine State.
"Bill has been laser-focused on helping us beat Texas to become the No. 1 state for job creation in the nation and we are deeply grateful for his service to our state," Scott said.
A date for Johnson's departure was not released Monday. Instead, the governor's office said Johnson's departure was being finalized to fulfill existing Enterprise Florida commitments.