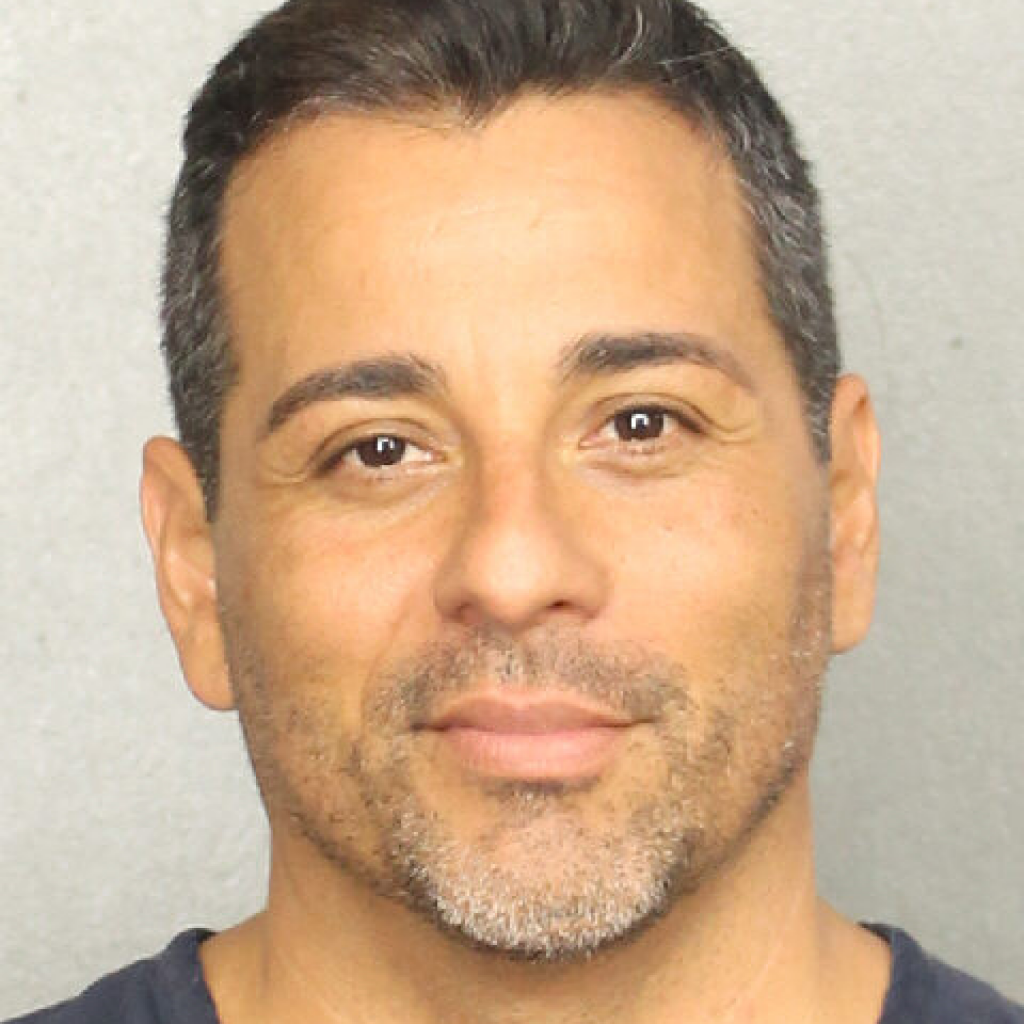 Broward County Sheriffs arrested a prominent Florida political blogger on a charge of attempted murder.
Javier Manjarres, known in political circles as the publisher of The Shark Tank blog, was detained by the Broward County Sheriff's Office on Saturday. According to an arrest form provided to FloridaPolitics.com by the Broward County Sheriff's Office, the 43-year-old was charged with one count of attempted murder and two counts of burglary conveyance with battery.
According to police, Manjarres was arrested for leaving his sister's boyfriend, Jason Holowinski, with a broken nose and bullet holes in his pickup truck.
As noted in the police report the incident began when Manjarres' sister and Holowinski, had an argument earlier in the evening. Holowinski went to pick up Manjarres' sister at a Boca Raton shopping plaza, opening the passenger door for her.
Manjarres then appeared, stepping into Holowinski's truck and reportedly hit him in the face with his fist "four to five times." Holowinski told police he saw Manjarres reach for something in his waistband, so he put his truck in reverse to get away.
While backing up, he struck Manjarres' car.
As he was trying to accelerate, Holowinski reported to police hearing three gunshots. Holowinski then drove to his brother's house in North Lauderdale. He went to University Hospital in Tamarac by ambulance.
Police arrested Manjarres after going to his Pompano Beach home and discovering the damaged car.
This is not his first run-in with the law. According to a Jan. 19, 2012 report in the Miami New Times, Manjarres was arrested in June 1995 for burglary with assault. Manjarres allegedly drove to the home of a man who was at the time dating Manjarres ex-girlfriend.
The Miami New Times reported that, according to a Palm Beach County police report, Manjarres broke down the man's front door and punched him. The man suffered bruises and a busted lip. The newspaper said Manjarres pleaded guilty and served two years of probation.
Manjarres' earned a notorious reputation in conservative circles for launching relentless attacks on candidates who failed to toe the Tea Party line, earning him the Conservative Political Action Conference 2011 blogger of the year award. Manjarres was also well-known throughout the industry for insistence on pay-for-play advertising in exchange for favorable coverage.
Manjarres is listed as one of Tampa Bay Times political editor Adam Smith's "political insiders" and is regularly cited by POLITICO Florida.
One infamous episode included Manjarres capturing a handheld video of Democratic U.S. Rep. Debbie Wasserman Schultz accusing then-President George W. Bush of facilitating Hamas's rise to power in the Gaza Strip. He also filmed Nezar Hamze from the Council on American-Islamic Relations arguing with former Congressman Allen West, demanding the Tea Party darling point out where the Koran orders calls for death to Americans.
Among those Manjarres regularly fought include leaders in the Broward County GOP, calling for the removal of Broward executive committee members, who banned him from videotaping the county party's monthly meetings.
Proving that he was readily willing to attack his own, Manjarres later blasted U.S. Sen. Marco Rubio in 2013 for his "Border Security, Economic Opportunity, and Immigration Modernization Act" which was making way in the Senate at the time. Manjarres decried the bill as an extra burden on an "already debt-ridden" country. Rubio was elected just two years earlier as part of the Tea Party wave.
"According to the newly filed bill, immigrants who are allowed to enter the United States on a work visa will be 'granted' a taxpayer funded cellular phone," Manjarres wrote. "Move over 'Obama phone,' we present the new 'Hola, Como Estas?!' MarcoPhone."
The outrageous accusation was immediately discredited by Rubio and his supporters, who clarified the phones were part of a program to supply phones to ranchers and locals residing along the border.
A prodigious user of social media, Manjarres' Twitter account features a photo of him sitting next to Republican presidential candidate Ted Cruz and Sean Hannity of Fox News.
Here is Manjarres' Broward County short arrest information: