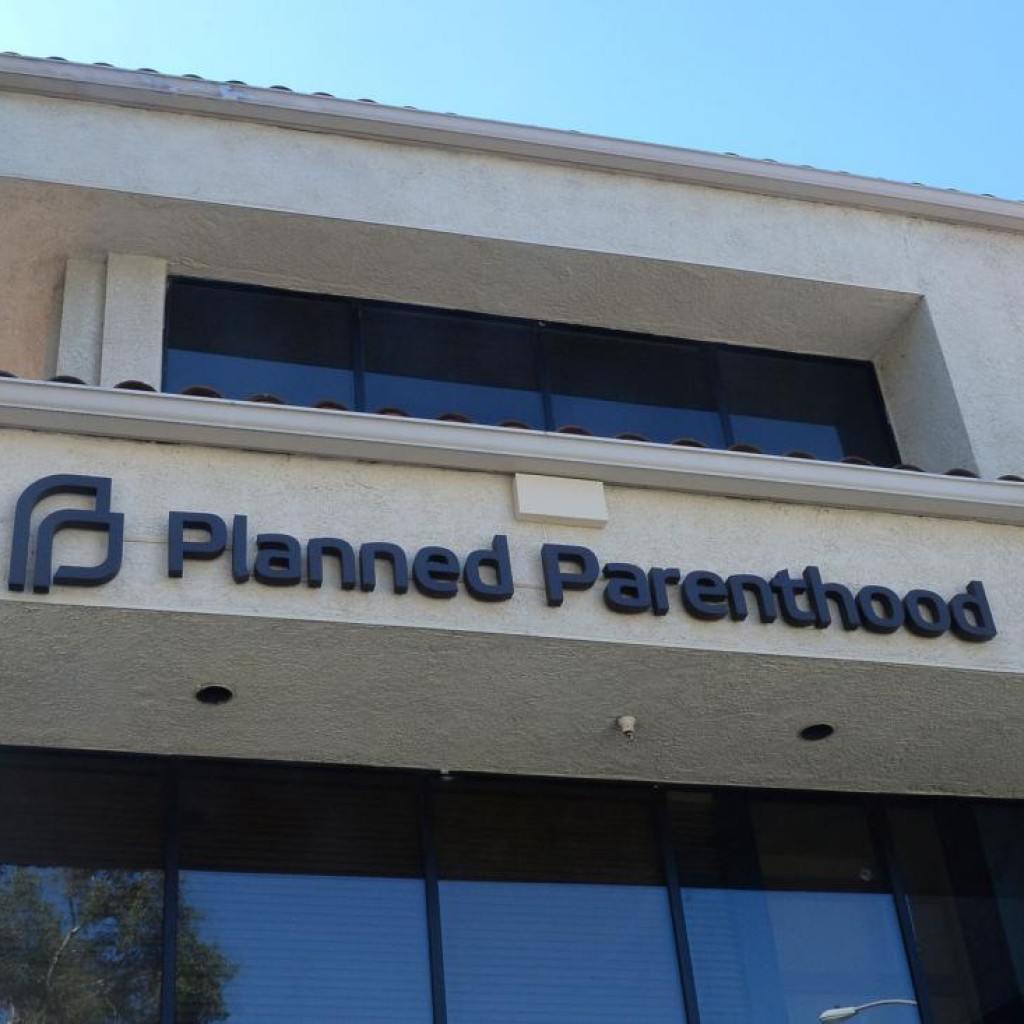 (Updated from Thursday morning).
Gov. Rick Scott signed the omnibus anti-abortion bill HB 1411 Friday, enacting a new law that denies public resources to women's health clinics that provide abortion services.
The measure doesn't eliminate state funding of abortion, a tactic that's been illegal for decades. It does, however, now block money for preventive medical care at the same facilities where privately funded abortions occur.
The bill also requires doctors performing abortions to have admitting privileges at a nearby hospital. The same requirement is now being reviewed by the U.S. Supreme Court in a Texas case involving a law passed in 2013. Critics say that it will force abortion seekers to travel long distances, ultimately making the procedure risky.
"When abortion is not legally accessible, that's when it becomes unsafe and in Texas, we're seeing women induce their own abortion," says Anna Eskamani, Director of Public Policy and Field Operations for Planned Parenthood of Southwest and Central Florida. "Recent research from the University of Texas has shown that anywhere from 100,000 to 240,000 women could be inducing their own abortions right now, and a New York Times article showcases that: The Google search for 'do your own abortion' is increasing."
Eskamani references a research paper published in November by researchers from the Texas Policy Evaluation Project (TxPEP). The study surveyed 779 women ages 18 to 49 across Texas. Of those women, 1.7 percent reported having attempted to end a pregnancy on their own without medical assistance. When asked about their best friends, 4.7 percent of the participants said they were either sure or suspected the friend had tried a self-induced abortion.
The researchers applied those proportions to the almost 6 million women aged 18 to 49 living in Texas to arrive at an estimate that between 100,000 and 240,000 women of reproductive age in the state have attempted to end a pregnancy on their own without medical assistance.
Planned Parenthood says that where Florida's HB 1411 really hurts women is the provision that blocks money for preventive medical care at the same facilities where privately funded abortions occur. The new law prohibits Planned Parenthood from working with public health departments.
Eskamani says that Planned Parenthood currently works with health departments in Orange and Osceola counties to provide about 30 vasectomies annually. In Collier County, it operates a health center with the department of health in Immokalee. "This is a community of great need," she says. "These are our farmworkers who are working in difficult places and situations trying to make ends meet, and we're basically telling these women, you have nowhere to go for care."
Mara Gambineri, Communications Director with the Florida Department of Health, responded to Florida Politics after this story was first published.
"The law becomes effective July 1," Gambineri wrote in an e-mail. "The current contract is in place through the end of this fiscal year (June 30) The department is reviewing our options. Family planning is a core function of public health and there will be no interruption in services."
In a statement issued by Scott's office Wednesday, spokeswoman Jackie Schultz noted that family planning services are still fully funded at doctor's offices, Federally Qualified Health Centers (FQHC), county health centers, and at free clinics throughout Florida.
"FQHC's are fantastic in the work they do, and we're honored to work together to create a healthy state," Eskamani says. "But if you look at the list of FQHC's in Florida, there are about 600 of them. None of them are referred to as care providers. This includes dentists, podiatrists, elementary and middle school nurses – great individuals and organizations that do work for public health, but they're not Planned Parenthood. So basically our politicians are telling Florida's women that 'we're going to defund Planned Parenthood, but you can go to a dentist for your gynecological exam,' and that is not what Florida women deserve."
Republican legislators mentioned during debate of HB 1411 that the bill that it would not prevent women from getting an abortion. "It is not a bill that restricts a woman's right to choose. … It's getting the same level of care that she would have if she walked into any other clinic," said Lakeland Republican Sen. Kelli Stargel.
At Wednesday's Suncoast Tiger Bay meeting in St. Petersburg, Seminole House Republican Larry Ahern repeated that statement, saying that there is nothing in the bill that prohibits a woman's right to choose. "All it says is that a doctor must have privileges at a hospital within a certain distance in order to perform these types of surgical procedures so, in essence, it's protecting her in case something does go wrong. And it does."
St. Petersburg House Democrat Dwight Dudley strongly disagreed, saying the bill wasn't designed to help women, "but to try to restrict a woman's right to choose."
The measure comes on the heels of a 2015 Florida law requiring women to wait 24 hours before undergoing an abortion. The ACLU and the Center for Reproductive Rights filed a notice March 1 with the 1st District Court of Appeal, asking that the Florida Supreme Court review the 1st District's overturning of a temporary injunction the case had earlier earned at the trial level.
A spokesman for the ACLU of Florida would not comment on any hypothetical future litigation, but ACLU Executive Director Howard Simon says of HB 1411 that "anyone who has lived in Florida during the Rick Scott administration cannot be surprised by his signature on this legislation restricting women's access to health care. This is a part of his continuing pattern of ideological incoherence. He claims to be for small government, pro-freedom and opposed to putting government in between people and their doctors – except when it comes to Florida's women."
"We urge elected officials if they're serious about reducing the number of abortions in this state, that they'd work with Planned Parenthood, and focus on education and access to contraception, not go through such extreme means to restrict it," Eskamani says.