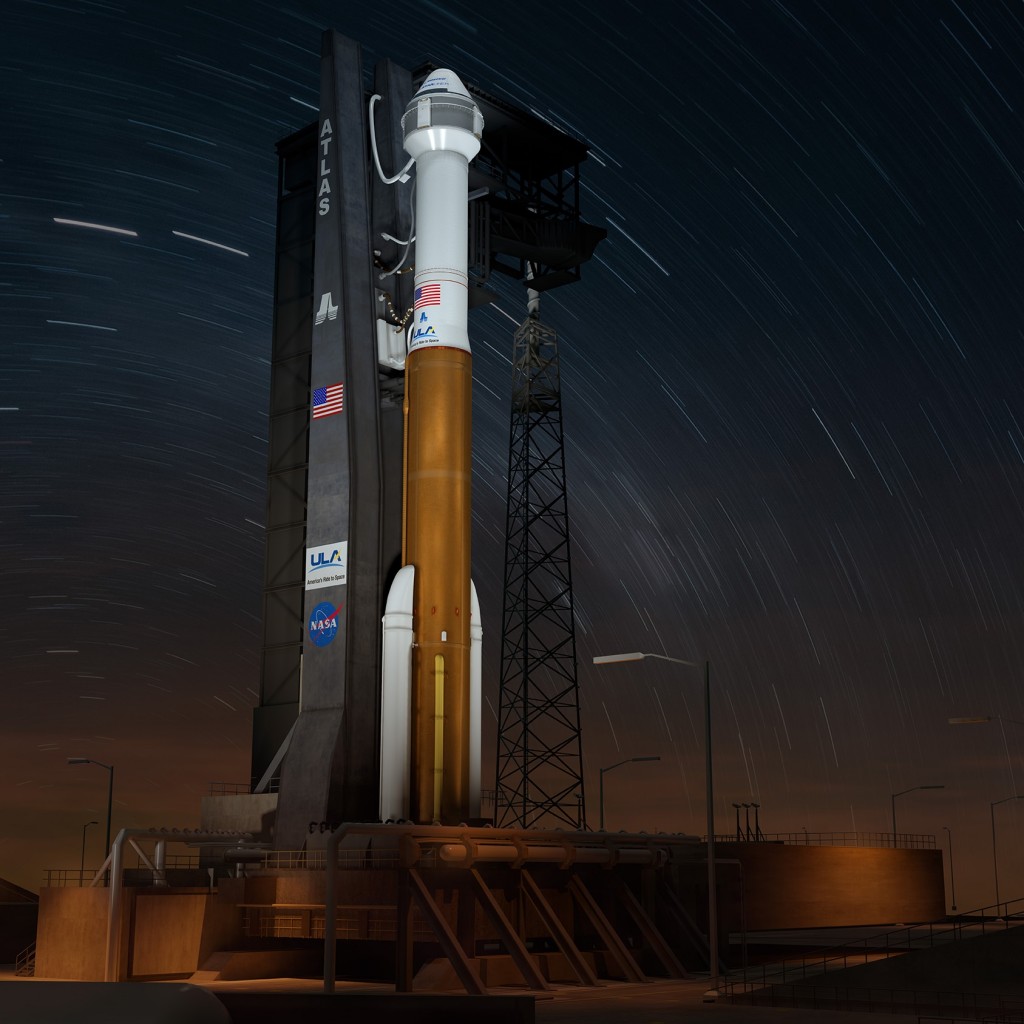 The two companies NASA hired to carry astronauts from the United States to the International Space Station won't be doing so officially until 2018 but are expected to have test flights with humans aboard next year, a top NASA official said Thursday.
NASA Chief Financial Officer David Radzanowski told the NASA Advisory Council that the space agency's long-term budget projections anticipate both Boeing Space Exploration and Space Exploration Technologies beginning their space taxi service to and from the space station, in 2018. But that will require demonstration flights first, and those are expected late in 2017.
Both Boeing  and SpaceX plan to launch astronauts from Cape Canaveral in Florida, where there has not been a crewed launch since the last flight of the Space Shuttle Atlantis in July, 2011. In September 2014 Boeing got a $4.2 billion NASA contract to develop and use its CST-100 Starliner capsule, which can carry up to seven astronauts, and SpaceX got a $2.6 billion NASA contract to develop and use its Dragon V2 capsule.
The timing of the two companies' opportunities to begin ferrying astronauts has been a bit of a moving target since even before NASA selected them because of uncertainties in NASA's long-term budget projections. Initially NASA had hoped for 2017 astronaut launches but that timetable kept drifting, as NASA has continued to rely on Russian rockets and capsules to provide rides to the space  station.
The uncertainty as left Florida and it's Space Coast waiting with uncertainty for the time when humans will once again go to space from Cape Canaveral.
Radzanowski assured the space agency's review council Thursday that the budget funding is solid for a 2018 return to flight for American crewed rockets. It will be up to both companies to complete their demonstrations first. And that will include spacecraft validation demonstrations with astronauts, in 2017, Radzanowski said.
"It includes a whole bunch of other ground tests, and one un-crewed demonstration test (flight) and one crewed demonstration test, in 2017," he explained. "Based on the milestones and their execution right now, both Boeing and SpaceX would have those crewed flights by the end of calendar year 2017."
After that, the NASA budget calls for two commercial crew flights per year between Cape Canaveral and the space station, from 2018 through 2021. Boeing plans to launch its Starliner capsule on an Atlas V rocket from Cape Canaveral Air Force Station. SpaceX plans to launch the Dragon V2 on a Falcon 9 rocket from Kennedy Space Center next door.