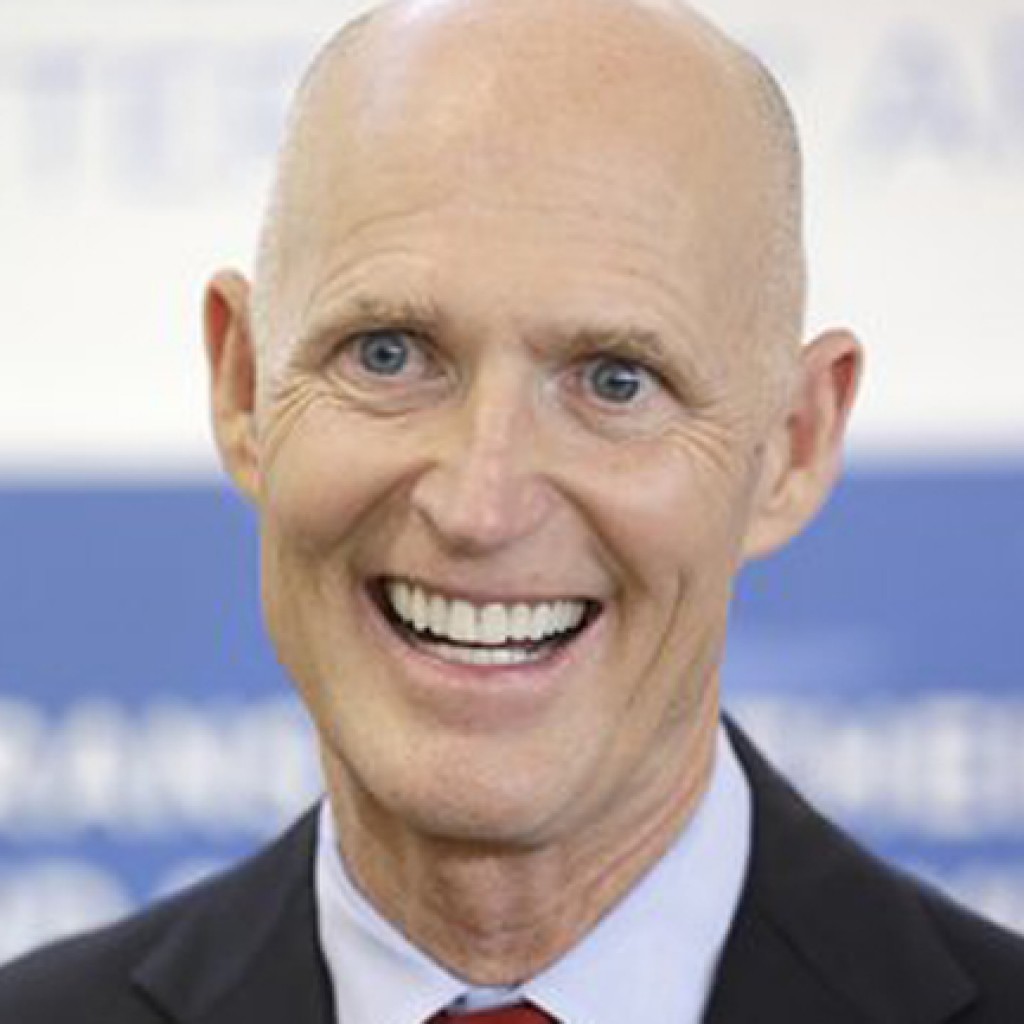 Gov. Rick Scott on Friday signed into law another 14 bills from the 2016 Legislative Session. He had a Saturday deadline to approve or veto the latest bills, all from the Senate.
The latest bills include SB 1044, under which law enforcement will have to charge people with a crime before they can seize their money, cars, homes or other property.
State Sen. Jeff Brandes, a St. Petersburg Republican, sponsored the measure, which was supported from both sides of the political spectrum.
It's designed to prevent abuses of the current law, which doesn't require an arrest before property is seized, but rather law enforcement's belief that it was likely used in a crime.
"Today is a major win for liberty in the Sunshine State," Brandes wrote on his Facebook page Friday.
He credited help from fellow Sens. Aaron Bean and Jeff Clemens, and state Reps. Matt Caldwell and Larry Metz, "as well as the wide range of stakeholders from our law enforcement community to civil libertarian organizations."
"Florida is once again taking a leadership role in the defense of private property rights, and other states should look to our work and enact similar reforms to protect the rights of their residents," Brandes said.
Bill Piper, senior director of national affairs for the Drug Policy Alliance, also celebrated Friday's signing.
"The notion that police officers can take cash or other property from people never charged with any criminal wrongdoing and keeping any profits from the sale of seized property doesn't sit well with the public," he said. "Voters want action on civil asset forfeiture and it was smart politics for Gov. Scott to sign off on this."
According to the Governor's Office news release, other bills approved are:
SB 666 on Voter Identification – This bill expands the list of acceptable forms of identification for voter registration applicants to include veteran health identification cards and licenses to carry a concealed weapon.
SB 812 on Reciprocal Insurers – This bill creates an alternative process for a domestic reciprocal insurer to distribute unassigned funds to policyholders.
SB 826 on Mobile Homes – This bill revises the law relating to mobile home park tenants and owners.
SB 828 on Insurance Guaranty Association Assessments – This bill revises the assessment process for the Florida Workers' Compensation Insurance Guaranty Association, including requiring insurers to collect policy surcharges and pay assessments to the association.
SB 846 on Divers-Down Warning Devices – This bill expands the types of signal devices that can be used by divers.
SB 854 on Funeral, Cemetery, and Consumer Services – This bill revises provisions within the funeral, cemetery, and consumer services code, including adding e-mail addresses to the required information for licensing.
SB 912 on Fraudulent Activities Associated with Payment Systems – This bill provides additional consumer protections against fraudulent activity at gas stations.
SB 922 on Solid Waste Management – This bill revises solid waste management programs within the Department of Environmental Protection, including authorizing "waste tire abatement programs."
SB 936 on Persons with Disabilities – This bill protects individuals with autism or an autism spectrum disorder during encounters with law enforcement, including interviews.
SB 938 on The Retail Sale of Dextromethorphan – This bill prohibits the sale of products containing dextromethorphan to minors. The drug, intended as a cough suppressant, also is abused by some teens to get high.
SB 964 on The Prescription Drug Monitoring Program – This bill exempts nursing homes, assisted living facilities, and rehabilitative hospitals from reporting certain information to the prescription drug monitoring program.
SB 1004 on Security System Plans – This bill revises public records exemptions related to government agencies' security systems.
SB 1104 on Service of Process on Financial Institutions – This bill authorizes financial institutions to establish a sole location or agent for receipt of service of process.