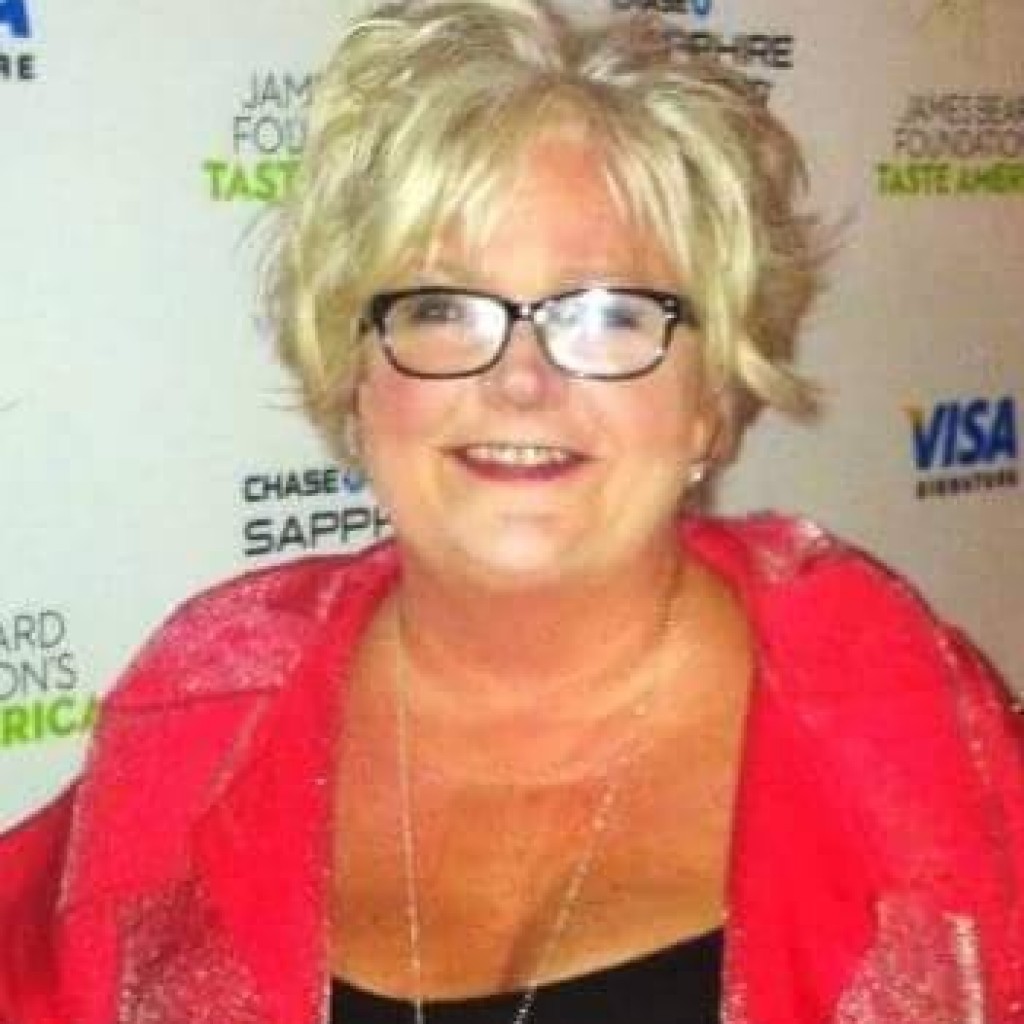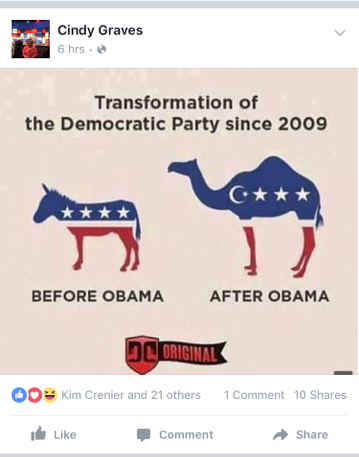 It wasn't too long ago that the Duval County GOP was shaken by a scandal involving a party officer saying, regarding the riots in Ferguson: "A suggestion for Ferguson — fire hoses. Grt big fire hoses, serious water pressure. Knock those thugs over. They probly need a shower anyway."
Since then, that party official (Kim Crenier) left party leadership … but only after weeks of media outcry that brought a national focus on to the Duval County GOP.
Since then, things have gone pretty smoothly for the GOP, which has control of local government. However, in the year of Donald Trump, people have gotten a bit looser with memes.
Exhibit A: State Committeewoman Cindy Graves, who Thursday night was selected to be a delegate to the national convention this year, along with party chair Lake Ray and Rep. Ander Crenshaw.
Graves posted an image, seen in this post, to her Facebook page. It's pretty self-explanatory. The Democratic donkey, turned into a one-hump camel, with the Islamic crescent moon on it.
Among those who "liked" it? The aforementioned Crenier.
Is Barack Obama a secret Muslim? That's not really an open question to anyone who has been listening to him the last eight years. Or even before, when the GOP was maligning him with association with the Rev. Jeremiah Wright, who also is not a Muslim.
We are reaching out to Graves for a statement about her post, which proved uncontroversial to her Facebook friends … and presumably, to other local Republicans … .