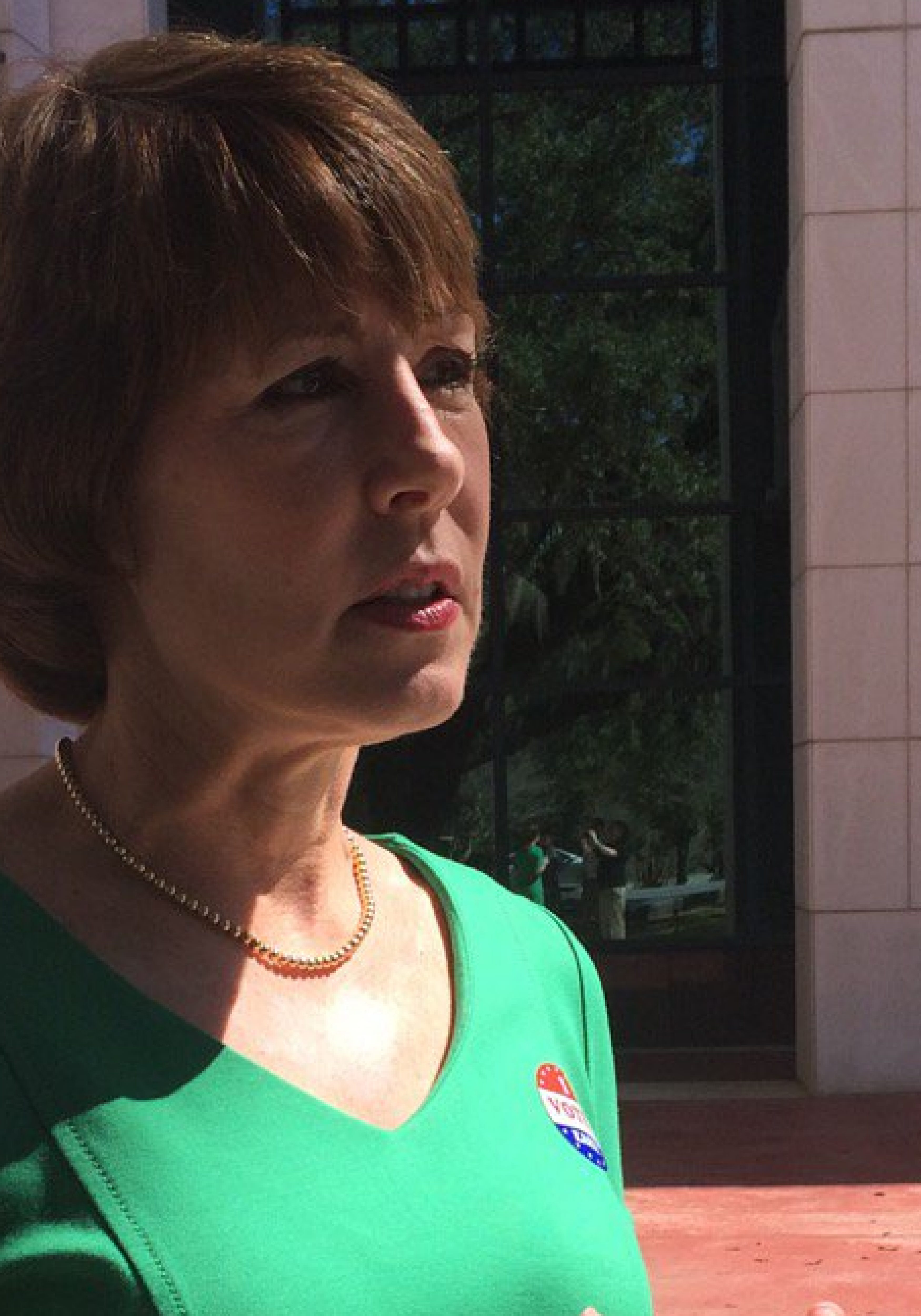 U.S. Rep. Gwen Graham's ever-busy comms shop released a new video Monday reviewing the congresswoman's recent trip to Wakulla Springs, an ecologically sensitive tourist attraction and environmental linchpin for North Florida.
Graham piloted a boat, took samples of the now-murky spring water, and spoke with local activists who are pushing for action to restore the springs and surrounding waterways to their once pristine clarity.
The first-term Democrat from Tallahassee decried the disappearance of glass-bottom boats in Wakulla, once a staple of the springs designed to showcase the area's natural beauty. Graham said those boats have been out of commission for two or three years, owing in large part to algal blooms and a general decline in water quality in the region.
Graham highlighted the importance of Wakulla Springs in general, where water from its watershed bubbles up to join rivers and tributaries on its way to the Gulf of Mexico south of the Panhandle.
"On my Workday, I recognized with great clarity how all of Florida's water is connected – from our oceans, to the Everglades, to our springs. We as Floridians need to work together to save all of our waters, because once something like Wakulla Springs is gone, you can never get it back," said Graham, whose father Bob Graham is perhaps Florida's most beloved living political figure.
"I've come to Wakulla Springs since I was a little girl. I brought my own children here. And I want to make sure my future grandchildren and the next generation of Floridians are able to enjoy this beautiful natural treasure," Graham said.
The "Workday" was in keeping with a tradition begun by the elder Graham, who would work a full shift alongside Florida workers of all stripes in order to better understand the issues and conditions they navigate.
See the video below:
Also released Monday by the Graham camp is a video from the congresswoman's appearance at the annual Worm Gruntin' Festival in Sopchoppy, also in rural Wakulla County.