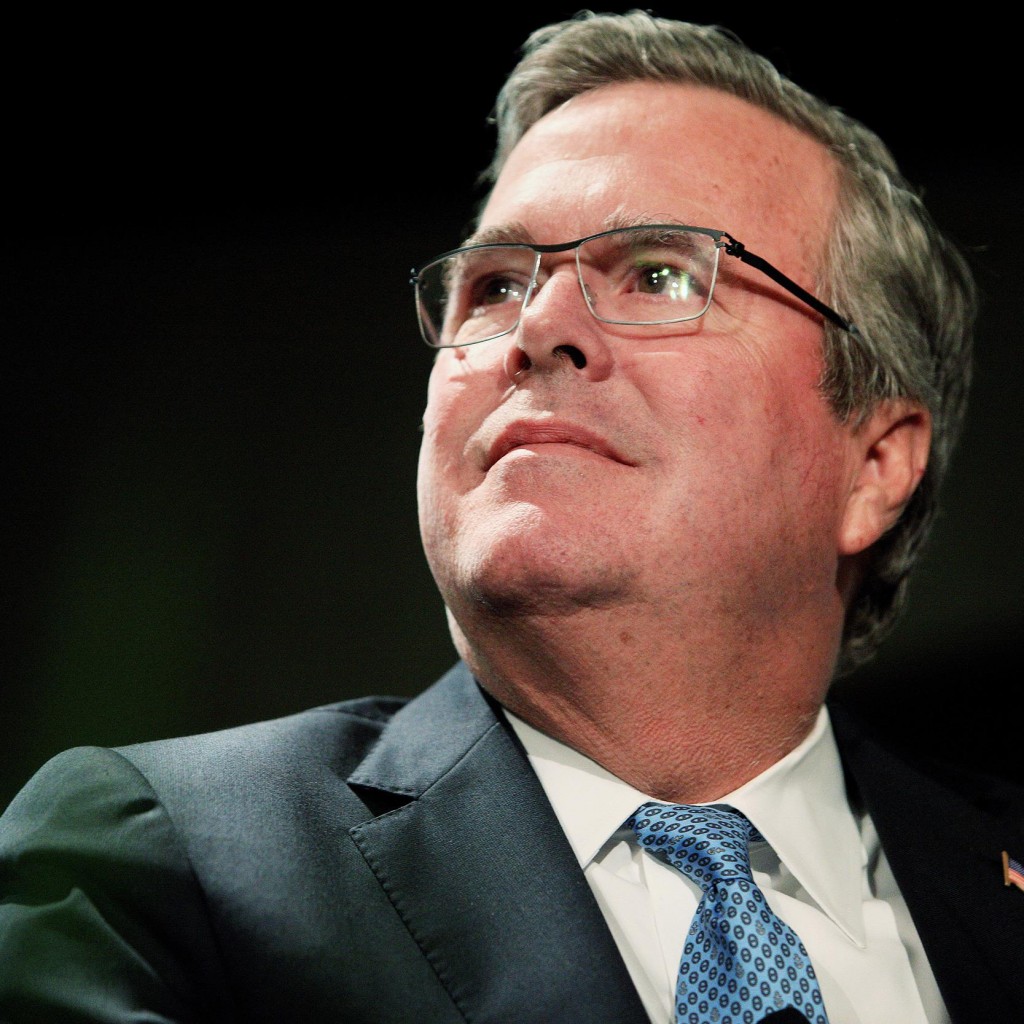 Jeb Bush, leading up to a possible 2016 presidential run, insists he will be his own man, with foreign policy views unlike that of his father and brother.
Nevertheless, The Washington Post reports that the former Florida governor gets many of his concepts from more than 20 advisers, many who worked for Presidents George H. W. and George W. Bush.
On Wednesday afternoon, Bush will give a major foreign policy speech to an audience of nearly 800 hosted by the nonpartisan Chicago Council on Global Affairs, a think tank boasting a number of White House veterans.
Post staff writer Ed O'Keefe says that at the event Bush will embrace openly the foreign policy legacies of his father and brother, saying how "lucky" he was to have family "who both have shaped America's foreign policy from the Oval Office."
But in perpetration for a likely presidential campaign, Bush will turn to 21 veteran experts in foreign policy and diplomacy – a group including former secretaries of homeland security and state, national security consultants and CIA directors.
The list reads like a who's who of Bush-era international affairs: Tom Ridge and Michael Chertoff, both of the George W. Bush administrations; former secretaries of state James Baker and George Schultz, each serving under George H. W. Bush and Ronald Reagan
Also on the roster: Porter Goss and Michael Hayden, who each served as CIA directors in the second Bush presidency; former attorney general Michael Mukasey; and former World Bank presidents Robert Zoellick and Paul Wolfowitz.
Also included are former United Nations Ambassador John Negroponte, the first director of national intelligence; George W. Bush national security adviser Stephen Hadley; and Meghan O'Sullivan, an essential figure who worked with Hadley and Bush during the second Iraq war.
Bush's speech will outline his views on global affairs, similar to a December address he gave in Miami to the U.S. Cuba Democracy PAC, a group strongly opposed to President Obama's proposed normalization of U.S.-Cuba relations.
Part of Wednesday's program will be an audience question-and-answer session, increasing the chances for frank discussion coming from the prospective White House candidate. It is a clear departure from recent weeks, when Bush most of the time met with donors behind closed doors and out of the glare of public scrutiny.
Bush's discourse will lean heavily on the theme of American leadership, which he believes is more crucial than ever.
In a preview, O'Keefe notes Bush also expects to say, "American leadership projected consistently and grounded in principle has been a benefit to the world."
Last updated on February 18, 2015