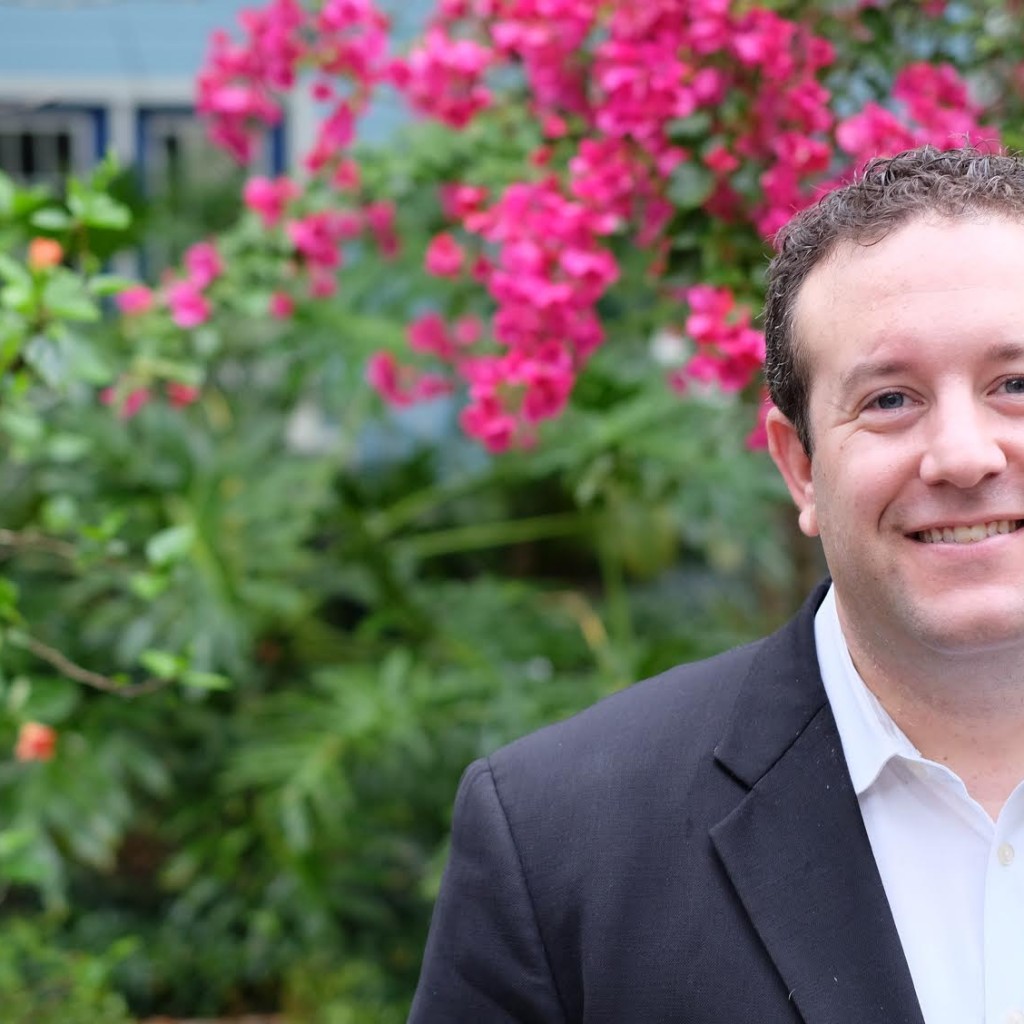 Tampa land use attorney David Singer made it official on Tuesday, announcing that he has entered the race for the Hillsborough County based House District 60 open seat that is being vacated by Dana Young.
He becomes the first Democrat to declare in the contest. Rebecca Smith and Jackie Toledo are competing for the GOP nomination, as Young is moving on to run in the newly created state Senate District 18 seat.
"I've been involved in several community issues over the years and I see how much of an impact our elected officials make," Singer said last week in an interview with FloridaPolitics.com. "I'm very interested in making our community a better place to live today, and I think that doing that from a position with some official authority is something that excites me."
The 38-year-old Singer is a Chicago native who attended the University of Michigan, both as undergrad (where he studied political science) and then at the University of Michigan Law School. He began his professional career as a litigator in Chicago, before arriving in Tampa in 2008 to open up a law office with the firm he was working with at the time. After a stint with Holland & Knight, he and his law partner Katherine O'Donniley created their own firm in 2012 based in South Tampa.
Though this is in his inaugural run for political office, Singer was very active in Hillsborough politics back in 2010, when he was as the campaign manager for Moving Hillsborough Forward, the group advocating for the one-cent transit tax that went down soundly at the polls. And he definitely has some thoughts about a potential new transportation tax in the county this year.
"I am not sold that a sales tax is the right mechanism for solving our transit issues," he says."I think we need to look at some existing revenues in our budget. What we produced in 2010 and some of what is being proposed now in Hillsborough County is a very broad solution to a very large problem."
Singer supports a "demonstrator line" project, perhaps a fixed route that runs from downtown to Tampa International Airport, as others have suggested. He thinks the state could do more in helping to fund such transit projects, and says he's like to be a part of that solution in Tallahassee.
The Democrat would like to see the state help out with Tampa stormwater issues.
"We can't be paralyzed every time there's a heavy rainfall," he says. "The city has tried to address this issue admirably. I think it's time that the state help out. I think it's safety and a welfare issue for our residents and it can't continue to go unaddressed."
Singer says he's a big proponent of alternative energy and solar power. And on education, he believes "more choices are better than fewer."
"I went to public schools for my entire education. I believe in the public school system," he says, adding that "I think there needs to be balance on both sides."
Singer says he was pleased to see two major bills that the gun lobby in Tallahassee was pushing for earlier this year – open carry and "campus carry" – failed to get through the Legislature.
"I want to bring some thoughtful leadership to Tallahassee," he says. "I believe that we need to have some perspective . I believe that we need to get out of the partisan bubble and really think about what the actions of the legislature mean for everyday life. I think that the open carry situation in schools is a great example of that I think that if we can take a step back, maybe inject some thoughtful, dialogue, that that would not have gotten to (almost) passing as it did."
In an earlier interview, Singer described himself as a "pro-business Democrat." When asked to drill down deeper into defining how that translates, he says that he does not believe government is the solution to all the problems that exist.
"I believe that the government's role when it comes to business is to create opportunities for the private sector to succeed," he says. "That's how I practice law everyday. That's how I approach community issues. I believe there are certain core issues of government, but setting the table for the private sector to succeed is what makes me a pro business Democrat."
Jim Shimberg, the Tampa Bay Lightning's general counsel and former City Attorney for Tampa, and Mark House, from the Beck Group, will serve as Singer's co-campaign chairs. Singer says he considers both men to be mentors to him, and says he's honored to have their support.
HD 60 includes all of South Tampa, much of south Hillsborough County, and Town N Country.