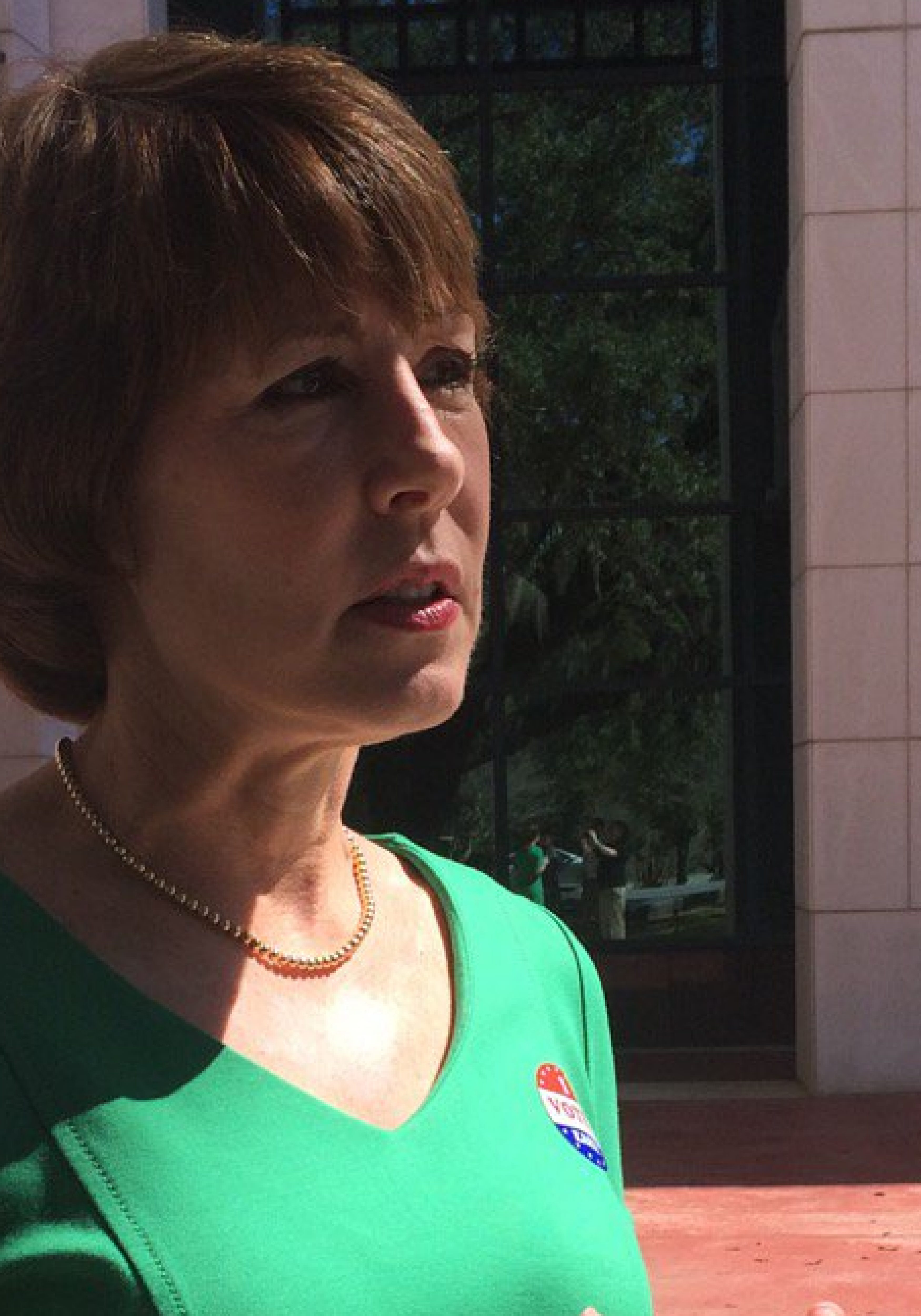 U.S. Rep. Gwen Graham said she is disappointed in Monday's district to uphold redrawn U.S. House maps.
Graham responded to news that a federal panel struck down objections to a recent redistricting decision filed by U.S. Rep. Corrine Brown who, like Graham, will now see radical changes to her congressional district.
"I'm disappointed the Second Congressional District will be transformed from a fair, moderate district into two extreme partisan districts. Dividing Tallahassee hurts North Florida and our community," said Graham.
"Now that the lengthy legal challenges to the maps have been completed, I will make a decision as to what's next as soon as possible. Though the maps may have changed, my commitment to public service has not."
Local Democrats had fought hard against the changes to the CD 2 in Tallahassee.
Democratic National Committeeman Jon Ausman and Democratic data analyst Matt Isbell argued black voters' interests will not aided by scooping thousands of minority voters out of Graham's district and into a redrawn 5th Congressional District whose representative will likely live 200 miles away.
Leon County Supervisor of Elections Ion Sancho concurred, arguing voters in majority-white Tallahassee have a strong track record of nominating and electing black public officials. Mayor Andrew Gillum, County Commissioners Nick Maddox and Bill Proctor, and City Commissioner Curtis Richardson are among the minority candidates who won election either city- or county-wide without the aide of a special district.
Local legislators including Sen. Bill Montford, who sat on the redistricting committee, also fought to keep Leon County whole. Ultimately, concerns regarding the 1965 Voting Rights Act and subsequent Supreme Court rulings mandating a minority-access seat in North Florida superseded concerns over splitting cities and counties.
The move throws the political future of Graham – widely considered a top contender among Florida Democrats for statewide office despite serving just one term in Congress – into uncertainty.
Speculation about Graham as a candidate for Governor or U.S. Senator in 2018 are common in Tallahassee, where she went to high school when her father former Gov./U.S. Sen. Bob Graham occupied the state's highest office.