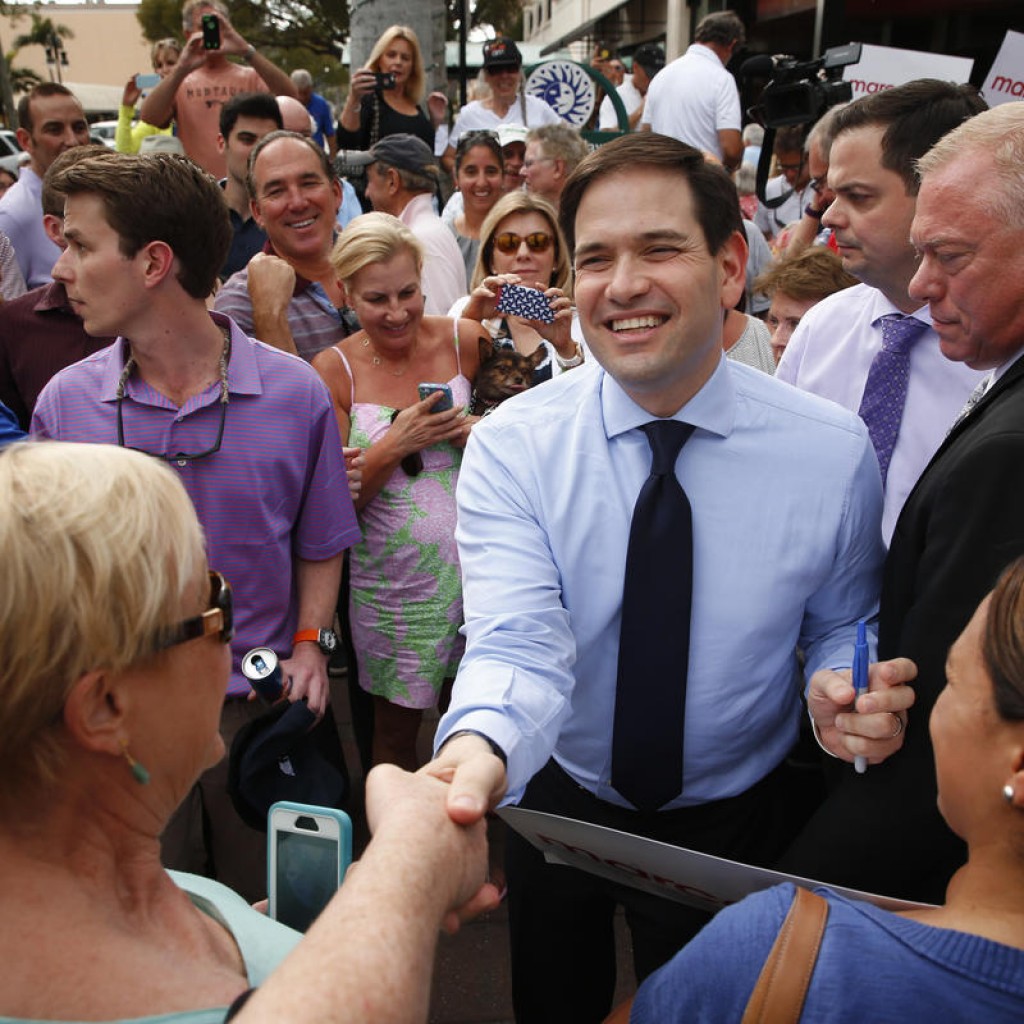 Former Republican presidential candidate Marco Rubio says he has no interest in being vice president and has no plans to endorse any presidential candidate. But, he says, he will support "whoever is nominated and named by the party."
In a wide-ranging interview with "Al Punto Florida," a new Spanish-language public affairs program to air statewide in Florida Sunday morning, Rubio said "I will let voters decide what will happen."
"I will support whoever is nominated and named by the party. I, at this time, don't plan to get involved in the contest," he says, according to an interview transcript.
As for the vice presidency, Rubio says "I'm really not seeking it, I'm not requesting it and it won't happen."
Republished with permission of the Associated Press.