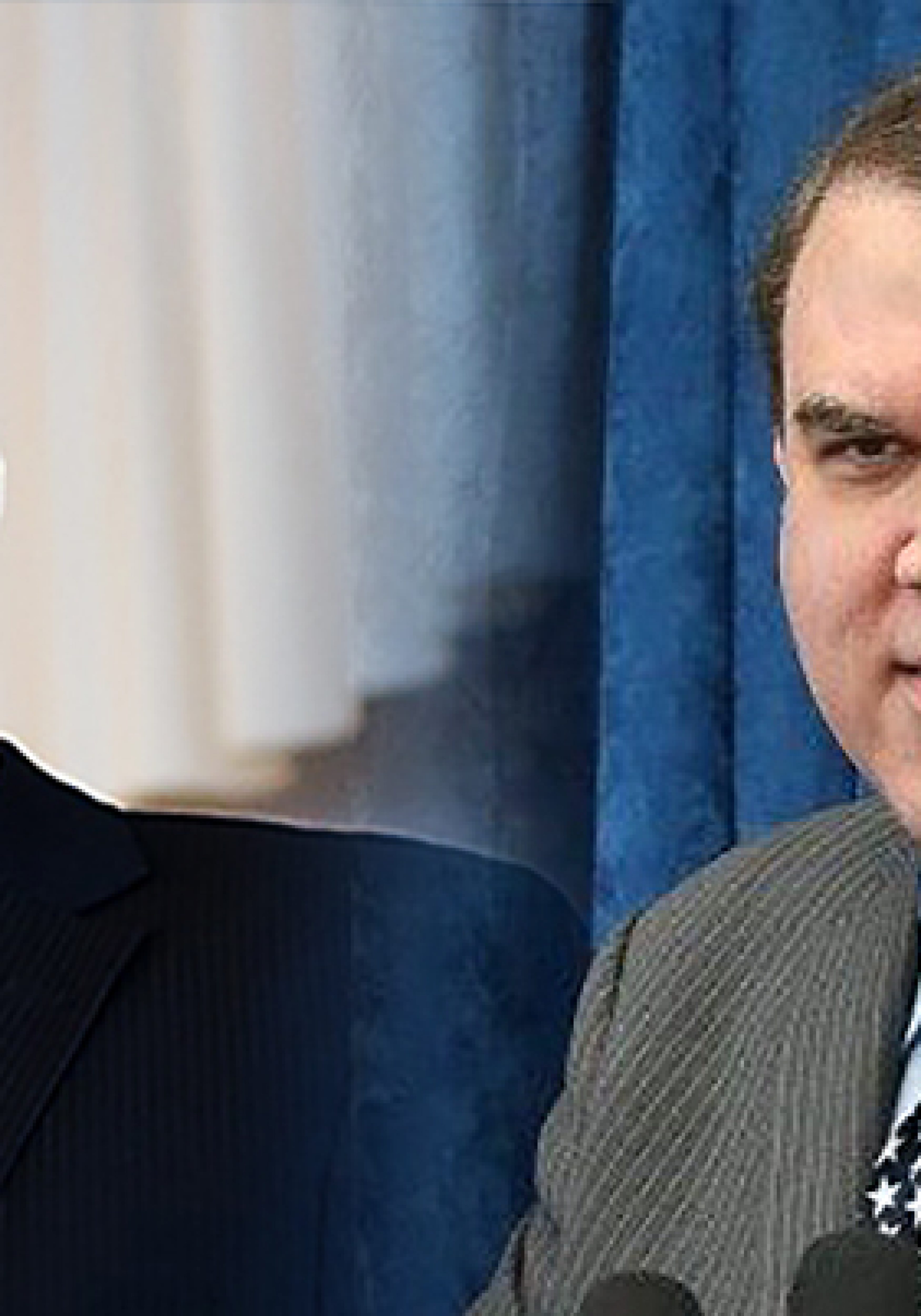 With four months until the primary, two U.S. Senate hopefuls are set to square off in a live debate at 7 p.m. In one corner, Democratic Rep. Alan Grayson. In the other, Republican Rep. David Jolly.
Both men consider themselves the frontrunner for their party's nomination. A Pubic Policy Polling survey from March found Jolly led the Republican field with 26 percent of the vote while Grayson led his Democratic opponent with 33 percent. However, that same poll found that nearly half of respondents — 47 percent of Republicans and 45 percent of Democrats — said they hadn't picked a candidate.
Could this debate change that? Hosted by the Open Debate Coalition, it may give a boost to what has been a ho-hum Senate primary. The crowdsourced debate is one of the first of its kind, and Open Debate Coalition officials said they're hopeful the format can be used in other races from local school board to maybe even the presidential stage.
The group — made up of a hodgepodge of Silicon Valley entrepreneurs, and conservative and progressive activists — has been working on the format for years, even trying it out in a 2013 Massachusetts congressional primary. But that webcast debate seems to be long forgotten.
This time may be different. It's a high-profile Senate race, with five Republicans — Rep. Ron Desantis, Lt. Gov. Carlos Lopez-Cantera, Carlos Beruff, Todd Wilcox and Jolly — and two Democrats — Rep. Patrick Murphy and Grayson — are vying to replace Sen. Marco Rubio in the U.S. Senate. Grayson is known as a liberal firebrand, who isn't afraid to speak his mind; while Jolly has gained national attention in recent weeks for a proposal to ban members of Congress from personally asking for campaign cash.
And then there are the questions. More than 800 questions were submitted by Sunday afternoon, and more questions are expected to pour in. Anyone can submit a question, and anyone can vote on which ones should be asked. But moderators will only ask questions that receive the most votes from Floridians.
And what are those questions, you ask? Among other things, Floridians indicated they wanted to hear Grayson and Jolly's positions on keeping Social Security and Medicare strong; how they'll make renewable energy more affordable and whether they would accept climate change is the "single greatest threat" the world faces.