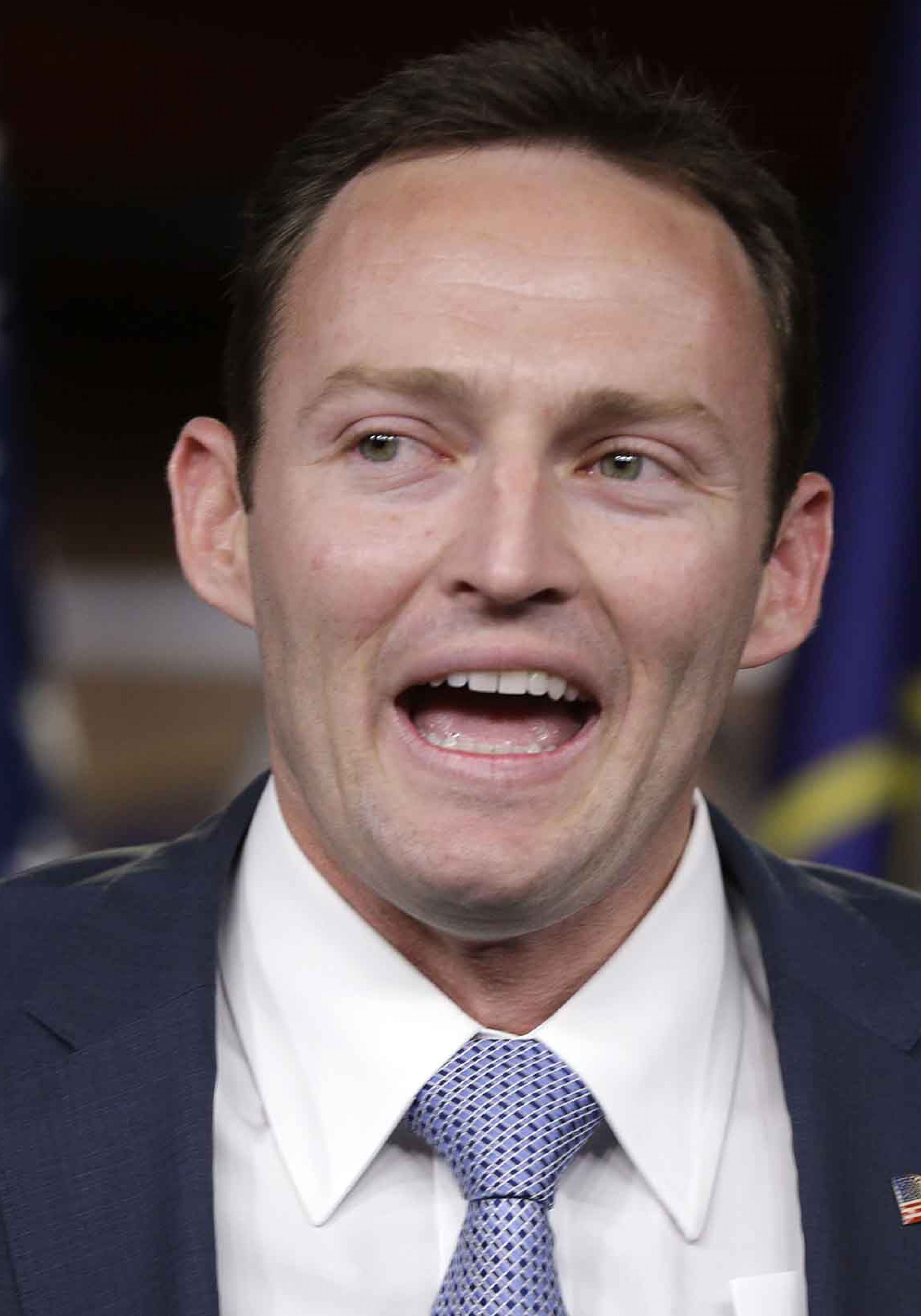 Democrat Patrick Murphy would defeat all of the major Republican U.S. Senate candidates in a general election match-up.
According to a statewide survey by Associated Industries of Florida, Murphy comes out on top in head-to-head match ups against four of the Republican Senate candidates. The survey found the only candidate who could defeat Murphy is one that isn't even on the ballot — Marco Rubio.
In a hypothetical match-up between Rubio and Murphy, Rubio would come out on top with 49 percent support, compared to Murphy's 41 percent. Rubio would receive strong support from Hispanic voters, with 55 percent of Hispanic voters saying they would support the Miami Republican over Murphy.
Rubio decided to forego a re-election bid, running for president instead. He doesn't plan to get into the U.S. Senate race, and is scheduled to hold a fundraiser for Lt. Gov. Carlos Lopez-Cantera, who is running for the Senate, in Washington, D.C., this month.
When it comes to the Republicans in the race, Murphy defeats all of them by more than five points.
The AIF survey found Murphy would defeat Lopez-Cantera 42 percent to 31 percent in a head-to-head matchup. The margin is slightly larger in a hypothetical matchup between Murphy and Rep. Ron DeSantis. In that race, Murphy comes out on top 40 percent to 28 percent.
The margins narrow in hypothetical matchups between Murphy and Republicans Carlos Beruff and David Jolly. According to the survey, Murphy would receive 39 percent support to 31 percent for Beruff. Murphy would come out on top in a general election battle with Jolly, 40 percent to 33 percent.
The Associated Industries of Florida survey interviewed 604 likely 2016 general election voters from April 25 through April 27.