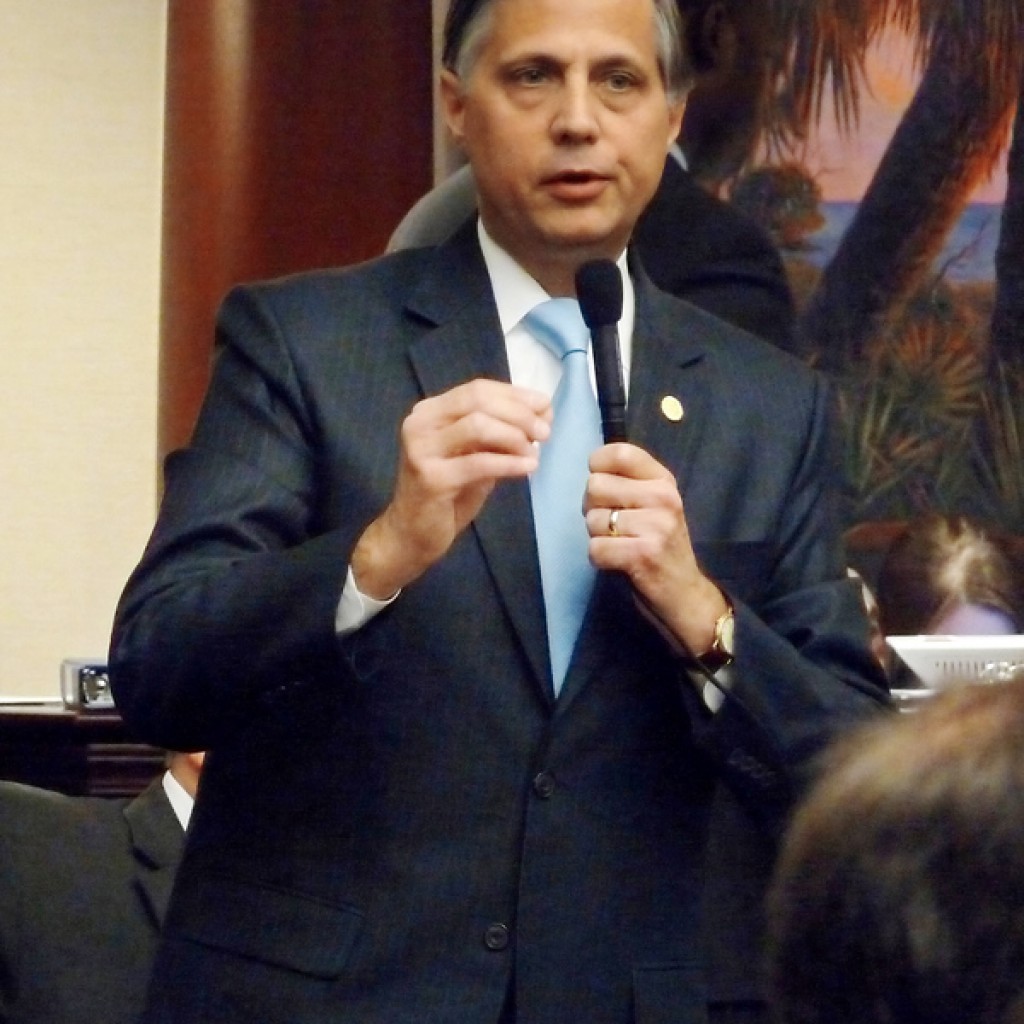 The Florida Chamber of Commerce lent their substantial clout to four statehouse Republicans on Monday.
Groveland Rep. Larry Metz, Auburndale Rep. Neil Combee, Maitland Rep. Bob Cortes, Saint Cloud Rep. Mike De La Rosa, and Orlando Rep. Eric Eisnaugle were among those who got the nod from the pro-business group.
The lawmakers all received "A" grades on the Chamber's annual legislative report card. It assigns members marks based on their votes on the group's priorities which, according to their criteria, aim to make "Florida more competitive through private-sector job creation above special interest attempts to protect the status quo."
"The Florida Chamber has a long-standing reputation of only endorsing those candidates who are brave enough to place Florida's long-term future before short-term and politically popular fixes," said Marian Johnson, Senior Vice President of Political Operations for the Chamber, announcing the move.
"It's these candidates that will help ensure Florida continues to create jobs and economic opportunity and we are proud to support each of them in their efforts," said Johnson.
"I greatly appreciate the Florida Chamber of Commerce's efforts to diversify and grow Florida's economy, and its advocacy for policies based on the principles of limited government, low taxes, reduced regulation, and a fair judicial system," said Metz, who chairs the House Justice Appropriations panel. "These policies, which I have supported, promote private sector investment and high-wage job creation in our state, and help Floridians achieve their goals."
"Both the Chamber and I are about business," said Combee. "And when business is good, Floridians can support their families, realize their dreams and reach new heights. I'm proud to have the endorsement of the Florida Chamber."
In all, the Chamber has endorsed 38 members of the Florida House during the 2016 election cycle. Nearly seven out of 10 Tallahassee legislators got an "A" grade from the group this year. The group said more endorsements are forthcoming.
Only two Democrats have been endorsed so far by the Chamber: Sunrise Rep. Katie Edwards and Fort Pierce Rep. Larry Lee.
Along with their more ideological Tallahassee brethren at Associated Industries of Florida, the Chamber is known as an interest group which very frequently gets its priorities passed each Session.