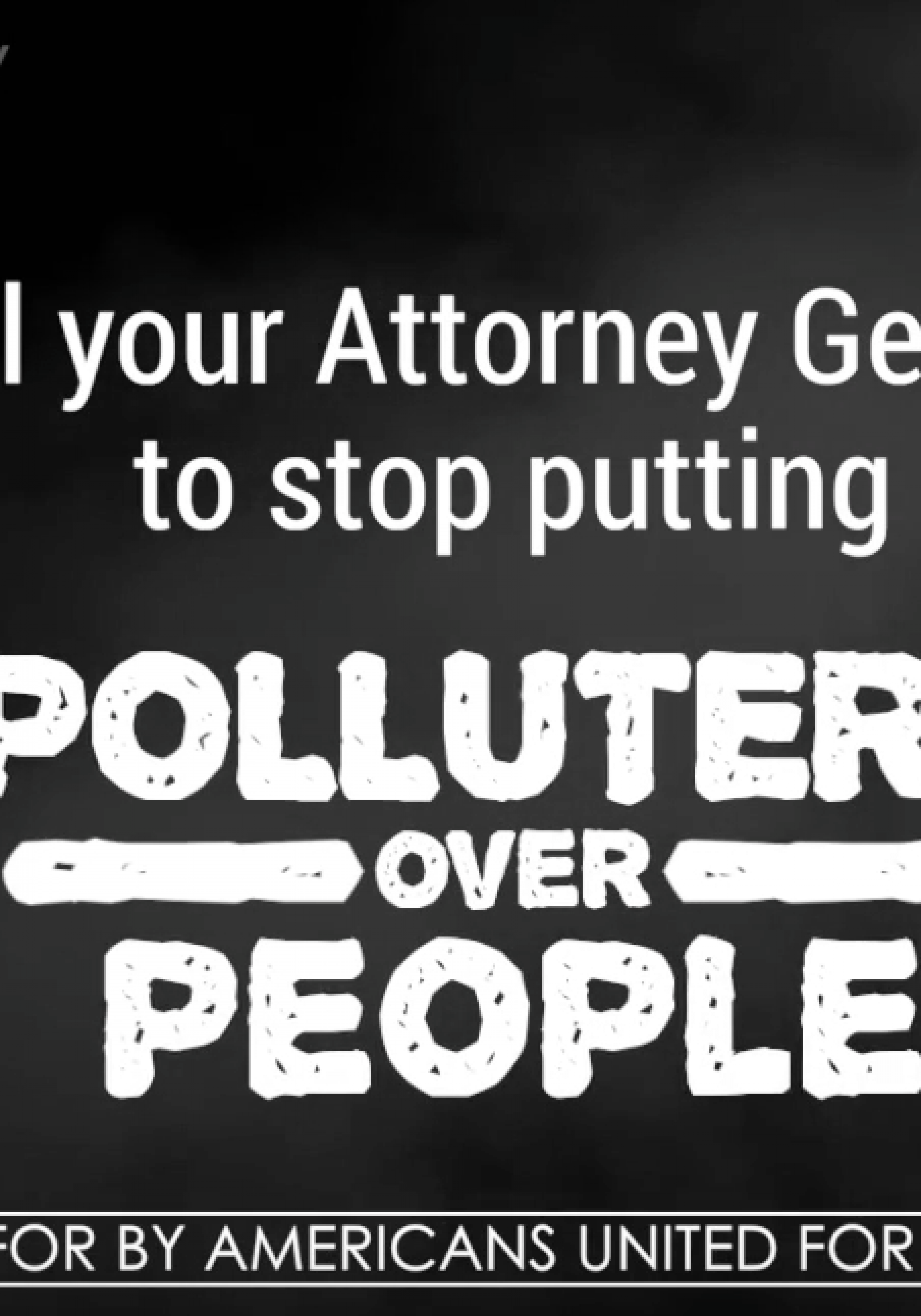 Tuesday is World Asthma Day, a day to raise awareness about the impact of asthma on the daily lives people, including over 23 million in the U.S. who suffer from the ailment.
Seizing on the moment to make a political statement marking the occasion is the group AmericansUnitedForChange.org, who released a digital ad directed toward Florida Attorney General Pam Bondi and the 25 other Republican attorneys general challenging The Clean Power Plan, an EPA rule which limits carbon emissions from power plants.
The ad, called "Harder to Breathe," features a soundtrack of children coughing through the entirety of its 28-second duration.
"The Republican AG's challenge to the Clean Power Plan is really about exonerating the dirty energy giants from their leading role in polluting our air and the related illnesses it causes the public," says spokesman Blake Williams. "The only question is: if these AGs who are supposed to be public servants are instead fighting to protect the bottom line of the polluters who fill their campaign coffers, who's left looking out for the best interests and public health of the most vulnerable communities in their states?"
Americans United for Change charge that the Republican attorneys general who oppose the EPA's plan "are bought and paid for by big polluters," saying they have taken in more than $2.4 million in contributions from electric utilities, coal mining and the oil and gas industries.
A New York Times investigation published in December 2014 found that Republican attorneys general formed an alliance with some of the nation's top energy producers to push back against the Obama regulatory agenda.
In joining the lawsuit last October, Bondi said the plan would "result in dramatically higher electricity bills and significantly less reliable services for families, businesses, hospitals and schools across the country."
In February, the U.S. Supreme Court voted 5-4 to halt the Clean Power Plan until at least the final months of President Obama's presidency.
Watch the video below: