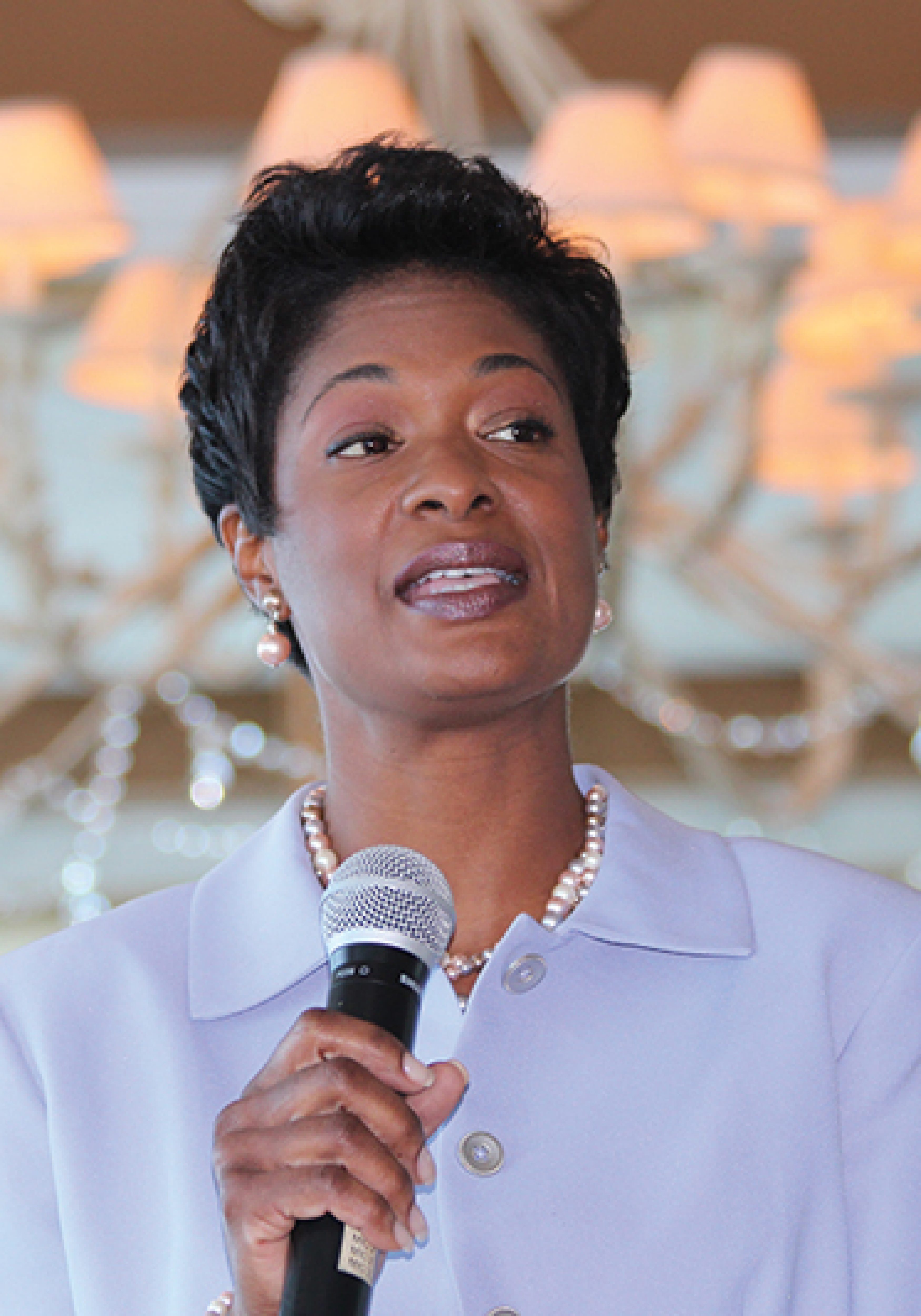 There will be only one Rouson on the ballot in 2016.
Angela Rouson announced Wednesday that despite her interest she would not run for the Florida House seat currently held by her husband, Rep. Darryl Rouson.
Darryl Rouson is running for the state Senate after serving eight years in the House. He is term-limited from seeking re-election.
"I am very grateful to all of my friends and supporters in the community that have encouraged me to run for the Florida House seat currently occupied by my husband. I love public service and hope to have the opportunity to do more," Rouson said in a statement. "But now is not the time. We will have two boys in high school and one in middle school — we can only have one Rouson in Tallahassee at a time.
"I'm making the choice to put family first, for now, and will continue to serve through my current activities."
A St. Petersburg native, Mrs. Rouson serves her community in several ways focusing on health, community, children and families. She has served on the Board of Commissioners for the Pinellas County Housing Authority since she was appointed by the Governor in 2004, and in 2006 she became Chairwoman. She is currently serving her fourth term as Vice Chair. She is serving her second term as President of the National Council of Negro Women Inc.'s St. Petersburg Metropolitan Section.
Rouson has served on the Board of Trustees for Florida A&M University. In 2011, she was also appointed by the Governor to serve on the Juvenile Welfare Board of Pinellas where she served until 2015. She is also a member of the Stuart Society of the Museum of Fine Arts. In 2013, she was chosen to serve on incoming St. Petersburg Mayor Rick Kriseman's transition team as well as the Pier Work Group.
Angela Rouson's career in Marketing and Management spans from nonprofit organizations such as the American Red Cross to corporations including IBM, Macy's, the St. Petersburg Chamber of Commerce, Ceridian Benefits Services, and Bayfront Medical Center. She earned her BS degree in Marketing from Hampton University in 1988 and an MBA from Florida A&M University in 2001.
In 2009, Rouson campaigned for the St. Petersburg City Council District 5 seat. Despite some major endorsements and support, she lost to Steve Kornell, who became the city's first openly gay council member.
The race for HD 70 — a diverse seat located in south Pinellas — has been a low-wattage event with former St. Petersburg City Councilman Wengay Newton, the presumed front-runner.
Newton, a longtime vocal advocate for social programs, youth jobs and training during his time on the City Council, vows to bring those same passions to Tallahassee.
"Always been a people's advocate," Newton told Bay News 9 last year when announcing his candidacy. "I will go up and fight hard for my district which encompasses south St. Pete, Manatee, north Sarasota and Hillsborough. And it's about 85,000 residents in that district."
With Angela Rouson's decision not to run, Newton could now very well be on his way to Tallahassee.