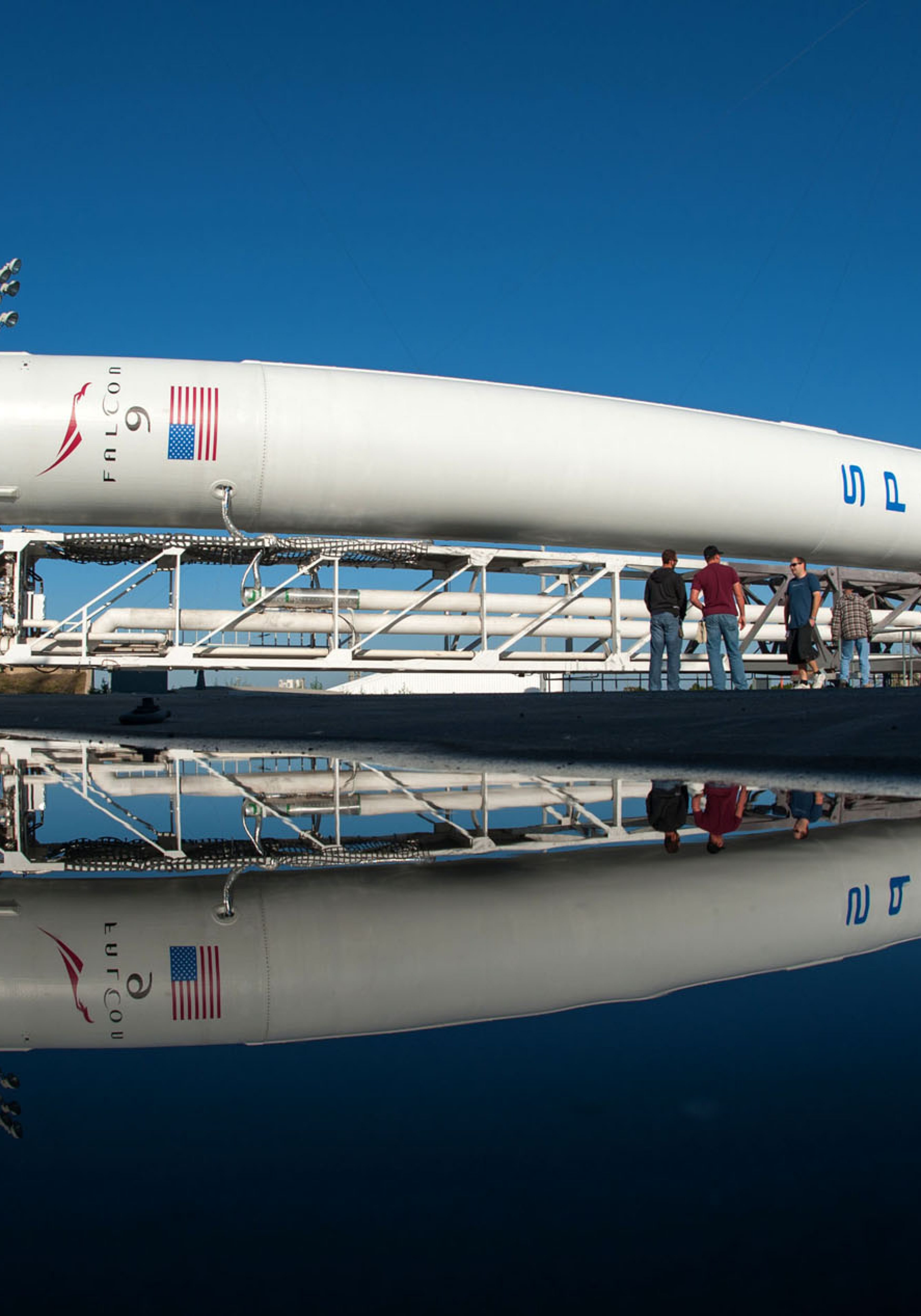 After four consecutive tumbles SpaceX is now on a two-landing winning streak to successfully bring back rockets launched from Cape Canaveral.
In the wee hours Friday SpaceX blasted off a Falcon 9 rocket from Cape Canaveral Air Force Station and sent a private communications satellite into orbit. A few minutes after the launch, the company successfully directed the rocket's first stage back to Earth, sticking a landing on a barge waiting in the Atlantic Ocean.
The Falcon 9 rocket cleared the pad at Launch Complex 40 at 1:21 a.m. A while later the rocket's second stage delivered the JCSAT-14 communications satellite into orbit.
This landing was even harder than the first successful ocean landing of a SpaceX rocket on a barge on April 8, according to SpaceX founder Elon Musk.
"Rocket reentry is a lot faster and hotter than last time, so odds of making it are maybe even, but we should learn a lot either way," he explained in a tweet after the launch and before the landing. Then, after the landing, he tweeted the success: "Yeah, this was a three engine landing burn, so triple deceleration of last flight. That's important to minimize gravity losses."
The effort continues Musk's dream of making his rockets reusable, a strategy expected to cut tens of millions of dollars off the cost of launches, potentially allowing him to reduce the costs to customers, which already are the industry's lowest. He added another tweet, expressing his pride: "May need to increase size of rocket storage hangar."
The launch continues SpaceX's comeback from a launch disaster last June, when a Falcon 9 blew up over the ocean. SpaceX is an anchor in Florida's, NASA's and the Air Force's efforts to repurpose the Cape Canaveral and Kennedy Space Center spaceport into a multi-user government, military and commercial space launch center.
Col. Shawn Fairhurst, 45th SW vice commander, served as the Launch Decision Authority for this mission and lauded the efforts of all those involved in making this launch a success.
"Congratulations to SpaceX and the entire professional team here on the Space Coast whose tireless efforts shook the earth and turned the night into day," he stated in a news release issued by the Air Force. "Assured access to space is a challenging endeavor and today's launch once again clearly demonstrates the collaborative efforts required for mission success. It's an honor to work alongside the entire Space Coast team as we shape the future of America's launch and range operations, and continue to be the 'World's Premier Gateway to Space.'"