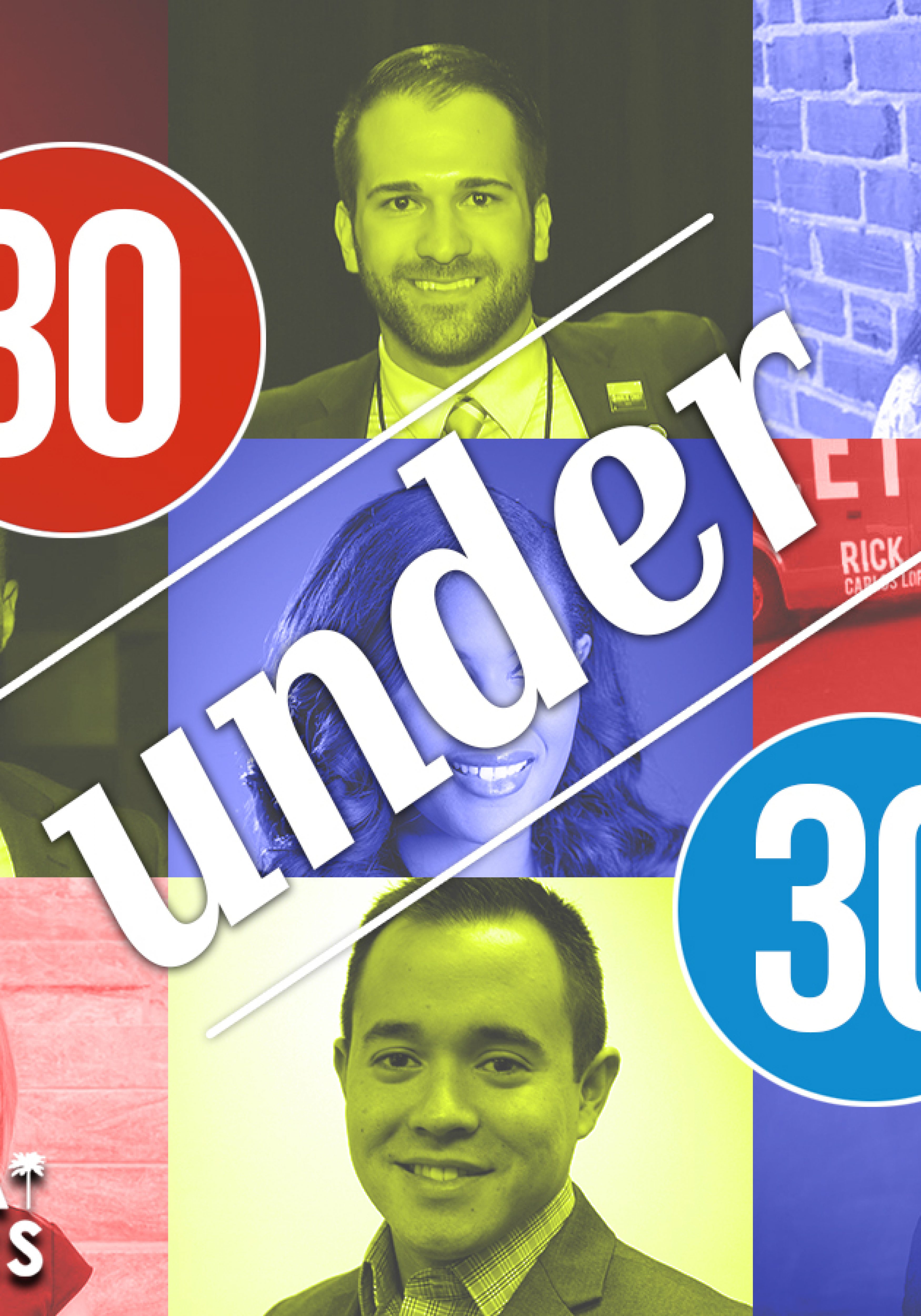 Call them the rising stars, the young guns, or the next generation of Florida's political class.
But whatever you do, don't call them underachievers.
The 2016 class of "30 under 30" is involved in every aspect of Florida's political world. They are fundraisers and lobbyists, public relations executives and legislative staffers. Their resumes are extensive; and in 10 years, they'll be running Florida — if not the world.
It's hard to believe they are only a few years removed from the classroom.
Take Dustin Daniels, for example. He was the Florida State University student body president in 2011. Now the 27-year-old is the chief of staff for Tallahassee Mayor Andrew Gillum, who is widely regarded as the shining star of the Florida Democratic Party.
Not impressed yet? Check out Claire Van Susteren's resume. She worked for Sachs Media Group, before moving joining the Lauren's Kids Foundation as its communication director. The 26-year-old helped coordinate the annual walk across the state, put together a TED talk at Oxford, organized a halftime presentation at a Miami Heat game, and produce the advance premiere of a documentary featuring Lauren and Ron Book at the Tribeca Film Festival.
The list doesn't stop there. There's Hillary Clinton's finance team, and the men and women running legislative campaigns across the state.
These are the people keep the trains running on time, the movers and shakers, the best and brightest.
Each year, Florida Politics receives dozens of nominations from across the state for the behind-the-scenes champions of in the political world. But, just like in years past, we can only pick 30 names.
Here it is, the 2016 class of Rising Stars of Florida Politics.