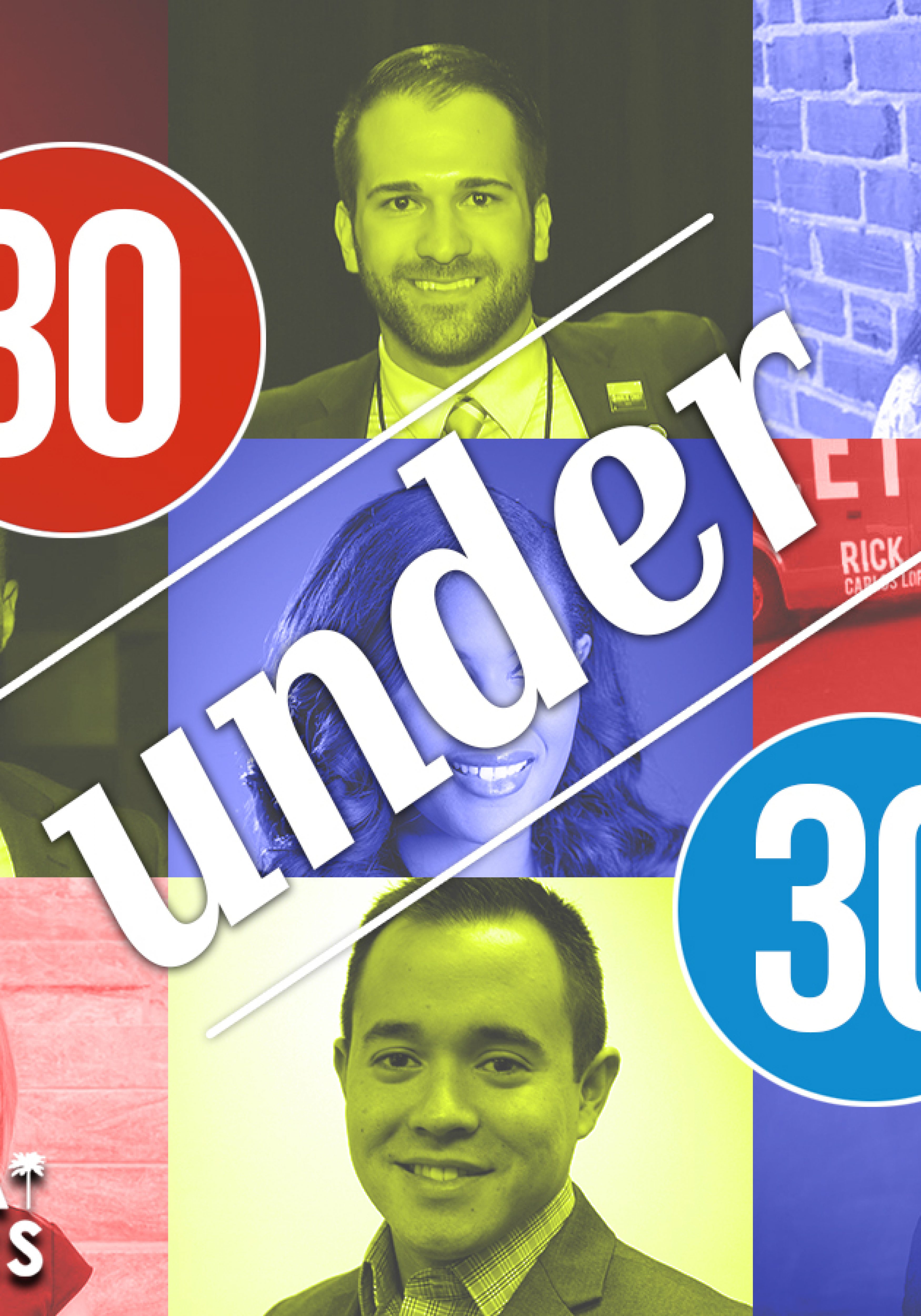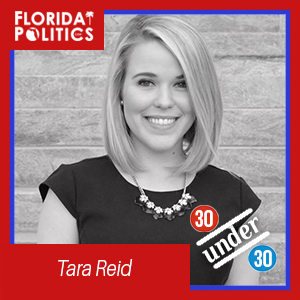 Tara Reid originally thought she'd pursue a career in musical theater, but she also loved politics. So she changed her major and never looked back.
The 2013 Florida State graduate had internships at Tallahassee lobbying firms and then went to work for the Republican Party of Florida before landing as a lobbyist at Strategos Group.
Here's Reid in her own words.
I am (age) … 25
I live in … Tallahassee, by way of Palatka.
I got into politics because … during the 2000 presidential election, I became obsessed with the recount going on here in Florida (so obsessed that I still remember the No. 537). That's what really got me paying attention, and then 9/11 happened. Even at a young age, I knew that our country was different after that, and I wanted to get involved. During my first couple of years of college, I was studying musical theater. Two years in, I realized I wasn't fulfilled and decided to pursue a career in politics. It was a difficult decision because I loved the stage, but I knew I couldn't do that forever. It was the best decision I've ever made.
One principle I always put above politics is … personal happiness. As much as I love politics, it can be a downer, and if I didn't love my life, I wouldn't be good at my job.
Person or people who gave me my first shot … I credit three people for this. Samantha Padgett gave me my first political job as an intern at the Florida Retail Federation. Andrew Abdel-Malik hired me right out of college to work on the digital team for the Rick Scott Campaign. I didn't have any idea what I was getting into, but he taught me a lot about working hard and working smart. Finally, Jim Horne, who gave me a shot at lobbying. He's taught me so much about this process, and I'm grateful for the trust he's put in me. I'm incredibly fortunate that these three people saw something in me and took a chance.
I've already worked for/on (campaign, issues, etc.) … Governor Scott's 2014 campaign, Leslie Dougher's RPOF Chairman campaign, and now that I work for Strategos Group I get to work on a myriad school choice and other education issues.
When I begin a project or first work on a campaign, I look for … as much information as I can find. I take tons of notes and ask questions. Understanding the history of an issue, a client, or a candidate is the best way to be prepared. The second thing I look for is the end goal. I want to be intentional.
I've been blessed to have these people as my mentors … Melissa Ramba has been one of my closest mentors since I was in college. She's given me great advice over the past few years, and I value her opinion so much. Not only did Samantha Padgett give me my first political job, but she's also been incredibly influential in my life after FRF. She cares so much about the people around her, and I'm lucky to still have her looking out for me. At Strategos, I get to work with some of the best guys in the business: Trey Traviesa, Jim Horne, Tony Bennett, Adam Giery and Jon Menendez. They have all continued to push me and challenge me, and when it comes to education, there's no one better to learn from than Jim. It's a privilege to be on his team. Finally, Skylar Zander, who is a dear friend. I owe him a lot.
The people I most admire in politics are … the women who do it all — the ones who balance work, family and friends with grace.
One lesson I've already learned is … politics is a tough business to get into, and it's easy to forget that. There are so many young people who want to work in the process, and it's important to help build them and give them the opportunity to become successful too.
If I wasn't working in politics, I'd be … working in theater.
In 10 years, you'll read about me … Ten years ago I would have told you I'd be on Broadway right now, so I don't think I'm the best predictor of my own life.