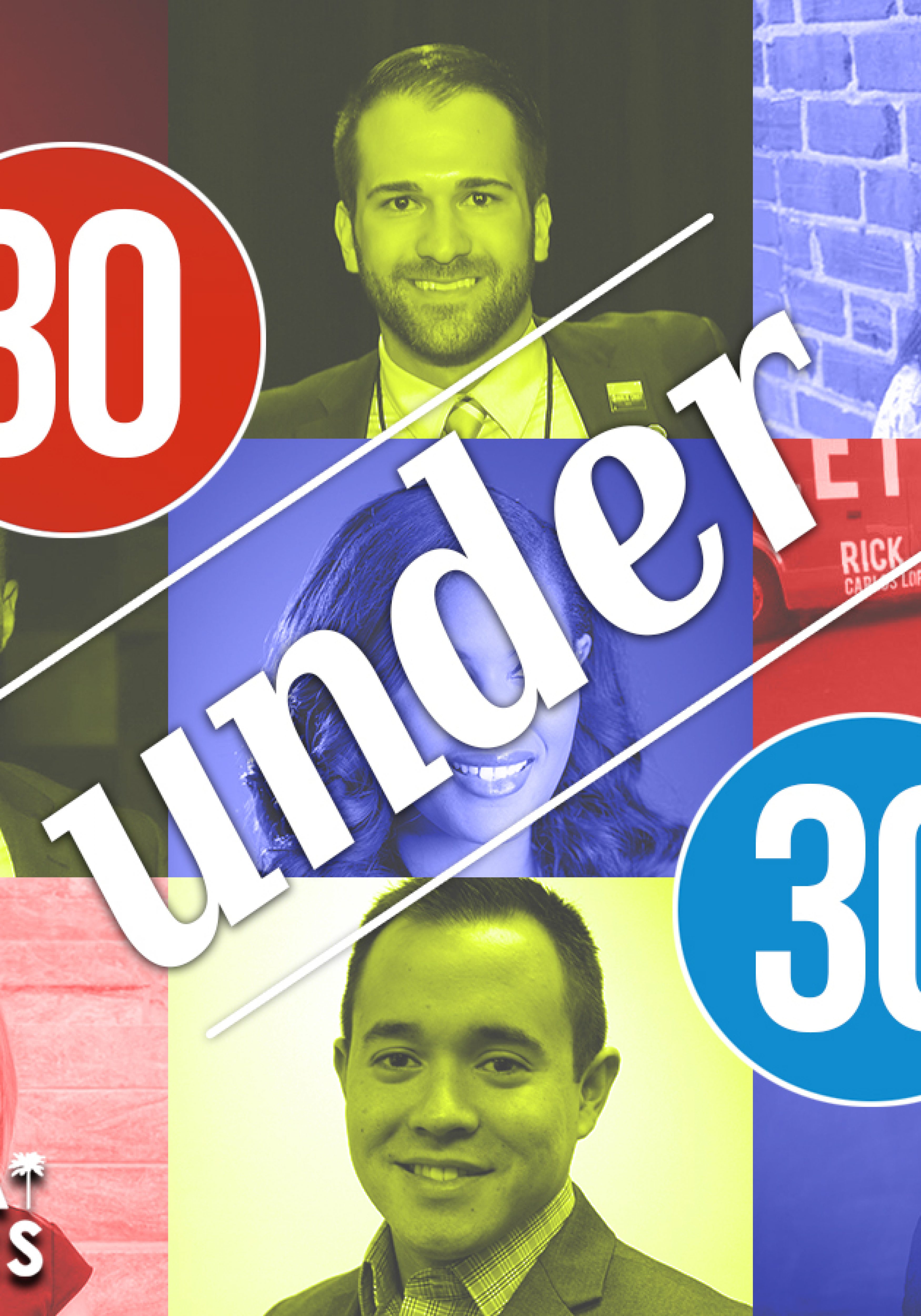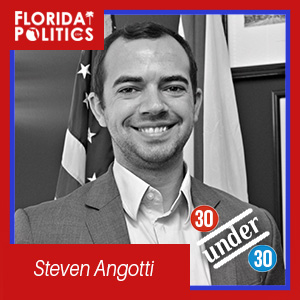 Tampa Bay native Steven Angotti first got his taste of politics and policy in the nonprofit world, but after earning a law degree from the University of Miami, he went to work for Congresswoman Kathy Castor.
He's now knee-deep in Tampa Bay politics.
Here's Angotti in his own words.
I am (age) … 27 years old.
I live in … The great city of Tampa, Florida.
I got into politics because … as a child, I wanted to be President of the United States. I did not know what that actually entailed, but I wanted it more than anything. This was a byproduct of growing up in a family that was socially conscious. My house was always interested in public service, even if that meant volunteering our time at the local library or nonprofit. Eventually, I became more interested in federal elections, which grew into an interest in state and local politics. One principle I always put above politics is: The health of both my family and my community are important to me. I care very deeply about both things. I make sure to be as involved as possible with around Tampa Bay while still saving time to always visit my family.
Person or people who gave me my first shot … Despite having a real interest in politics and regulation-making, I did not get my first chance at politics until I was a senior at the University of South Florida. I interned at U.S. Congresswoman Castor's District Office through USF's Legislative Internship Program. I am extremely thankful for that experience as it taught me how to work effectively and handle multiple projects at the same time.
I've already worked for/on (campaign, issues, etc.) … unlike a lot of other people involved in politics, I have only been tangentially involved with campaigns. Instead of going that route, I went to law school and became more involved in the von Hippel-Lindau Association, a nonprofit organization dedicated to helping individuals and families deal with the diagnosis of VHL, a cancerous genetic disorder caused by a mutation in a tumor suppressor gene on the 3p25.3 chromosome. Beyond that, I have interned at several law firms and participated in the University of Miami School of Law's death penalty clinic. At a professional level, I am passionate about environment and energy law.
When I begin a project or first work on a campaign, I look for … whether those involved exhibit a degree of efficiency and flexibility. I also look for leadership skills. These characteristics, more than anything else, let me know how successful a project or campaign will be. Having good people alongside you in a project or campaign is sometimes as important as having a just and equal cause.
I've been blessed to have these people as my mentors … everyone at Team Castor has been supportive and helped me grow both personally and professionally. That type of environment really starts at the top. I am also glad to have my family close, and they are incredibly supportive every step I take. My phone bill may tell a more negative story, but I talk to my family every day and am glad they provide the guidance that they do.
The people I most admire in politics are … this may sound like I am pandering, but I admire my boss for her dedication to Tampa Bay and the issues that affect us as a region. Others include our president and my mayor. All of these politicians are sincere, thoughtful, and genuinely care about their communities and country, characteristics that I value more than anything else.
One lesson I've already learned is … no matter how quickly you have to react to a situation, it is important to also take a long, hard look at whatever is presented to you. You never know if you may have missed something in the rush.
If I wasn't working in politics, I'd be … practicing law.
In 10 years, you'll read about me … I am honestly not sure. I want to continue to work hard for my community in whatever capacity it will have me.