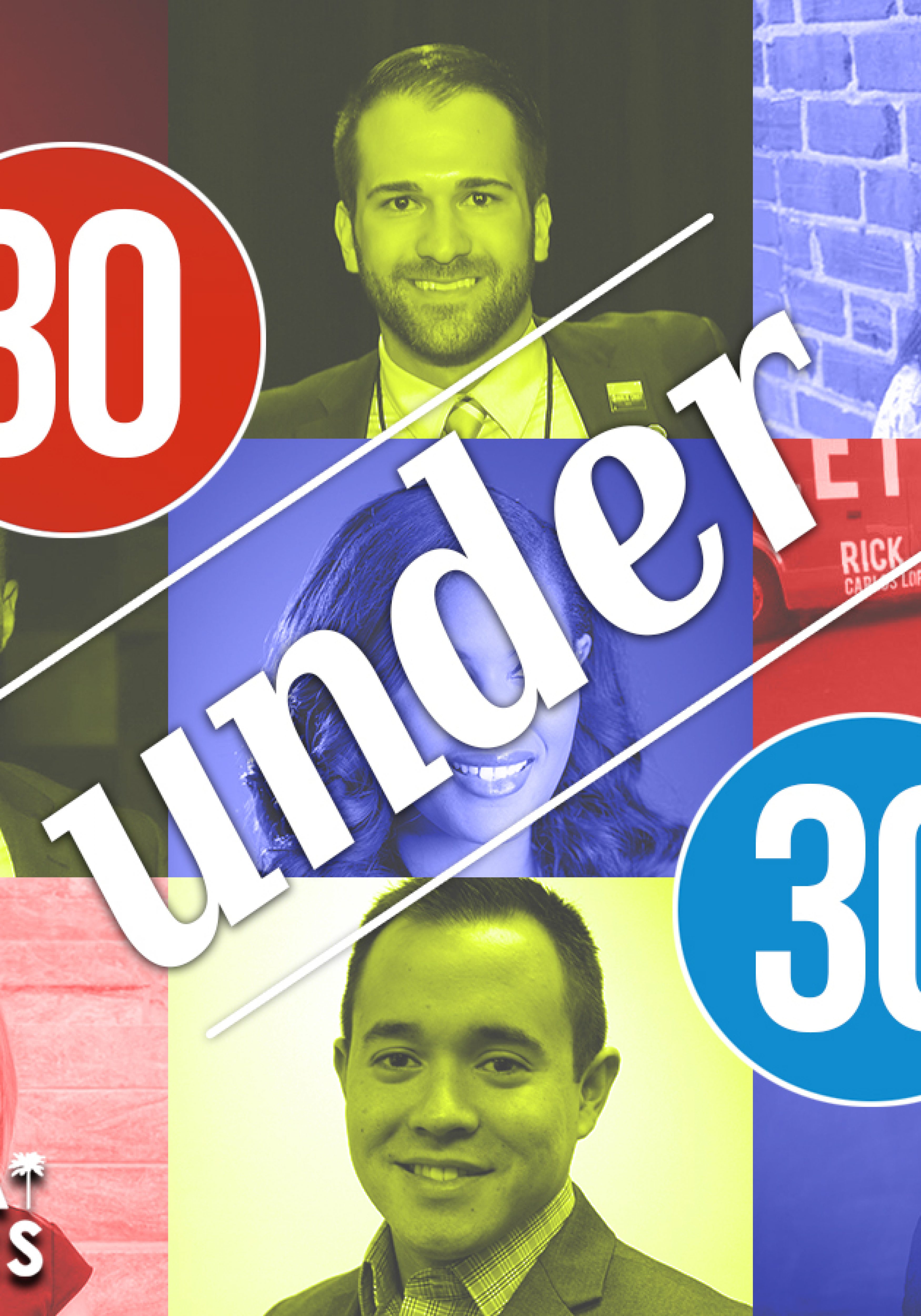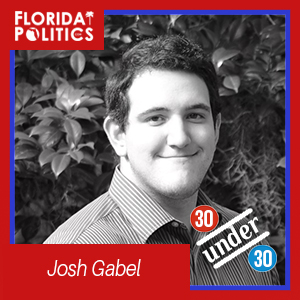 Josh Gabel only graduated from Florida State University in 2014, but he's already racking up campaign experience, working on both Gov. Rick Scott's re-election campaign and Lenny Curry's Jacksonville mayoral race.
But he decided to hang up his campaign hat this past year in exchange for a new role at the Tallahassee-based TaxWatch.
Here's Gabel in his own words.
I am … 23 years old
I live in … Tallahassee, but grew up in the Tampa Bay area, specifically Brandon and New Port Richey.
I got into politics because … of the 2008 election and President Barack Obama. I never truly followed politics until then-candidate Barack Obama exploded onto the scene. With a focus on targeting young people through social media, candidate Obama gathered a coalition of loyal youngsters just getting their feet wet in politics, similar to what we are seeing with Senator Bernie Sanders today. Though I disagree with the president politically, his campaign really opened my eyes to the world of politics.
One principle I always put above politics is … family. Something I learned pretty quickly in politics is that your job isn't going to be there forever, especially on the campaign trail. Family will. Having a loving and dedicated support system will help you through the good and bad times that come during your life.
Person or people who gave me my first shot: Meredith O'Rourke. I was a sophomore at Florida State looking for an opportunity to get involved in politics. I called Meredith after learning she was looking for interns for the Mitt Romney campaign from a friend. She put me right to work, and I had a great experience. She treats her people well, and I went back to work for her a few months after the 2012 election to help on Governor Rick Scott's campaign.
I've already worked for/on: As previously mentioned, I was a campaign finance intern for the Romney campaign. Then I worked on Governor Rick Scott's campaign, first as an intern and later given a full salary, helping with fundraising and finance, up until I graduated from Florida State. Then I went and did the same thing for a few months in Jacksonville for Mayor Lenny Curry's campaign. I then decided I wanted to engage in more policy-based work, so I left the campaign trail to take a position at Florida TaxWatch as their Outreach Coordinator, working alongside former "30 under 30" honoree Morgan McCord for a time before she went to DEO.
When I begin a project or first work on a campaign, I look for … the most efficient and productive path to the end goal. The end goal should always result in the best outcome, and if one does not have the proper path to follow, your final product will not turn out how you, or your boss, may have envisioned it.
The people I most admire in politics are … on the national level, Speaker of the House Paul Ryan. So far into his tenure as Speaker, it seems he truly wants to turn around the divisiveness in Congress and get something done. Though it is a tall task, he is talking with lawmakers to gauge their goals and objectives and he is working toward changing the culture in Congress. Additionally, all of those who have given me a chance in Tallahassee are people are look up to. From Meredith to Joe Follick and Dominic Calabro at Florida TaxWatch, I have been afforded many opportunities and I'm glad to have the chance to learn from these tremendous people.
One lesson I've already learned is … be sure to take advantage of the opportunities afforded to you. Passing up on an opportunity, no matter how small it may seem to you, could result in you missing out on something further down the road.
If I wasn't working in politics, I'd be … working in sports. I was born just outside Detroit, and I am a big fan of Detroit teams. I most likely would have made a career out of working for the Detroit Red Wings, Tigers or Lions in their front office. I get really into the statistics and inner workings of sports teams, and I think I would have loved doing a career in that area.
In 10 years, you'll read about me … being an active member in my community, helping others and encouraging smart public policy.