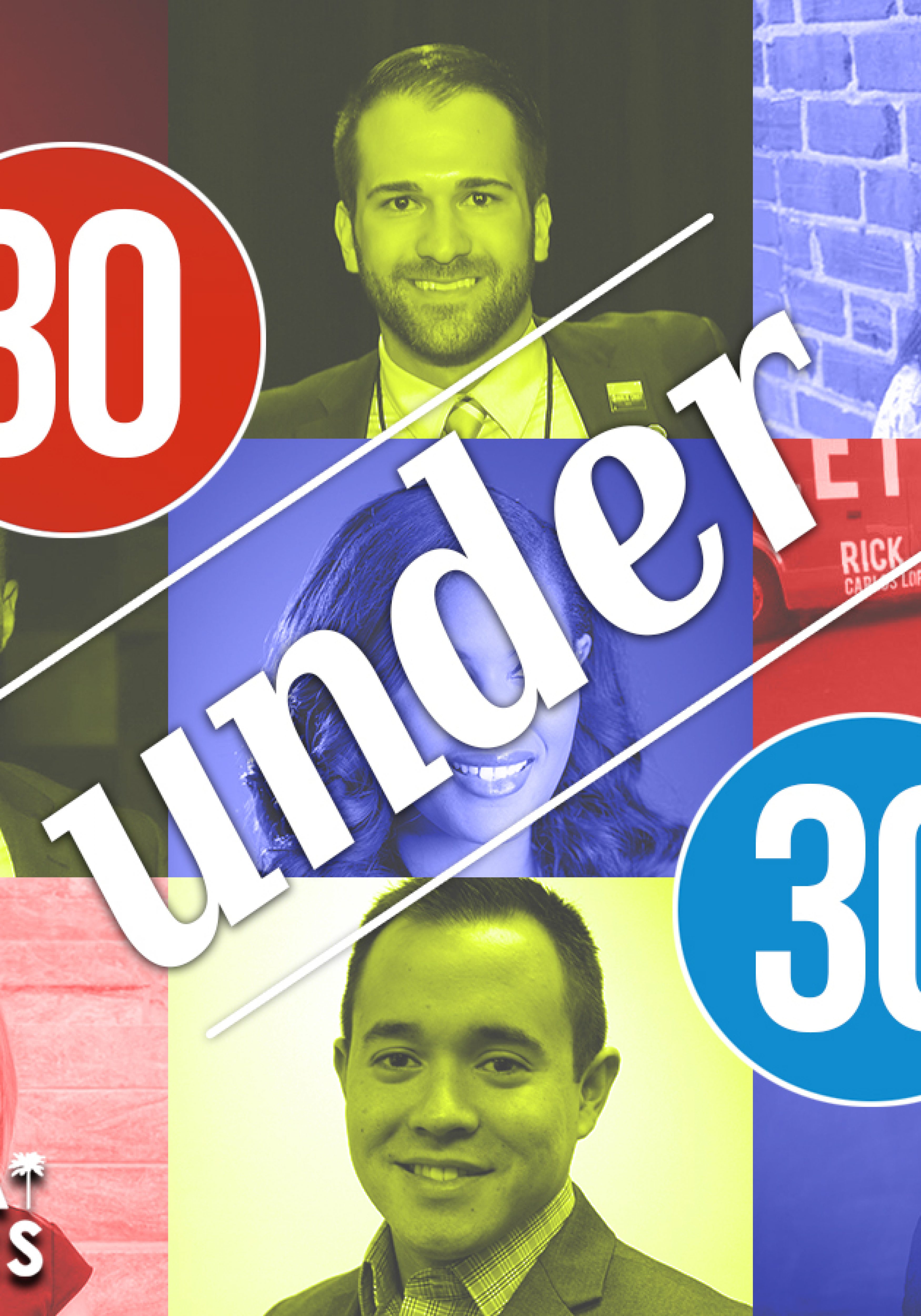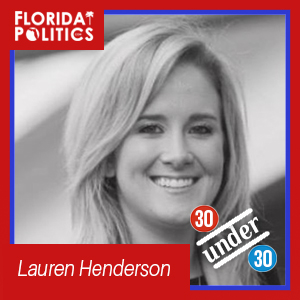 Lauren Henderson grew up around politics.
When she was a child, her mother, Cynthia Henderson, served as head of two agencies under Gov. Jeb Bush. Henderson caught the political bug too and began lobbying alongside her mother for their firm Cynergy LLC. She also managed a congressional race and is a veteran campaign volunteer.
Here's Henderson in her own words.
I am (age) … 24
I live in … Tallahassee, Florida.
I got into politics because … I wanted to be a part of helping Floridians in a time of need rather than talking about it. I see folks talking about what is wrong with our state and our country but not doing anything to fix it. I want to be a fixer, not a talker.
One principle I always put above politics is … My Family (and my dogs)! I want to stay true to my family values and make sure the urgent does not keep me from the important.
Person or people who gave me my first shot … my mom, Cynthia Henderson. She is my No. 1 fan. She believes in me, and she makes sure that I am being pushed to my fullest potential.
I've already worked for/on (campaign, issues, etc.) … some campaigns I have worked on have been Mary Thomas for Congress, Mitt Romney for President, Steve Southerland for Congress, Jim Messer for Florida House, Jeb Bush for President and Rick Scott for Governor. Some issues I have worked on have been pari-mutuel, online procurements, water issues, trade secrets for business entities, rule-making for assisted living facilities, health care/Medicaid and licensing with the executive branch. It was fun participating in heated session action, and it is nice to work on more leisurely executive branch issues.
When I begin a project or first work on a campaign, I look for … I make sure to get every single detail, both sides of the story and make sure that any underlying question I may have is answered so I am fully educated and motivated for the project. For a campaign, I want to know why that person is running, what motivates them to run and how they believe they are uniquely qualified to make a difference.
I've been blessed to have these people as my mentors … Barry Horenbein, Bob Levy, Louis Betz, Victoria Vangalis Zepp and my parents Dean and Cynthia Henderson.
The people I most admire in politics are … the ones getting involved to truly solve an issue and not just talking. It is so easy just to sit back and just to talk about the issues, but the ones who are taking action to change the issues are most admirable. In "the process," most elected officials will meet with you but very few will get deeply involved with the passion to solve the problems. Honesty and transparency are also really important. In our work, we need to count on the word given to us.
One lesson I've already learned is … if you are blessed to be given an opportunity, you must make sure that you work as hard as you can to get the job done and prove that you are trustworthy and reliable. Nothing will replace hard work, reliability and honesty.
If I wasn't working in politics, I'd be … In marketing and event planning.
In 10 years, you'll read about me … making a difference in Washington D.C., Florida and many other states.