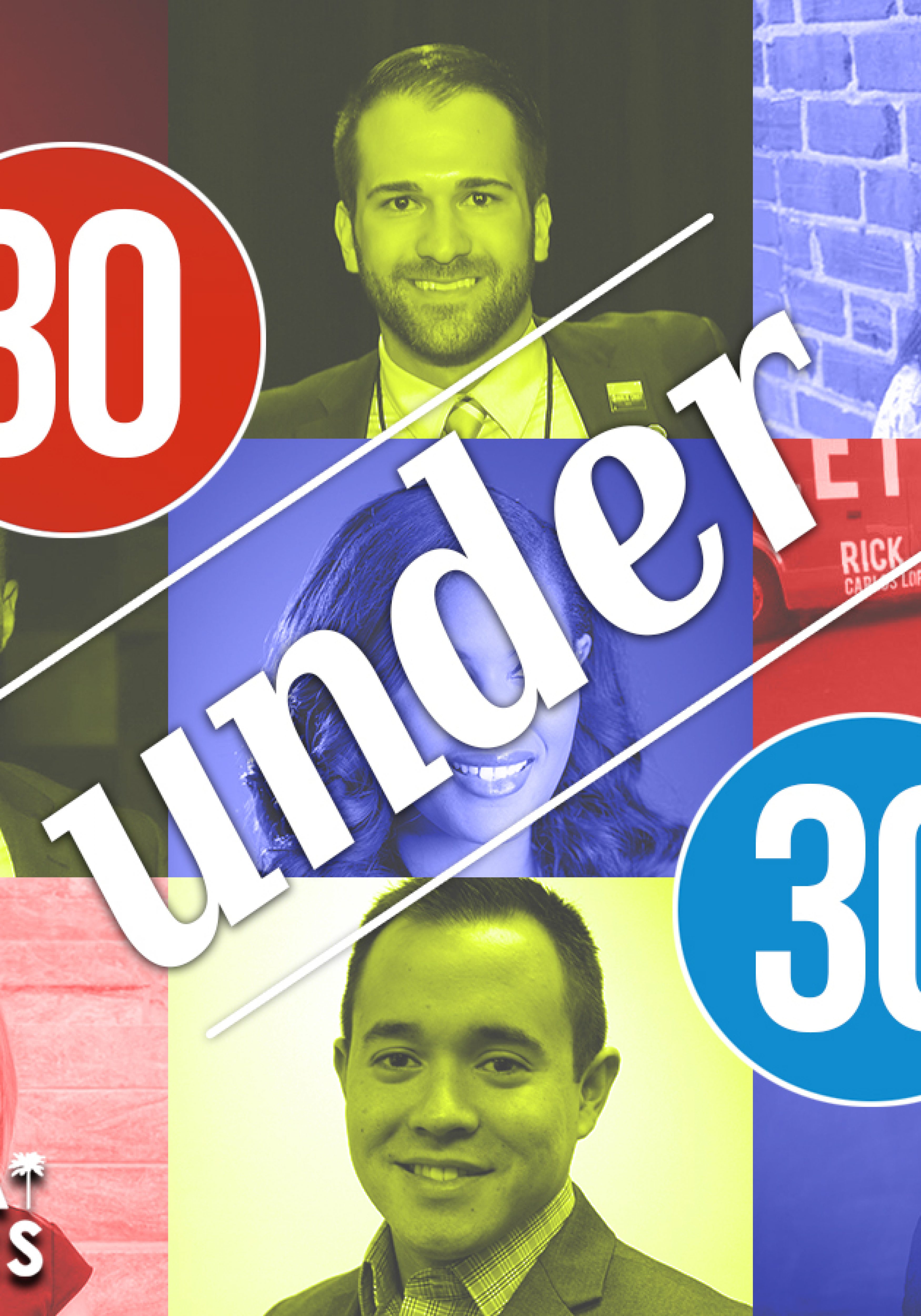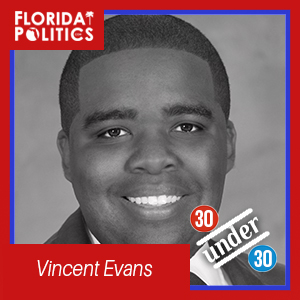 Vincent Evans has been working his way up through the political process since his student days at Florida A&M University.
After graduating, he worked as a legislative analyst for the Senate minority office and in the Department of Agriculture in Consumer Services. In 2014, he took a job as an aide to Tallahassee City Commissioner Curtis Richardson, where he continues today.
Here's Evans in his own words.
I am (age) … 28
I live in … Tallahassee.
I got into politics because … I fell in love with "the process" as a young man. I came to Tallahassee every year in high school to serve as a Senate page. Having a front-row seat during those years confirmed for me that it was the career path I wanted to pursue. I firmly believe that public service is one of life's most noble of callings. I grew up understanding that to whom much is given, much is required. I believed then and believe now, that helping people, particularly those who can't help themselves, was the purpose for own life's work, and there is almost nothing like the feeling of joy you get from lending a helping hand to those in need.
One principle I always put above politics is … integrity and kindness. I know that without integrity, you won't make it in this business in the long run. And when it comes to kindness, we need more of it in this world and in politics today. I live by the quote, "Be kinder than necessary because everyone you meet is fighting some kind of battle."
Person or people who gave me my first shot … my sixth-grade middle school class gave me my first shot when I was elected to the student council. Those were the days. In all seriousness, I've had so many folks along the way who have taken a chance on me — Tola Thompson gave me my first shot real shot when I was in undergraduate school.
I've already worked for/on (campaign, issues, etc.) … I have worked for a number of campaigns at the local, state and federal levels — I learn something new each time. Additionally, I previously worked for the Florida Senate Democrats. I currently work as the chief aide for a Tallahassee City Commissioner and headed up African-American outreach efforts for Hillary for America.
When I begin a project or first work on a campaign, I look for … the win. Campaigns bring out the best in worst in people. They are the most exhilarating and the most draining. I wouldn't trade it for anything. The truth is, I look for the win, and work my heart out to get there, because I know the candidate or cause means something to me and my values and its worth fighting for. I haven't always won, but then again that's when I've learned the best lessons.
I've been blessed to have these people as my mentors … Theresa Frederick and Deborah Fairhurst, who taught me to keep my head down and do my work, Al Lawson gave me countless opportunities and showed me what a good heart really looked like, Alan Williams gave me a seat at the table, Curtis Richardson believed in me and elevated me, Allison Tant never forgot to call my name, Gayle Andrews helped me find my purpose, and Lori Ricks challenged to be a better me. But my parents and grandparents are who I owe it all to — they made me the man I am today.
The people I most admire in politics are … those who remember from whence they came, live up to the values they were taught, and believe that our best days are still ahead of us.
One lesson I've already learned is … life is too short and time too precious. This life isn't a dress rehearsal- so live it your way. Don't take yourself too serious, but remember this work is serious; it matters to people and their lives. Never forget where you come from. And be kind.
If I wasn't working in politics, I'd be … an actor.
In 10 years, you'll read about me … and I pray it's a story worth reading.