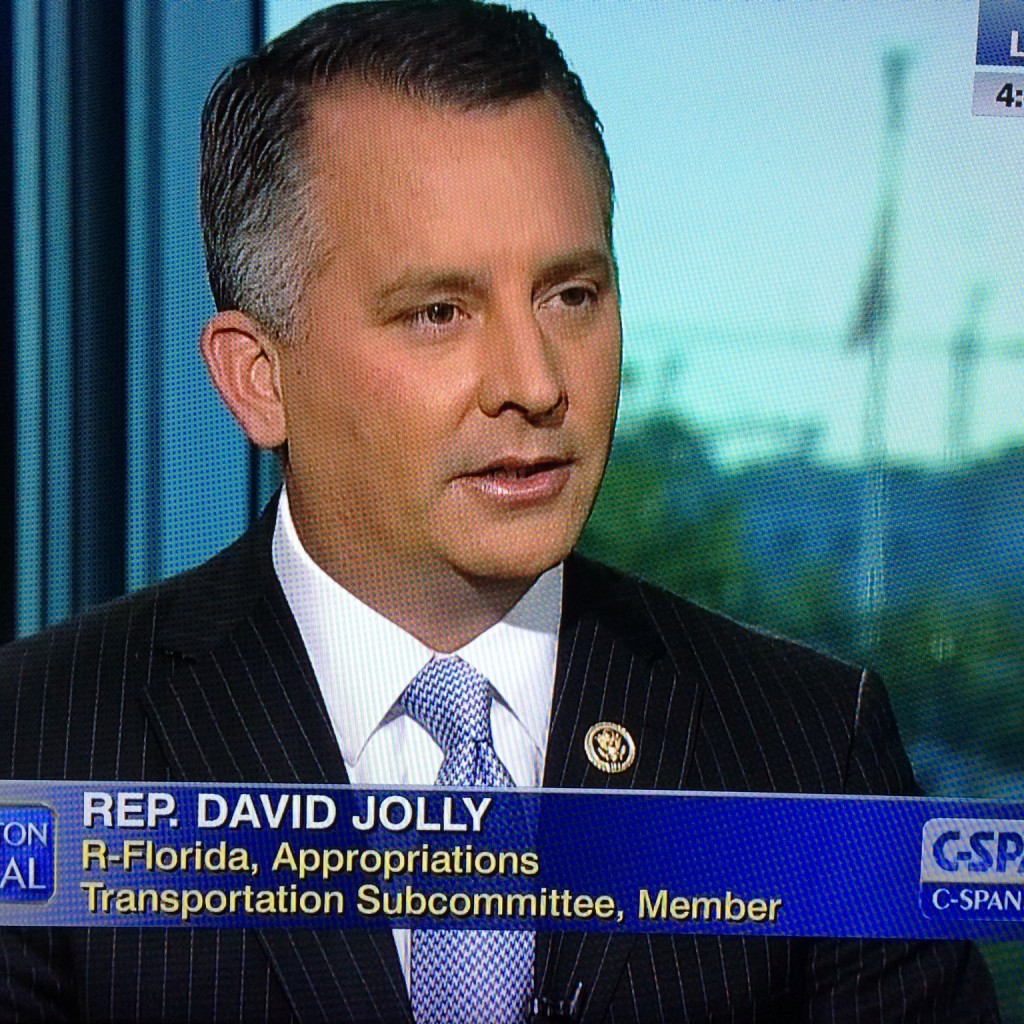 Pinellas County Congressman David Jolly will get another national platform to discuss his legislation that would ban federally elected officials from asking for campaign contributions when he speaks at the National Press Club next Monday.
Jolly's STOP Act faces long odds of passage through Congress, however. He has been able to gain only eight co-sponsors in the House, and none in the Senate. Nonetheless, it's certainly brought him a lot of national attention, including a featured appearance on CBS' "60 Minutes" last month. The coverage coincides with his attempt to win the Republican nomination for U.S. Senate in Florida later this summer.
"Let's call the status quo of members of Congress dialing for dollars what it really is — cheating the taxpayer. It's a first-rate bipartisan shakedown of the American people, and it's time to put an end to it," Jolly said in a statement announcing his Press Club speech, which will take place May 16, at 10 a.m. "In any other profession, if you spent half your week doing something other than what you were hired to do, you'd be fired."
Joining Jolly at the event will be Minnesota Democratic Rep. Rick Nolan, one of the bill's eight co-sponsors. Nolan served three terms in the House in the 1970s and was elected again to Congress in 2013. Nolan said when he returned to D.C. he hardly recognized the institution because of the amount of time members spend dialing for dollars.
Jolly's proposal has put him on the wrong side of the National Republican Campaign Committee. A representative of the NRCC accused Jolly of lying when he said on "60 Minutes" that he attended a meeting where he was informed he would have to raise $18,000 a day making phone calls to solicit campaign funds. A member of Jolly's congressional staff vehemently denied that, providing an exact date and time when Jolly says he was given that information.