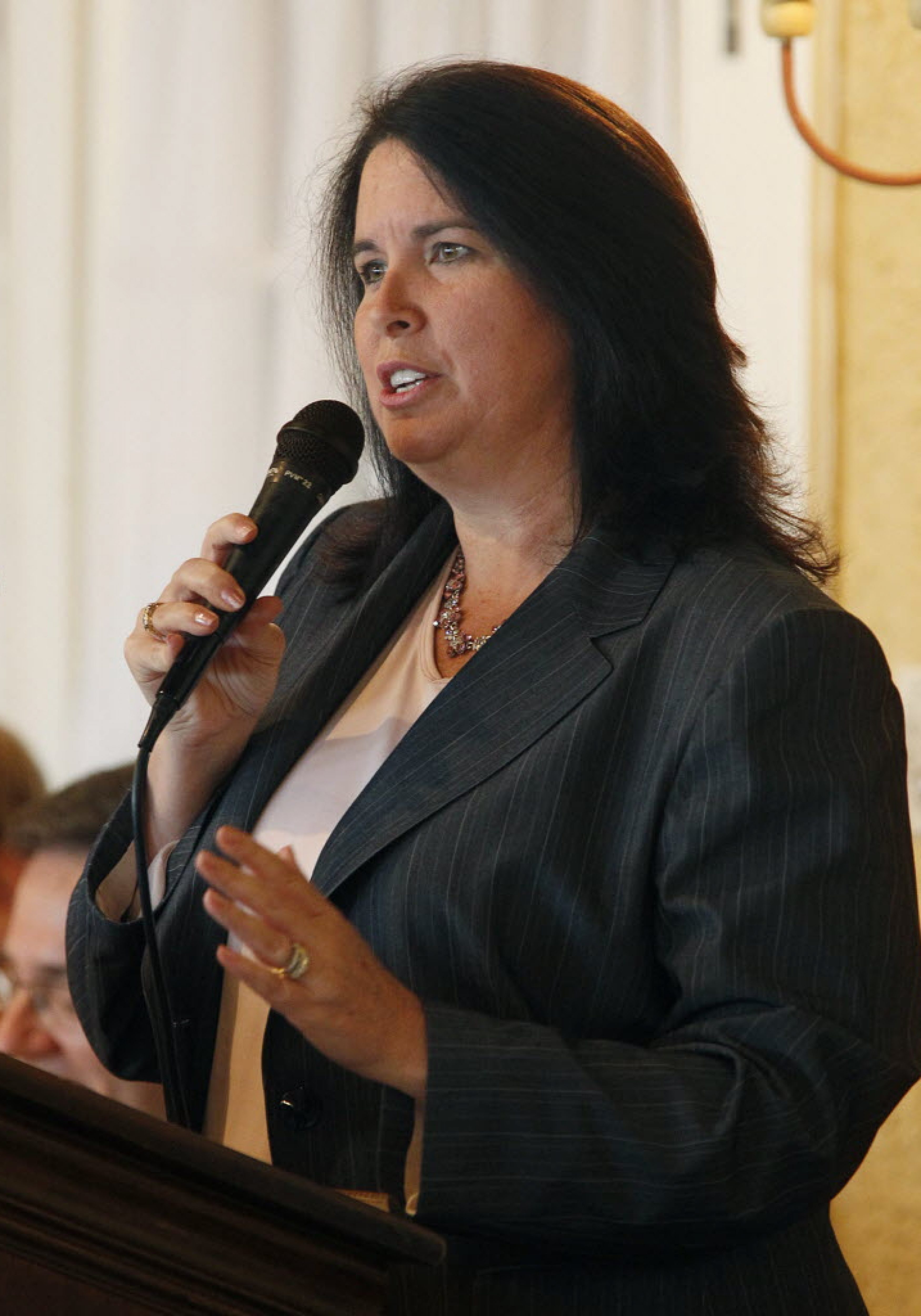 One of the most controversial bills passed by the Florida Legislature in the 2016 session was an abortion measure that prohibited state funding for routine care at abortion clinics, and placed requirements for physicians similar to a Texas law currently under review by the U.S. Supreme Court.
The measure outraged Planned Parenthood, who say it could force clinics to close.
But Polk County Republican Sen. Kelli Stargel, who sponsored the bill in the state Senate, says it's really just a common sense regulatory bill.
"I've been deemed a person who hates women, that is not supportive of women's safety. To me, it's just the opposite," she told a crowd of Republicans attending the state party's spring quarterly meeting at the DoubleTree hotel in Tampa on Friday.
"A lot of people said I was doing model legislation from Texas, and that is not the case at all," Stargel maintained, referring to her work on pro-life issues in the Legislature for years.
The bill includes a provision that requires doctors performing abortions to have admitting privileges at nearby hospitals, a type of formal affiliation that can be difficult to obtain. In that respect it's similar to a 2013 Texas law that included admitting privilege requirements for doctors and stringent regulations for clinic buildings. That's currently under review by the Supreme Court, with a ruling expected before the end of next month.
Clinics would have to meet the more stringent safety standards of ambulatory surgery centers and also face annual inspections. Stargel said it was discovered last summer with some Planned Parenthood clinics that "there were some inconsistencies on definitions and things like that."
The state's Agency for Health Care Administration filed charges against Planned Parenthood centers in St. Petersburg, Fort Myers and Naples last year, contending the clinics were performing abortions within the second trimester, which they are not licensed to do. However, the state dropped the charges. Planned Parenthood of Southwest and Central Florida say they spent more than $150,000 in legal expenses to defend themselves in that case, and say they're fighting to get that money back.
Planned Parenthood says where the bill really hurts women is the provision that blocks money for preventive medical care at the same facilities where privately funded abortions occur. The new law prohibits Planned Parenthood from working with public health departments.
Stargel mocked reports that the bill would be "devastating" to Planned Parenthood, saying, "All the bill did and say was that our state contracts were not going to be with organizations that provided elected abortions. So if their entire business model was dependent on the state of Florida, we don't fund abortions anyhow, so something was messed up there."
Naples House Republican Matt Hudson, who accompanied Stargel on the stage in a presentation of what they dubbed the "Top 10 things you should know about the Legislative session," said that he was outraged to learn that though the state does not fund Planned Parenthood, "there were eight county health departments that took it upon themselves without legislative authority on their own to enter into contracts with them," a move he said he was able to end during the last Legislative Session.