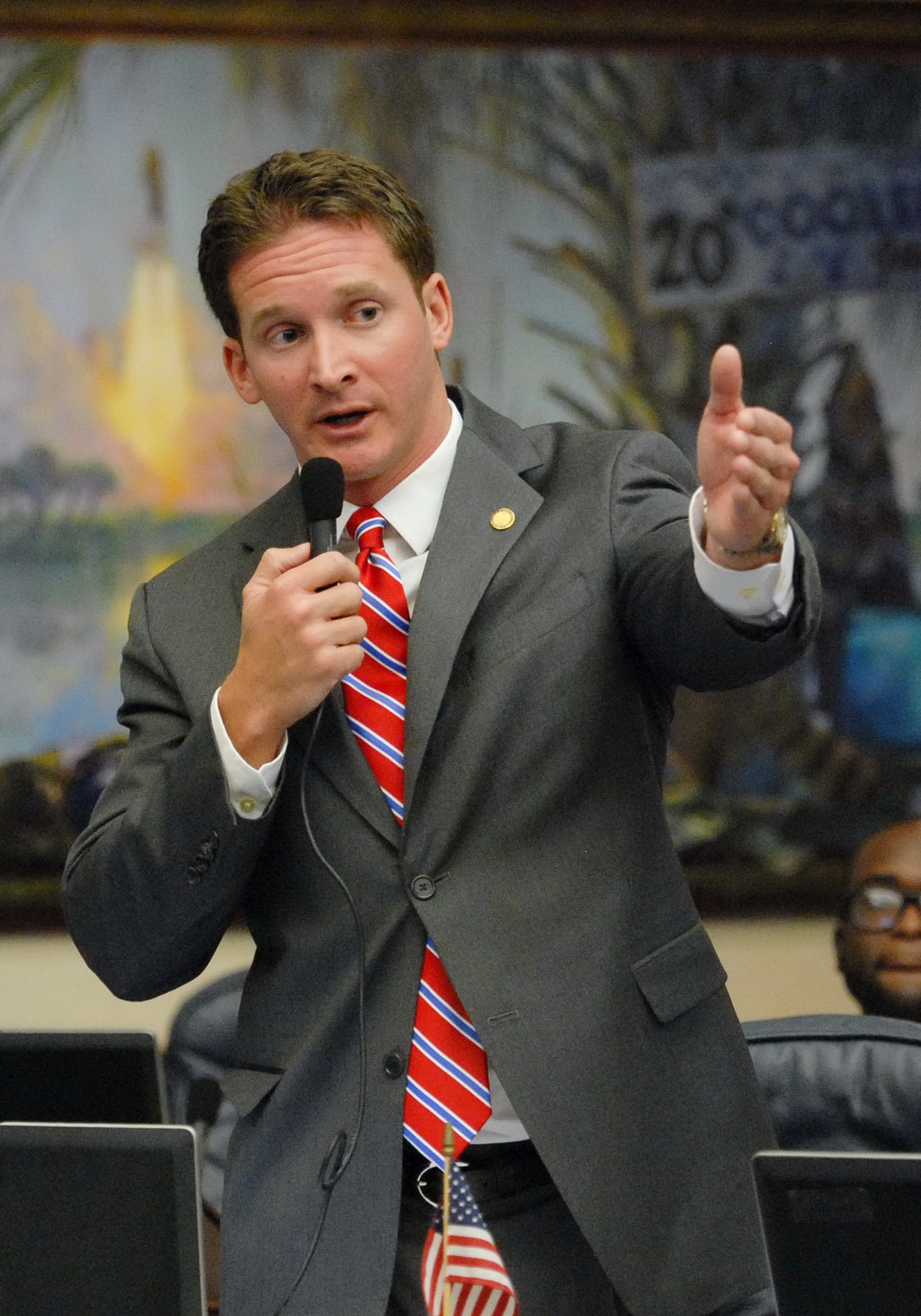 Dane Eagle is officially kicking off his 2016 re-election campaign later this month.
Eagle will hold a kickoff fundraising reception at 5:30 p.m. May 26 at the Team Aubuchon Mandolin Model Home in Cape Coral.
Gary Aubuchon, a former state representative and the president of Aubuchon Homes, is among those hosting the event. Brian Rist, the president and CEO of The Smart Companies, Michel Doherty, a prominent Lee County political supporter, and Lee County Tax Collector Larry Hart are also on the host committee.
"We've accomplished a great deal together, but there is still work to be done," said Eagle in an email accompanying the invitation. "Your support is vital in our success. I hope you will join us for a great evening of conversation and friendship."
Eagle was first elected to the Florida House in 2012. State records show the Cape Coral Republican faces Democrat Graham Madison Morris in November. He currently does not have a primary opponent.
Eagle has raised $75,886 since announcing his re-election bid in November 2014. He has more than $4,100 cash on hand, according to the most-recent campaign finance reports.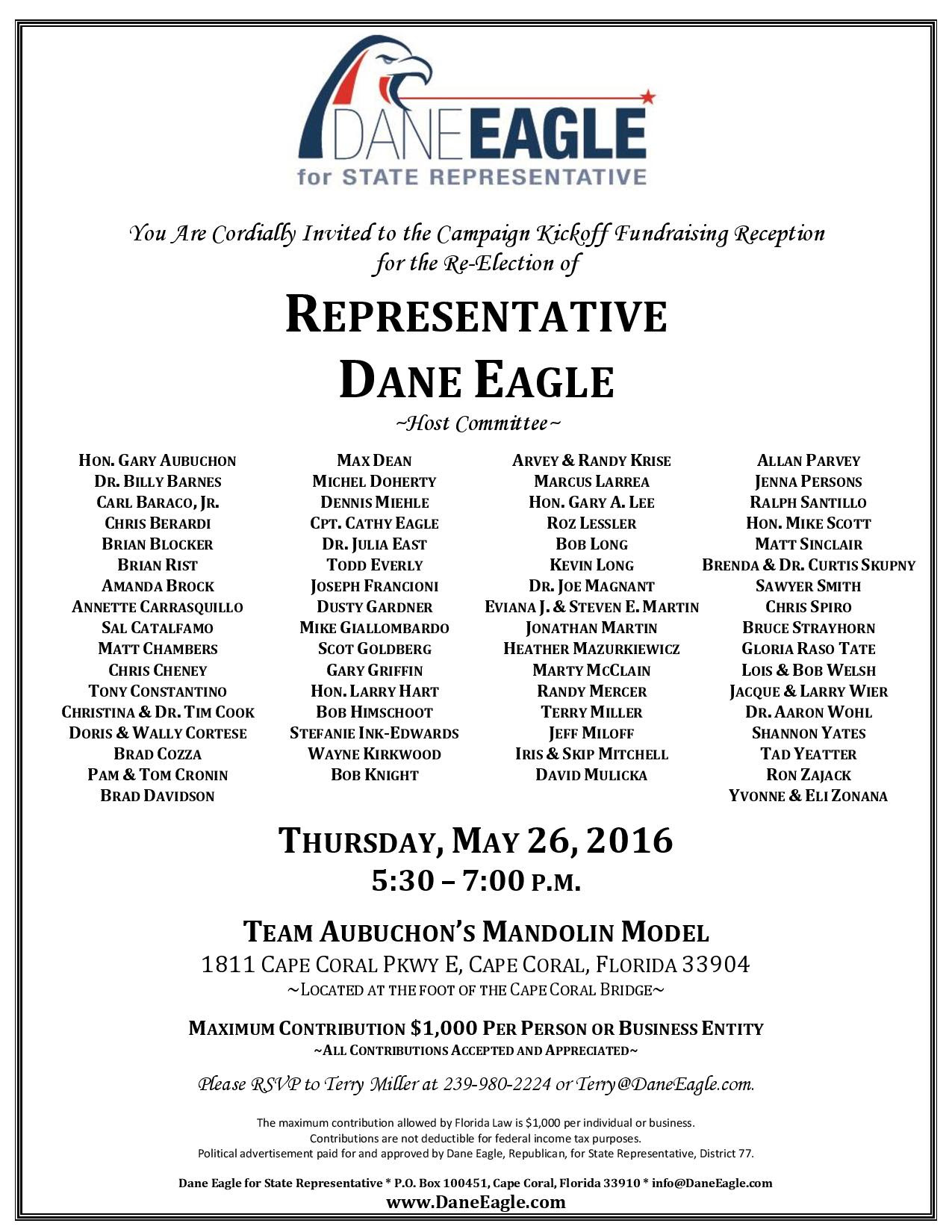 Disclosure: Dane Eagle is a client of Extensive Enterprises, LLC, the holding company of Extensive Enterprises Media.