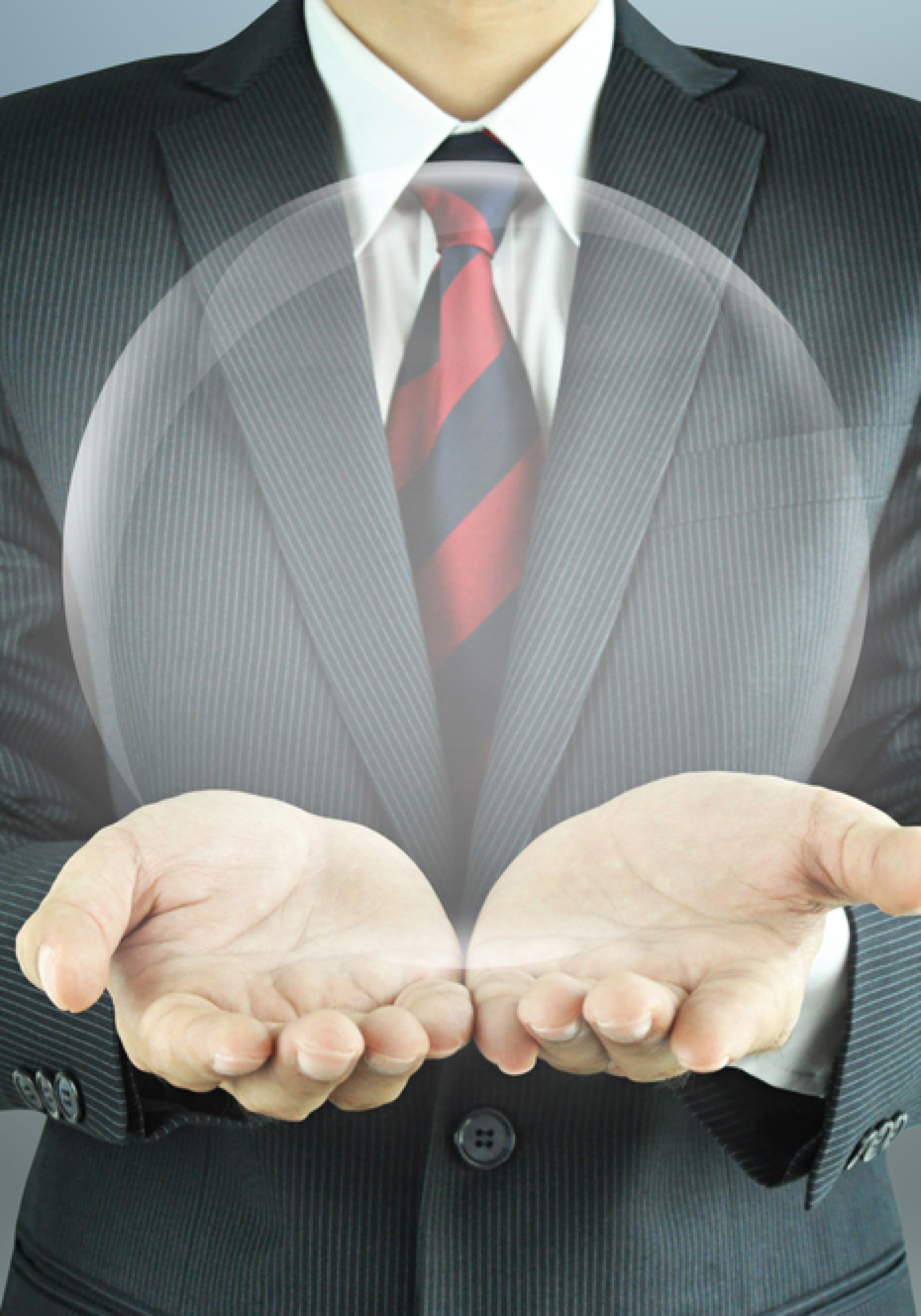 The state's position on its public records is increasingly becoming, "Ask me no questions, I'll tell you no lies."
The First Amendment Foundation, which watchdogs Floridians' open government, now has a handy ticker on its website.
Reminiscent of the National Debt Clock, it now tallies 1,106 exemptions of your right to know.
Still more go into effect this year. They include an expansion of the exemption for "trade secrets" to include financial information (though the new provision doesn't define what that means.)
Meantime, companies are going to judges for court orders declaring that certain info is off-limits as trade secrets.
As FloridaPolitics.com reported this week, a company that manages dental benefits for the state children's health insurance program is fighting the release of what it calls "proprietary, confidential business information."
Another ongoing case was filed by an animal research lab over paperwork it said contained "customer and supplier information."
In both cases, the companies may well be within rights, fighting requests likely submitted by competitors seeking a business advantage. And generally, there are fair legal and business reasons for some information being out of the public domain.
Questions remain: Where does it stop? Who draws the line? If judges, does this mean ever-increasing cases in the courts by parties seeking to define their rights under all these exemptions? Stay tuned…
Coming up, the usual assortment of tidbits, leftovers and not-ready-for-prime-time moments by Jenna Buzzacco-Foerster, Ryan Ray, Jim Rosica and Peter Schorsch.
But first, the "Takeaway 5" — the Top 5 stories from the week that was:
Potty talk — The debate over transgender students' access to bathrooms has come to Florida. State Rep. Janet Adkins called the Obama administration's guidance a violation of state's rights, and called on Attorney General Pam Bondi to issue an opinion on the decision. The Attorney General's Office declined to wade into the issue, saying it doesn't issue opinions on federal law.
Battle against Zika — Florida lawmakers have been leading the charge to curb the spread of Zika. Attempts by several Sunshine State lawmakers — including Marco Rubio, Bill Nelson, Gwen Graham and Carlos Curbelo — to convince their colleagues to spend $1.9 billion to fight the spread failed. The Senate passed a $1.1 billion proposal; while the House approved a $622 million proposal. As of Thursday, there were 122 cases of Zika in Florida.
Acting no more — Florida has a new Surgeon General. Gov. Rick Scott appointed Dr. Celeste Philip as the Secretary of the Department of Health and the state's Surgeon General. Philip has served as the acting Surgeon General since March, when the Florida Senate failed to confirm Surgeon General John Armstrong. Her appointment goes into effect immediately, but it will need to be confirmed by the Florida Senate during the 2017 legislative session.
Drilling decision — The Florida Supreme Court ruled 6-1 that state regulators were wrong to allow Florida Power & Light to charge customers for its investment in an Oklahoma natural gas project that relies on fracking. FPL said the investment would help stabilize fuel prices and save customers money in the long haul.
Monkey business — Primates Products, Inc., filed suit to prevent the state's Department of Agriculture from releasing records it says contain trade secrets. The Department of Agriculture in March alerted the company that it had received a public records request for copies of all certificates in its possession, with the request mentioning Primate Products by name. The company responded that the paperwork had "customer and supplier information," and said they contained trade secrets.
 —
Here's a shocker: Tourists love Florida.
Nearly 30 million tourists visited the Sunshine State during the first three months of 2016, according to VISIT FLORIDA. Of the 29.8 million visitors, 25.5 million of those came from within the United States; while another 1.6 million came from Canada. VISIT FLORIDA estimated 2.6 million tourists traveled from overseas to visit the Sunshine State in the first quarter.
"It is great news that nearly 30 million visitors have already come to Florida this year," said Sen. Jack Latvala in a statement Monday. "We want Florida to be the number one travel destination worldwide, and we will continue to support our tourism industry to meet that goal."
VISIT FLORIDA data shows that the first quarter of the year is typically the strongest three-month period.
More than 26.6 million tourists — including nearly 22.3 million domestic travelers — visited Florida in the first quarter of 2014. VISIT FLORIDA records show more than 28.4 million visitors — included nearly 24 million domestic tourists — visited the Sunshine State in the first three months of 2015.
Wonder why the first quarter is so popular? The average high in Orlando this February was 76 degrees. The average high in Cleveland in February? 39 degrees.
—
Rep. Shevrin Jones took Chicago by storm as part of the 11th annual National Convening of People for the American Way Foundation's Young Elected Officials Network.
Jones, who was elected state director in 2015, participated in issue-based training sessions and shared best practices with nearly 150 fellow progressive elected officials from across the nation. The 32-year-old has been a member of the Young Elected Officials Network since November 2012
"What I was looking forward to the most was meeting and standing in the same room with over 100 other young elected officials from across the country," he said in a statement. "The mere fact that we can come together and discuss public policy in one room is what makes this experience enjoyable and innovative. This is how collaborative work is done!"
The Young Elected Officials (YEO) Network, a project of People for the American Way Foundation, is the first and only national initiative to provide a network of support to the newest generation of progressive leaders at every level of elected office. Over the last decade, the YEO Network has grown to more than 1,000 members from every state and at every level of office.
"In this transformational year for our country, the time is now to advocate for forward-thinking solutions to the challenges we face," said Tallahassee Mayor Andrew Gillum, director of youth leadership programs at People for the American Way Foundation. "Our members are stepping up to answer that call to service."
—
The Broward County Housing Authority can add a few good men — and women — to its roster.
On Monday, Gov. Scott appointed Russell Marcus and Karyne Pompilus to the Broward County Housing Authority. Scott also reappointed Mark O'Loughlin to the board.
Marcus, a 38-year-old Coral Springs resident, is chief of business and economic incentives for the Florida Department of Economic Opportunity. He succeeds Jennifer Nicole, and was appointed to a term ending Oct. 25, 2018.
Pompilus, a 53-year-old Lauderdale Lakes, is the executive director of Actions for Better Future, Inc. She succeeds Francis Petrocelli, and was appointed to a term ending Oct. 31, 2017.
O'Loughlin, a 49-year-old Pembroke Pines resident and president of Trademark Graphics, was re-appointed to a term ending Nov. 18, 2019.
The governor also reappointed Nancy Banner, a 51-year-old Palm Gardens resident, and Philip Ward, a 60-year-old Jupiter resident, to the Health Care District of Palm Beach County. Banner was reappointed to a term ending Sept. 30, 2019; while Ward's term ends Sept. 30, 2018.
Scott also reappointed three people — Richard Cole, a 72-year-old resident of the Villages; Jeffery Hurst, a 50-year-old Montverde resident; and Arlene S. Shackelford, a 55-year-old Port Saint Lucie resident — to the Florida Endowment Foundation for Vocational Rehabilitation.
All three were re-appointed to a term ending Sept. 30, 2018.
And finally, Scott also appointed 81-year-old Tom Napier to the State Retirement System. The former Leon County Clerk of Courts employee said he will serve the Florida Retirement System's career service advisory board. His term ends Dec. 31. Napier is a cousin of the late character actor Charles Napier, who died in 2011.
—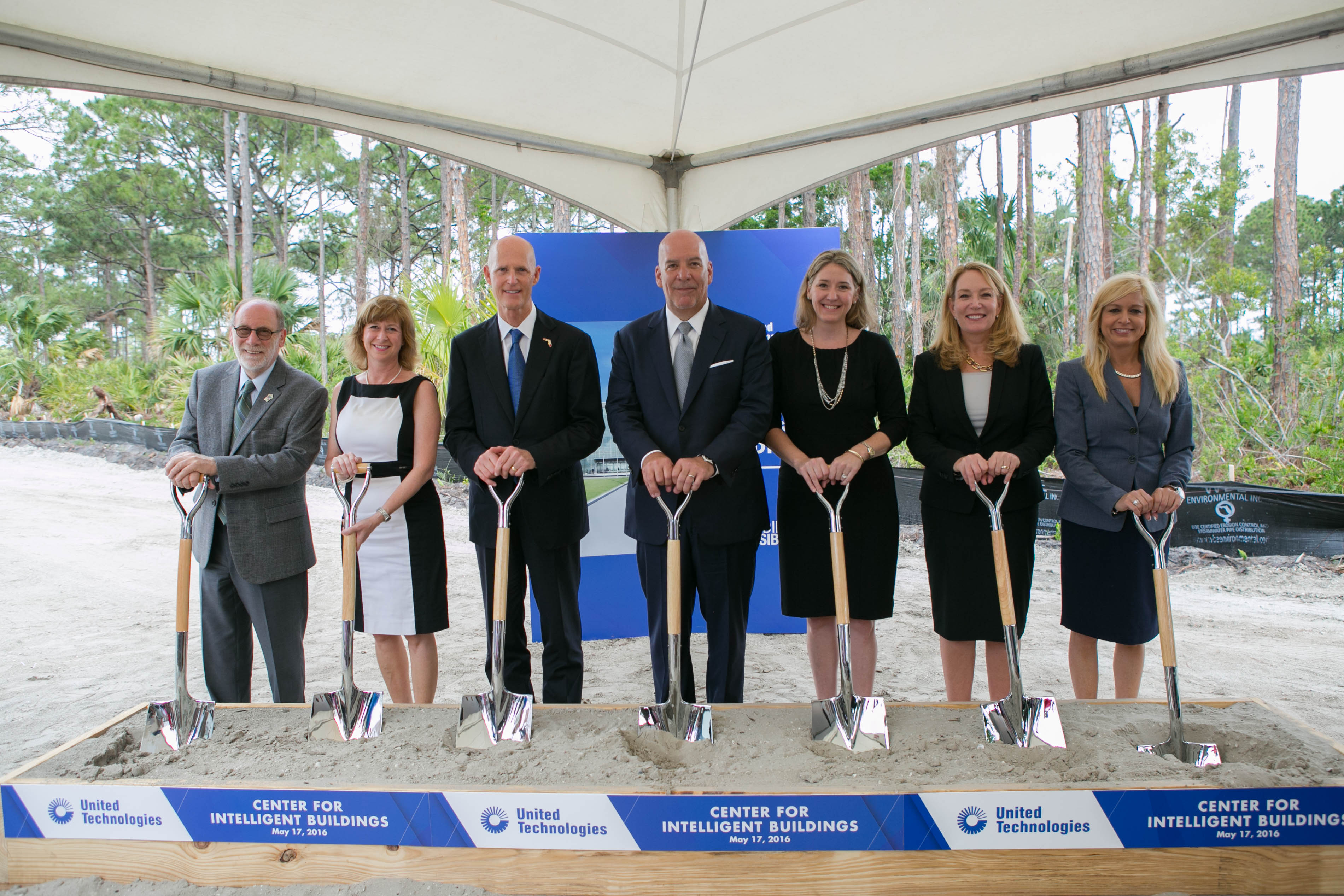 Let's turn some dirt!
Gov. Scott was on hand for the ground breaking ceremony for United Technologies new UTC Center for Intelligent Buildings in Palm Beach Gardens. The company has already created 250 new jobs in the community, and plans to employ 380 Floridians.
United Technologies is one of the world's largest providers of building technologies. The UTC Center for Intelligent Buildings will serve as the global headquarters for UTC Climate, Control and Security, a $17 billion business with about 55,000 employees across the world.
The center is also mean to be a place where visitors can experience new ways to interact with current and emerging building technologies.
"Every day our employees are taking challenges that some might deem impossible and are building possible through their innovative solutions," said Bob McDonough, president of UTC Climate, Controls & Security in a statement. "This center will serve as a living showcase, demonstrating the latest building technology and pioneering new concepts that will help our customers meet their needs efficiently, sustainably and intelligently."
The 224,000 square foot facility is set to open in 2017, and will feature advanced, environmentally responsible building systems and materials.
—
Same sex couples can now receive birth certificates that list the names of both parents.
The Department of Health on May 5 instructed all Florida hospitals and birthing centers to begin issuing birth certificates to married same-sex couples who have given birth to a child that lists them as "mother" and "father."
The department is also issuing amended birth certificates to same-sex couples who already had a child during their marriage. The move comes 16 months after same-sex marriage became legal in Florida, and 10 months after three couples and Equality Florida sued the Department of Health to receive a birth certificate listing both same sex parents.
"Florida has dragged its feet long enough — it is some relief that married same-sex couples are finally receiving birth certificates that include both parents, though they are inaccurately listed as 'mother' and 'father,'" said Hannah Willard, the policy and outreach coordinator for Equality Florida. "The Department's long overdue directive does not resolve all legal issues for same-sex couples and their families, and litigation is ongoing to ensure that all parents are treated equally and appropriately under the law."
Couples can find more information on the Department of Health's website on how to request an amended birth certificate.
—
Janet Adkins has been recognized as the Florida Council Against Sexual Violence's legislator of the year for her work on behalf of sexual assault victims. The organization honored Adkins during its Biennial Summit and Awards Luncheon in Jacksonville.
"The Florida Council Against Sexual Violence is honored to recognize Rep. Adkins as an outstanding legislator for her tireless work on the untested rape kit backlog issue," said Jennifer Dritt, executive director of the Florida Council Against Sexual Violence, in a statement. "Rep. Adkins's tough-minded and collaborative advocacy has not only made a significant impact in protecting victims' rights, but it also empowers victims to seek justice in a situation where they too often feel powerless."
Adkins and Sen. Lizbeth Benacquisto sponsored legislation this past session to prevent an untested rape kit backlog in the future. The law requires rape kits be submitted for testing within 30 days after law enforcement receives it; and requires the kit to be tested within 120 of it being submitted to the statewide criminal analysis lab for testing.
Adkins said she was "honored to have received" the recognition from the Florida Council Against Sexual Violence.
"With their support, we passed legislation to ensure that DNA evidence collected in sexual assault cases receives timely testing," the Fernandina Beach Republican said in a statement. "This is a huge step forward in providing justice to the victims and putting the offenders in jail."
The Florida Council Against Sexual Violence is a federally recognized, statewide non-profit organization committed to victims and survivors of sexual violence and the crisis programs that serve them.
—
Call him the "Guardian of Small Business."
That's the title bestowed on Sen. Jeff Brandes by the National Federation of Independent Business. This week, the group awarded Brandes, a St. Petersburg Republican, with its Guardian of Small Business award for his work in the small business community.
"Senator Brandes' leadership on pro-business legislation, including his work on reforms to civil forfeiture laws, and his opposition to expanding Obamacare in Florida, have proven his dedication to small business owners and NFIB members, and we're proud to recognize him for championing these causes," said Bill Herrle, the executive director of NFIB/Florida, in a statement.
The NFIB Guardian of Small Business award is the association's highest honor given to lawmakers whose work reflects support and advocacy for the small business community during the previous legislative session. Brandes has a 96 percent voting record with NFIB/Florida.
"As a small business owner, I have seen first-hand the impact of burdensome government regulations," said Brandes in a statement. "Small businesses are the backbone of our community. We should cut taxes and eliminate unnecessary red tape always and everywhere to keep growing more jobs for Floridians."
—
The Florida Commission on Human Relations is now accepting nominations for the Florida Civil Rights Hall of Fame.
"We are once again excited to be accepting nominations for next year's Civil Rights Hall of Fame. This program honors leaders and advocates who have tirelessly worked to protect the rights of various populations throughout Florida," said Michelle Wilson, the executive director of the commission. "We must continue our efforts to honor the civil rights pioneers who came before us and use their heroic stories as a way to educate and empower our next generation."
Judges are looking for candidates who made significant contributions and provided leadership toward the state's progress and achievements in civil rights. Contributions can include community empowerment, legislative advocacy, coalition building and multicultural education initiatives.
The deadline to submit nominations is July 15.
—
Fallen officers were honored this week as part of National Police Week.
On Wednesday, Department of Corrections Secretary Julie Jones honored fallen correctional officers and employees during a wreath laying ceremony at Wakulla Correction Institution.
"Each day our members courageously put their lives on the line in pursuit of public safety. During this ceremony, we take a moment to remember and honor those who have made the ultimate sacrifice in dedicating their lives to protecting Florida's communities," said Jones. "We are forever grateful for their service."
The agency honored three fallen members — Correctional Probation Officer Artherene Alexander, Correctional Probation Senior Supervisor Eric Simpson, and Vocational Instructor John Roark — during the ceremony, presenting the officers families members with a display containing the agency's flag. Their names will also be engraved in the Fallen Officer Memorial at the institution.
Agriculture Commissioner Adam Putnam also honored officers, calling on Floridians to "remember and give thanks for the thin blue line that protects the Sunshine State."
"The Florida Department of Agriculture and Consumer Services' sworn law enforcement officers are a small — but critical — piece of that thin blue line that protects and serves our state, including our nearly 20 million residents and more than 100 million annual visitors," he said in his email update this week. "Florida's crime rate is at a more than 40-year low. This peace of mind is a result of the hardworking men and women in uniform who serve to protect our communities. For that, we should be thankful."
National Police Week runs through May 21.
—
The Florida Department of State is looking for a few great Floridians.
The department's Division of Historical Resources is accepting recommendations for who should replace General Edmund Kirby Smith in the National Statuary Hall Collection at the United States Capitol. The move comes after state lawmakers OK'd a request during the 2016 legislative session to remove and replace the statute.
Floridians can may suggestions using an online survey or in writing. The deadline to make a recommendation is 5 p.m., June 10.
"I encourage all interested Floridians to provide feedback on this important matter. Recommendations may also be submitted to the Division by mail," said Timothy Parsons, director of Division of Historical Resources.
Don't think even think about suggesting yourself, though. The candidate, who must be a Florida citizen, must be dead for at least 10 years as of Jan. 1, 2017 to be considered. The candidate should also have made a significant contribution to Florida or the United States.
—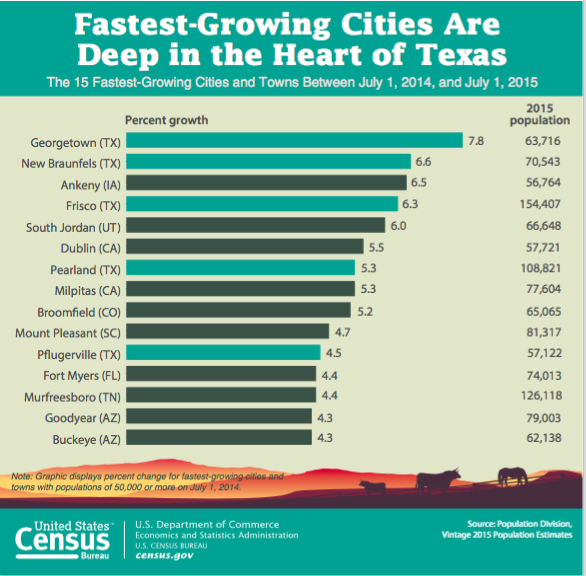 Think your community is booming?
If you live in eight Florida communities, you're probably right.
According to data released by the U.S. Census Bureau, the Florida communities with more than 20,000 people grew the fasted from 2010 to 2015 were Parkland, Cooper City and Doral in South Florida; St. Cloud, Ocoee and Winter Garden in suburban Orlando; and Fort Myers and Bonita Springs.
In South Florida, the growth was helped by land being cheaper inland than on the beach side. The Orlando area has been a leader in job growth; while Fort Myers and the surrounding areas have rebounded from the housing crisis.
According to the Associated Press, Parkland, St. Cloud and Cooper City each grew by almost a quarter in the past five years. Doral and Ocoee each grew by more than a fifth, and Fort Myers and Bonita Springs each grew by under a fifth.
—
More than three dozen state lawmakers have made the honor roll.
The Independent Colleges and Universities of Florida announced its inaugural legislative honor roll list. The list recognizes members of the Legislature who were champions of independent higher education during the 2016 legislative session.
"We are grateful to the many lawmakers who fought for improved higher education policies this past session," said Ed Moore, president of ICUF. "This honor roll salutes legislators who understand the importance of independent higher education in our state and have been dedicated to improving the educational choices of students throughout Florida."
The group honored 20 members of the Florida Senate: Senate President-Designate Joe Negron; Sen. Anitere Flores; Sen. Lizbeth Benacquisto; Sen. Dwight Bullard; Sen. David Simmons; Sen. Jack Latvala; Sen. Arthenia Joyner; Sen. Tom Lee; Sen. Miguel Diaz de la Portilla; Sen. Jeremy Ring; Sen. Jeff Brandes; Sen. Oscar Braynon; Sen. John Legg; Sen. Bill Montford; Sen. Wilton Simpson; Sen. Bill Galvano; Sen. Kelli Stargel; Sen. Denise Grimsley; Sen. Maria Lorts Sachs; and Sen. Aaron Bean.
It also honored 17 members of the Florida House: House Speaker Steve Crisafulli; House Speaker-Designate Richard Corcoran; Rep. Erik Fresen; Rep. Jose Felix Diaz; Rep. Robert Cortes; Rep. Mia Jones; Rep. Shevrin Jones; Rep. Elizabeth W. Porter; Rep. Chris Sprowls; Rep. Jose Javier Rodriguez; Rep. Katie A. Edwards; Rep. Jose R. Olivia; Rep. H. Marlene O'Toole; Rep. George R. Moraitis, Jr.; Rep. Evan Jenne; Rep. Larry Lee; and Rep. Manny Diaz, Jr.
"The foresight of these lawmakers demonstrates great promise to the continued future success of our state. We thank each of them for their robust and convincing support for independent higher education in this state and the students attending those institutions," said Larry Thompson, president of the Ringling College of Art and Design and the immediate past-chairman of the Council of Presidents for the Independent Colleges and Universities of Florida
—
The state's wildlife agency on Friday said it will hold a series of webinars about its black bear management program.
The Florida Fish and Wildlife Conservation Commission (FWC) will host three question-and-answer webinars on topics including "bear population estimates, 2016 bear range updates, Bear Wise communities, results of the 2015 limited bear hunt, and input concerning a possible hunt in 2016," according to a press release.
In late October, hunters killed nearly 300 Florida black bears when the FWC OK'd a bear hunt for the first time in two decades. More than 3,200 hunters bought permits to hunt, including "Motor City Madman" musician Ted Nugent and state Rep. Frank Artiles.
The hunt ended prematurely, however, when 298 bears were killed in the first two days of the hunt. The quota had been 320 over the course of a week.
Wildlife activists denounced the hunt before it started and after it ended. One Florida woman even paid for a small plane trailing a "No Bear Hunt!" banner to buzz the Capitol as Gov. Rick Scott, other elected officials and political candidates were speaking at The Associated Press' yearly pre-legislative session conference held last October on the Capitol's 22nd-story observation deck.
The webinars will be held May 26, May 31 and June 2, each beginning at 6 p.m. Eastern time. Registration is required at www.surveymonkey.com/r/FWCBear. Those without a computer can listen by phone but also require registration by calling 352-372-4747 and asking for Alexis Hampton.
The webinar agenda and other details will be available at MyFWC.com/Bear. For more information, call 850-922-4330 or send an email to [email protected].
—
Change is coming to the governor's communications office.
John Tupps who has served as the governor's spokesman has been promoted to the deputy chief of staff at the Florida Fish and Wildlife Conservation Commission. McKinley Lewis, the Department of Corrections communications director, will replace Tupps in the governor's press office.
The shakeup is expected be completed Monday, reported Arek Sarkissian with the Naples Daily News.
—
Thinking of going out on the boat this weekend?
If so, the Florida Fish and Wildlife Conservation Commission has a friendly reminder for you: Don't forget your life jacket.
Florida had 737 boating accidents in 2015. That's up from 634 accidents in 2014, or about a 16 percent increase. The agency said the number of fatal accidents decreased year-over year. Last year, 55 people died in boating accidents, compared to 73 people in 2014.
According to FWC, in 2015, 87 percent of victims were not wearing a life jacket
"Many of the accidents in this report could have been prevented if the boat operators had paid attention to everything going on around their vessel, maintained a proper lookout and if everyone had been wearing a life jacket," said Capt. Tom Shipp, with the FWC boating and waterways section.
—
And now, to close the door on this week's Takeaways, a story that has all the ingredients of Tallahassee: Legislation, transportation policy and bromance.
On Friday, Democratic communications savant Kevin Cate and hirsute state Rep. Jamie Grant released a three-minute YouTube video sharing their devotion to their alma mater, Auburn University.
The news was that Grant, a Hillsborough County Republican, intends to file a bill next year to create an Auburn specialty license plate, to add to the 123 (by our count) specialty tags Florida now offers.
It would be the first collegiate specialty tag for an out-of-state school.
One slight complication is state law isn't all that clear whether a specialty tag can be created for an out-of-state school. That may have to be another bill.
But really, the newsworthiness of the announcement was the obvious bipartisan bond between these two men. The way Cate comforted Grant at 0:25. The support Grant showed Cate by calling him a "bitter member" of the Auburn family.
You too can feel the warmth by visiting http://iwantmyfloridaauburnplate.com/ and registering your support. The video can be seen there as well. "War Eagle," indeed.
—
Here's this week's edition of Capitol Directions: