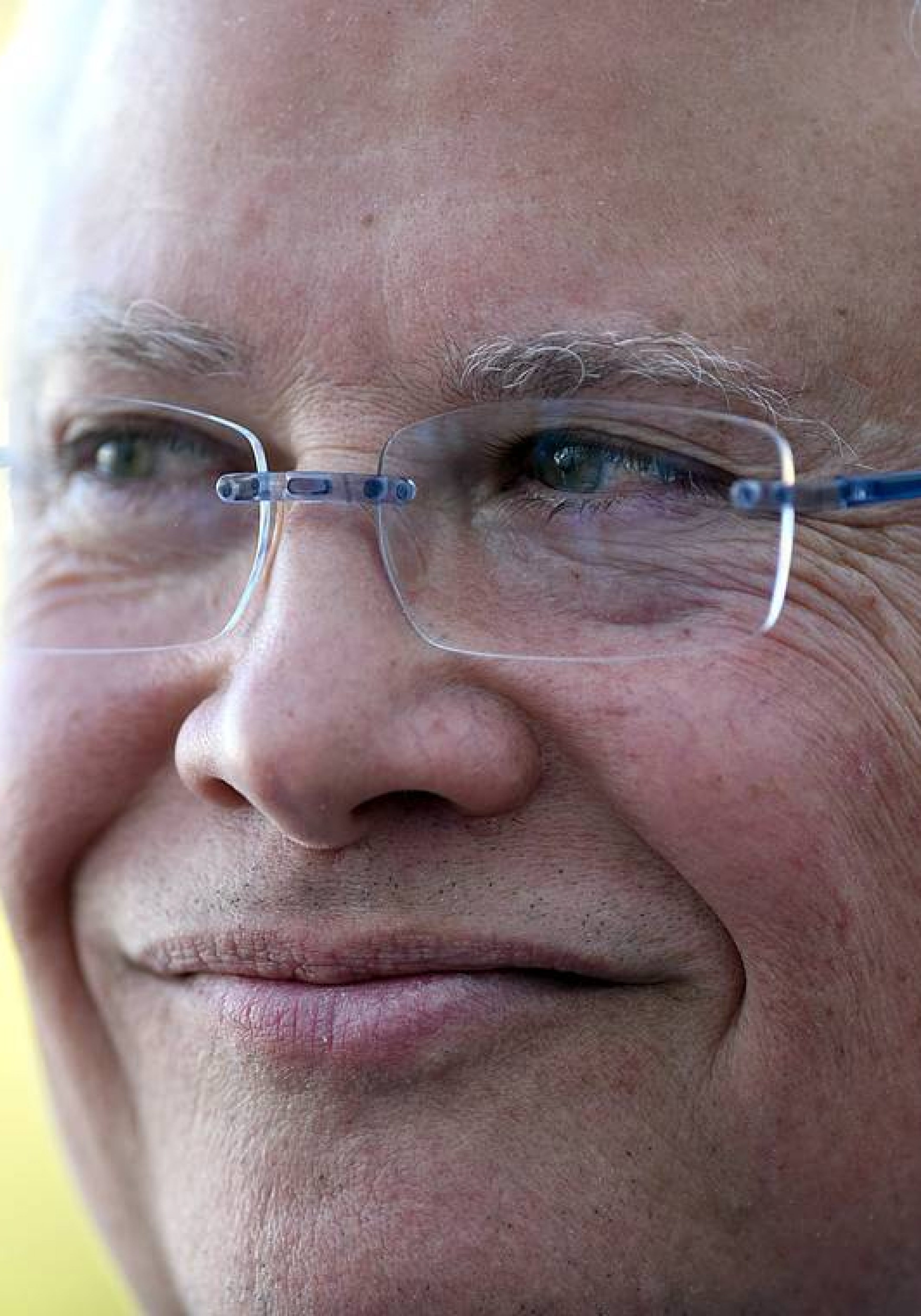 Three more opponents of Florida GOP Senate hopeful Carlos Beruff are criticizing him after it was reported Sunday that he referred to President Obama as "an animal" while speaking in front of a group of St. John's County Republicans last week.
"Unfortunately, for seven and a half years this animal we call president, because he's an animal, OK — seven and a half years, has surgically and with thought and very smart, intelligent manner, destroyed this country and dismantled the military under not one, not two, but three secretary of defenses," Beruff said last week when discussing the president. "And they've all written books about it."
"Sooner or later, you're going to find, this was a plan, he wants us to be just another country. I don't want to be another country. I want to be the United States of America, the greatest country in the world," he added.
David Jolly issued a statement on Sunday night calling on Beruff to apologize. On Monday, Todd Wilcox and Ron DeSantis weighed in as well.
"This president has failed us and undermined the intent of our founders for the last seven and a half years. We can win the debate of ideas without sounding like schoolchildren," said Wilcox. "Name calling the president of the United States for shock value isn't going to keep us safe from terrorist threats or tackle our skyrocketing debt."
"It's clear that Carlos Beruff will say just about anything to try and distract from his record of supporting liberals like Charlie Crist," added DeSantis' spokesman Brad Herold.
On Sunday, Jolly said that "Like many Americans, I believe with the strongest conviction that the president's policies the last seven years have weakened our leadership on the world stage and have weakened us economically here at home, but referring to the president of the United States as an 'animal' is an alarming insult of questionable intent and has no place in American politics. Carlos should immediately apologize."
Beruff spokesman Chris Hartline says that "Carlos was making the point that President Obama has destroyed our country's strength abroad."
The rest of Hartline's remarks were directed towards Democratic hopeful Patrick Murphy, who said that "Mr. Beruff's statement is not only offensive but extremely disrespectful to President Obama's incredible service to our nation. I'm proud to stand by President Obama and his commitment to fighting for Florida families, and I call on Mr. Beruff to immediately apologize for his disrespectful comments. In the U.S. Senate, our diverse state deserves better than Mr. Beruff's clear record of bigotry."
Murphy's response was quoted in the same Huffington Post story that first reported on Beruff's remarks. It generated more response from Beruff's spokesman Hartline, who said that when liberals like him cannot defend their views "they resort to name-calling and the politics of racial division. "
He went on to say that "Congressman Murphy and the rest of the career politicians in Washington should apologize for aiding President Obama in making America weaker."
"Carlos Beruff's racist code words are not hard to crack," said Orlando area Democratic representative and senate candidate Alan Grayson. "Whether he's referring to President Obama, 'secure' borders or Muslim bans, Beruff employs the same hate-filled politics that Donald Trump used to destroy the Republican Party nationally. It's not only morally repugnant, it's political suicide in a state as diverse as Florida."
Meanwhile, at an event in Orange County on Monday, Marco Rubio punted when asked if he had any comments regarding Beruff's comments, saying, "I didn't hear that comment. I haven't read about that. So I don't want to comment about something I haven't heard about."
The only candidate not to return a request for comment regarding Beruff's comments has been Lt. Gov. Carlos Lopez-Cantera.