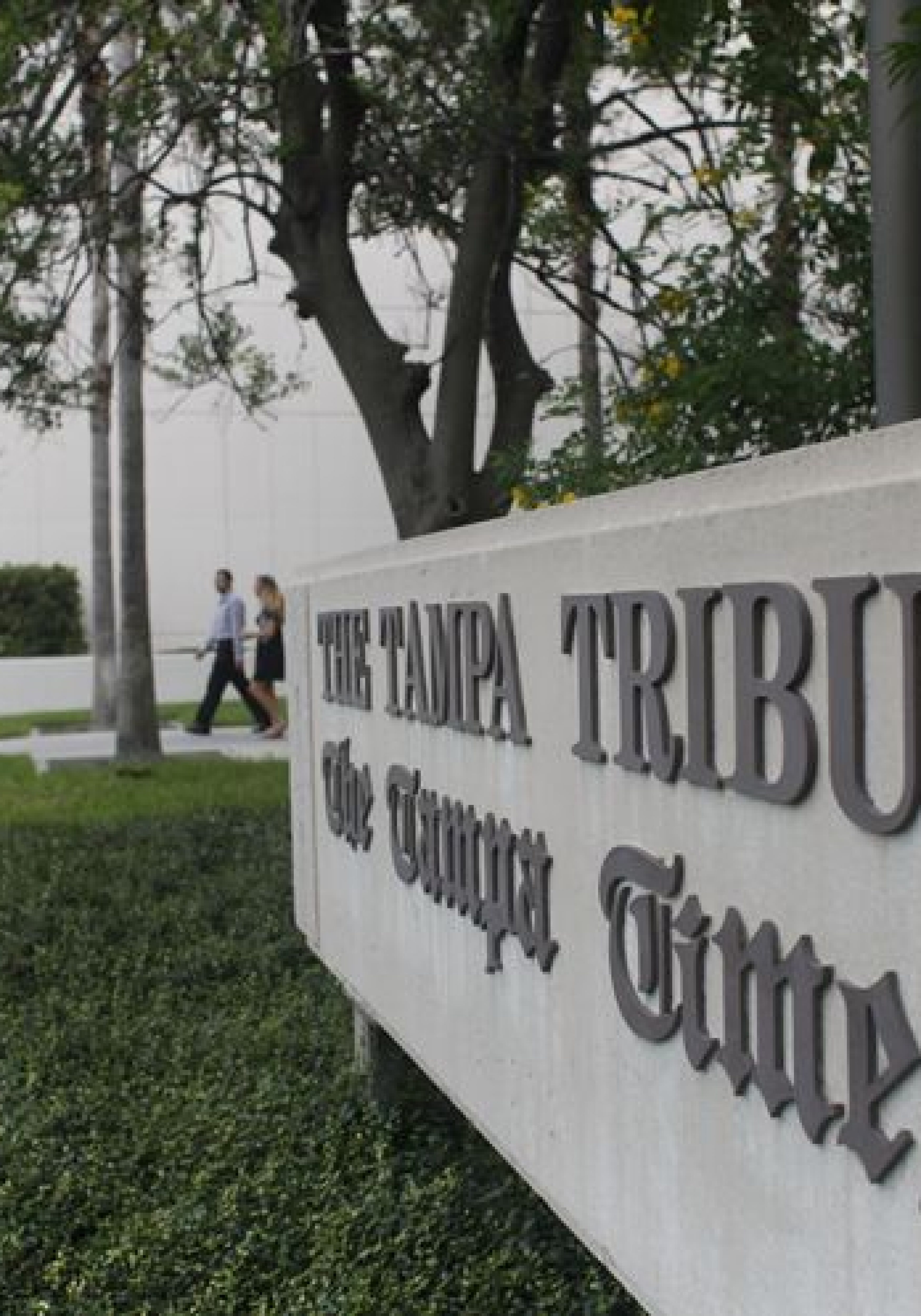 Former Tampa Tribune staffers are hoping what the internet takes away, it can also give back.
Several reporters, editors, designers and others have banded together to find work through social media using the hashtag, #HireATribber.
Elaine Silvestrini, the former Tribune courts reporter who came up with the idea, has become the group's unofficial leader and cheerleader in chief.
Her first tweet with the hashtag was this past Friday: "You won't regret it if you #HireATribber."
It's since appeared in several dozen tweets, including this from former copy editor Ecton Theriot on Monday: "The top 7 reasons to #HireATribber: Award-winning writers, editors, designers, graphic artists, photographers, IT pros, ad sales staff."
"I was applying for a marketing job, and on the application it asked for my Twitter handle," Silvestrini said in an email. "I realized I hadn't tweeted since the layoff because all I used to tweet about (with some small exceptions) was my work. And I wasn't working."
Two weeks ago, the Tampa Bay Times bought the 123-year-old Tribune, its longtime cross-bay rival, and shut it down. Hundreds of former Tribune workers are now out of work, though they'll continue to be paid for 60 days after the sale.
The Tribune suffered from the same problem as many newspapers across the country: Weakening advertising revenue caused by fewer people subscribing and reading. More people, especially younger readers, turn to free online sources to consume news.
"I realized I needed to start tweeting again," Silvestrini added. "But what to tweet about? I wasn't working. But my job now is to find work. So it dawned on me that I should tweet about that."
Now, former colleagues are not just sharing remembrances of Hillsborough County's newspaper of record online, they're also helping each other out with job leads and advice.
"And so I invited them to join me on Twitter," Silvestrini said. "Many have, and I expect more will because this has been going on for only a few days."
Besides Theriot, joining her in the Tweetstorm are web producer and writer Rick Mayer; web producer and writer Chris Spata; web producer and editor Robert D'Angelo; IT professional Rachel Johnson; copy editor Sue Anastasia; Tampa Bay Lightning beat writer Erik Erlendsson; sports editor Joanne Korth; county government reporter Mike Salinero and copy editor and web producer Tim Chong. 
Chong's approach is more arch than others. He tweeted Monday, "Why #HireATribber? We kick butt and chew gum, and we're all out of gum."
Later, he added: "Why #HireATribber? It will bring balance to The Force." (Maybe it's just a coincidence that the nickname of the Times' and Miami Herald's combined capital bureau is the "Death Star.")
Her former officemates "have come in full force, because that's what Tribbers do," Silvestrini said. "We know something needs to be done—we need to get jobs — and we do what we need to make it happen."
"We have developed skills that can benefit pretty much any industry and we need to get the word out," she added. "We know this community as well as anyone … And we're not just newsroom types. There are all kinds of other staff who can contribute to your company, from facilities to receptionists to operations and more."
Silvestrini said many people on Twitter have offered encouragement, ideas, and retweets — but no one's gotten a job. Yet.
"It's really been kind of overwhelming, in a good way, how much it's taken off in such a short time," she said.
"One challenge for most of us is that a huge percentage of the leads we're getting require relocation," Silvestrini said. "That's difficult, if not impossible for many of us. We've put down roots. We have homes and families we can't leave. So any leads that allow us to stay put, whether by working locally or telecommuting, are especially appreciated."