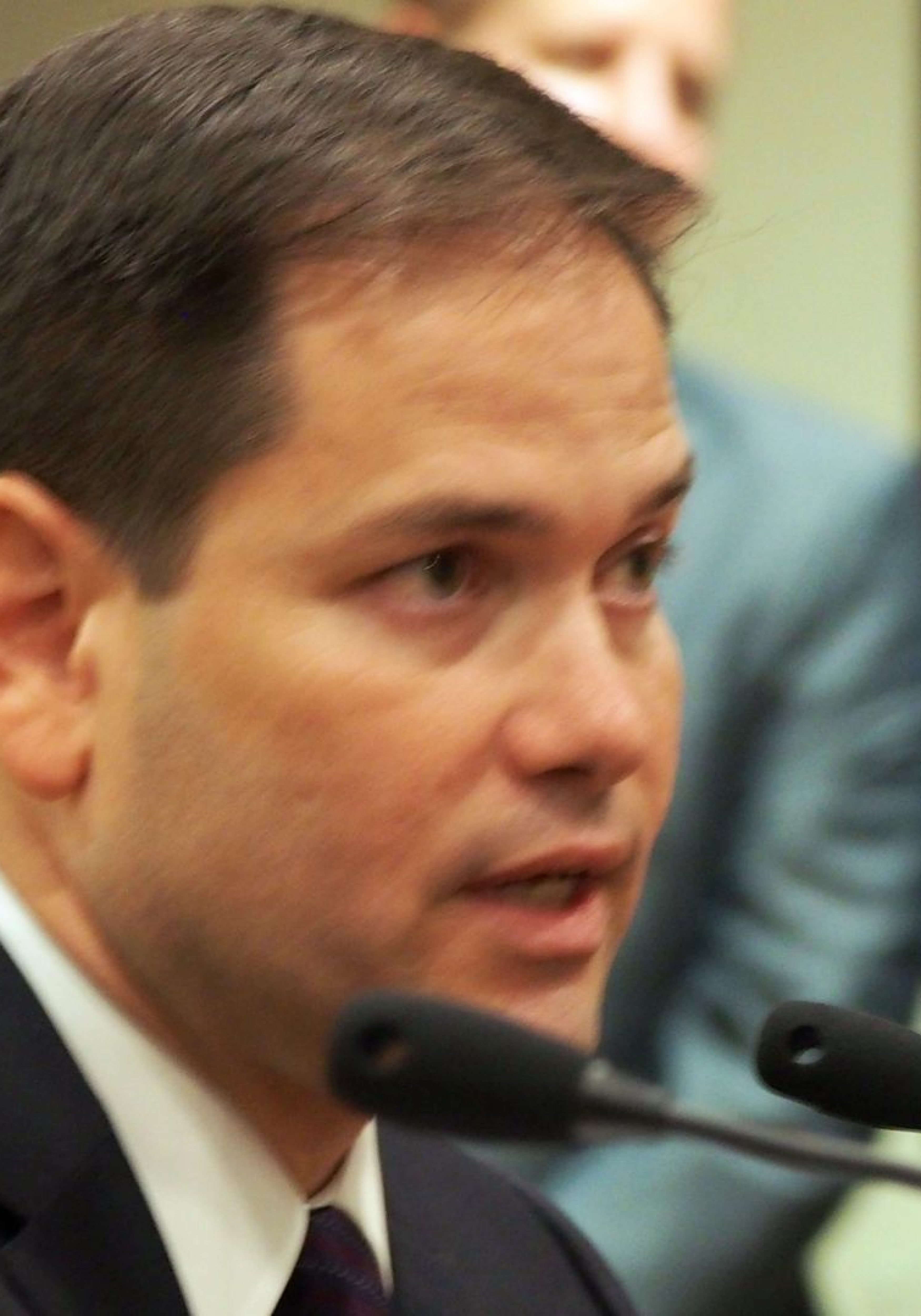 Florida's outgoing Republican U.S. Sen. Marco Rubio suggested Monday he may be ready to endorse the Republican he wants to follow him into the office.
"I'll have something to say about that in the next couple of days," Rubio said Monday after meeting in Orlando with Orange County Mayor Teresa Jacobs to discuss Central Florida's heroin crisis.
Rubio also insisted his recent flurry of activity on Florida issues is not a change in his activity level, but a change in media coverage of his activities.
In Florida's Republican U.S. Senate race, Rubio has barely stayed on the sidelines so far. While not endorsing, he had appeared side-by-side on several occasions with his longtime friend, fellow Miamian and kindred political spirit, Lt. Gov. Carlos Lopez-Cantera, while the former was still running for Republican nomination for president and the latter seeking the Republican nomination for Rubio's Senate seat.
And Rubio is expected to appear Tuesday night at a Lopez-Cantera fundraiser in Washington.
Yet while Lopez-Cantera's U.S. Senate campaign has focused on building a long-term game, it has been lagging in some respects to most of the other Republicans running for the seat.
U.S. Rep. David Jolly of Seminole has been leading in most polls.  U.S. Rep. Ron DeSantis of Ponte Vedra Beach has led in fundraising. Businessman Carlos Beruff of Bradenton has wooed away key staff members from Lopez-Cantera's boss, Gov. Rick Scott, and has blanketed the Florida airwaves with early advertising. Businessman Todd Wilcox of Orlando has won a string of straw polls at Republican events.
Whatever happens among those five, Rubio made it clear he has no intention of jumping back into the Senate race he left more than a year ago when he chose to run for president instead.
"I'm not running for re-election. We will have people running. We have a good slew of candidates," Rubio said. "I continue to hope the Republican nominee for the U.S. Senate will be our next senator."
In a statement released Monday night, Jolly noted Beruff's recent comment calling President Barack Obama "an animal" and that Lopez-Cantera has not called him out on that. (Neither has Rubio.)
"I have so much respect for Marco Rubio that I'd expect he'd withhold his endorsement until Carlos condemns Beruff's racist remarks against the President of the United States," Jolly said.
Rubio also blunted talk of his of a run for governor in 2018. "I'm not running for governor," he said.
Rubio had taken a pounding in Florida in the past year after Congressional watchdog organizations said that, while he campaigned for president, he had the worst truancy record in Congress. Republican front-runner Donald Trump and others characterized him as someone who had abandoned his U.S. Senate work; surrogates failed to identify his Congressional accomplishments, and newspaper editorials blasted his record.
Trump trounced him in the March 15 Florida Republican presidential primary, winning every county except Rubio's home, Miami-Dade. Subsequent polling has shown Rubio underwater in public opinion. A May 11 Quinnipiac University poll found 49 percent of Floridians disapproved of his job performance, while 42 percent approved.
Rubio has been visibly rebounding as a working member of the U.S. Senate since he dropped out of the presidential race after losing the Florida primary.
In addition to his usual outspoken image on foreign affairs issues, Rubio lately has been pushing hard, being both vocal and visible on a variety of Florida-centric issues. Just this month, he has made public appearances around the state and broad statements on issues such as addressing Orange County's heroin crisis; seeking accountability for Jacksonville's Eureka Garden public housing crisis; pushing for Everglades restoration legislation; calling for fiscal help for Puerto Rico; promoting Florida's space industry; and helping Democratic U.S. Sen. Bill Nelson lead the charge for federal funding to combat the likely Florida-bound, mosquito-borne Zika virus.
On Monday, Rubio insisted he was not making up for lost time.
"Those are issues I've been involved in before. The heroin bill [which he sponsored] … was passed by the Senate months ago while I was still in the middle of the campaign. The Central Everglades Planning Project is an issue we've been involved with now for three years. We got involved with the Jacksonville project and the HUD [U.S. Department of Housing & Urban Development] funding in October. And Zika, of course, only emerged in the last couple of months," Rubio said. "We've dealt with these issues for a long time. I think the only difference is there is more media coverage of them because there is not this alternative line to cover."